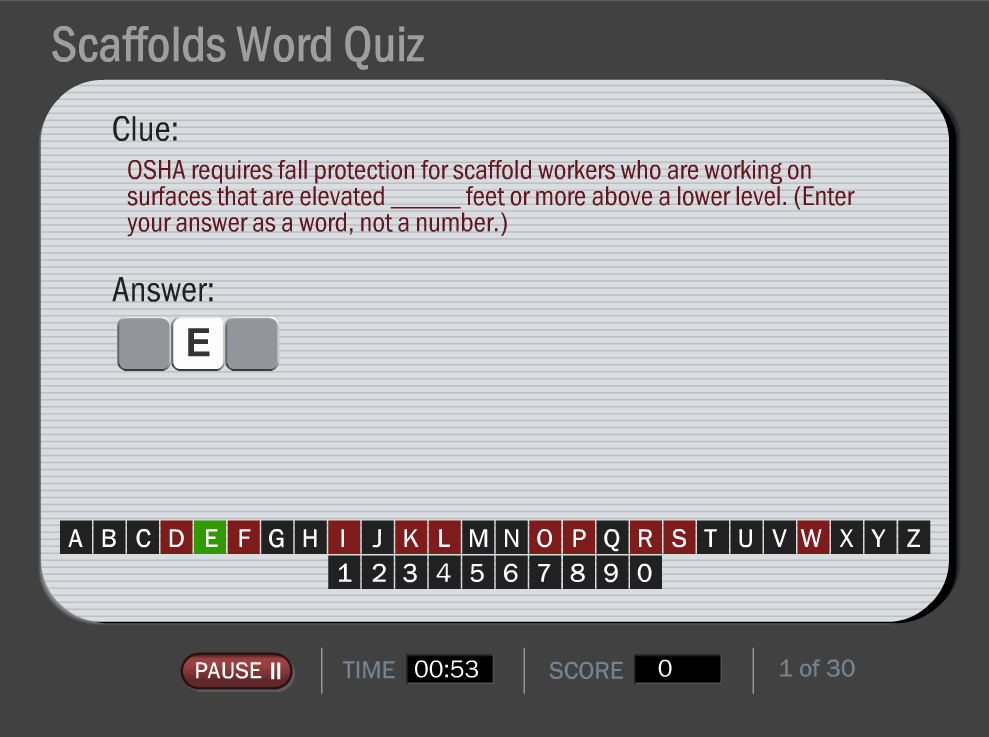 Scaffolds are hazardous and workers get hurt on them–or worse, get hurt when falling from them.
Given that, it makes sense to train employees to work on, with, and near scaffolds safely. And it makes sense to train them in a variety of ways.
One thing you can do to add a little fun to the training is to let your employees play this scaffolds training game. You may even give it a shot yourself!
It's basically the same thing as the games on TV's Wheel of Fortune, except (1) there's no Vanna White and (2) it's about scaffolds.
Have a fun time with this!