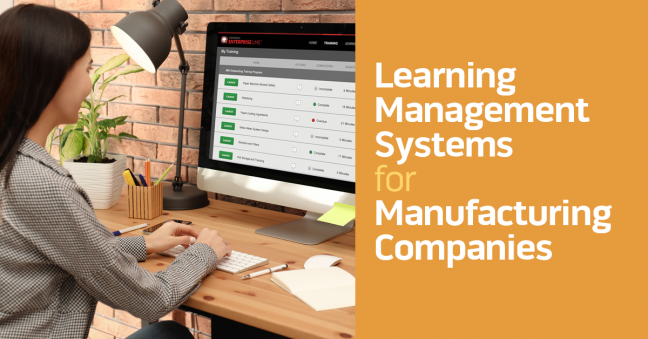 A learning management system, or LMS, is web-based software application organizations can use to manage and administer their employee training programs–that includes training that occurs online, naturally, but also training that occurs face-to-face, such as instructor-led training, field-based training, and so on.
There are many different LMSs on the market. In many cases, they provide similar features and functionality, but of course, they're all unique as well. Some are bigger and more powerful. Some and smaller with fewer features. Some are really part of even larger software management programs geared around an organization's hire-to-fire, talent-management efforts. Others are specially designed to help organizations in specific industries or even departments in specific organizations.
There's no one learning management system that's the best fit for all organizations. In fact, two organizations that are similar in many ways may STILL find their best suited to different learning management systems.
In this article, we're going to give you some features to consider if you're a manufacturer and you're looking for a learning management system for your workplace. Read this article, and if you find it interesting, you may also want to check out our articles on Selecting Online Manufacturing Training and Things to Look for in Online Manufacturing Training Courses.
You might also want to check out our free, live webinar titled Online Manufacturing Training that Works on Wednesday, February 26. Register today and we'll save you a seat–plus send you a recording even if you can't make it!