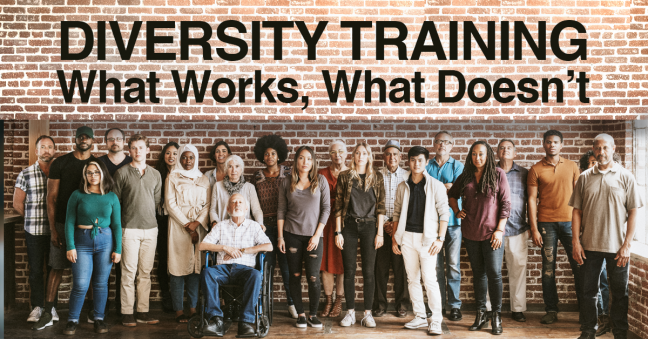 A lot of companies are rightly concerned about acquiring a more diverse workforce. I'd say that's just the right thing to do from a societal perspective, but beyond that there's a lot of research showing that diverse organizations are more innovative and generally perform better.
And likewise, a lot of organizations are working to create a more welcome, accepting, and inclusive environment for their workers. Makes sense, right? And that includes spending a lot of time creating, delivering, and consuming (as learners) well-intended diversity training activities and programs. Also makes sense, right?
The problem is that studies show a lot of this training is ineffective. Which isn't so good.
But the Learning Guild, and Dr. Jane Bozarth, have come to the rescue with a meaty, 33-page, research-based report titled What Works–and What Doesn't–in Diversity Training (download a copy for yourself here).
If you're not familiar with the Learning Guild, their Research Library, or learning researcher Jane Bozarth, put them all on your list of things to learn more about, right there alongside "how to make my diversity training more effective."
We encourage you to read the entire report, and we'll summarize a few of the key findings for you below.