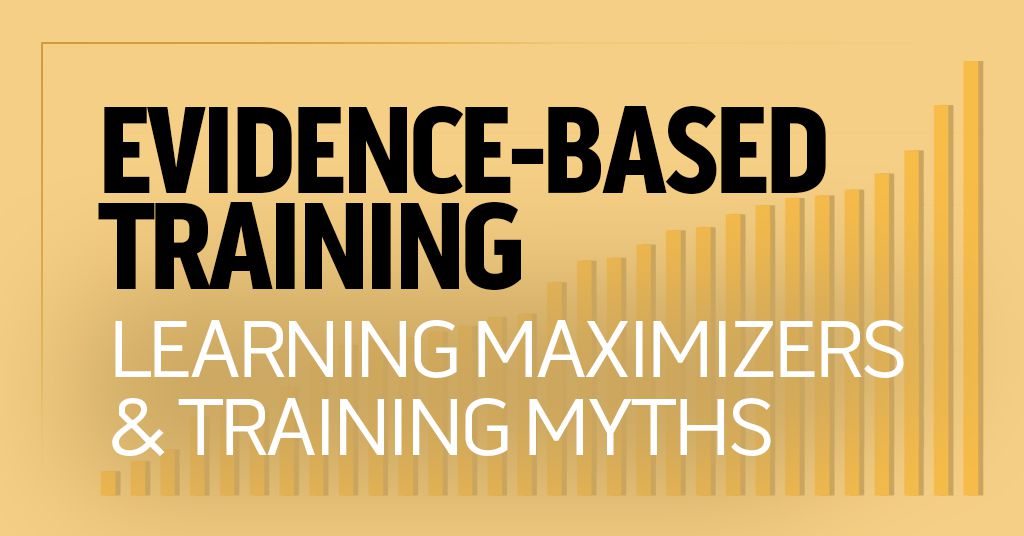 In this article, the continuation of our series of interviews with noted learning researcher Dr. Will Thalheimer, we're going to discuss evidence-based training methods and learning myths with no supporting evidence.
The focus on evidence-based training methods is central to Dr. Thalheimer's career and work, and it's been the central focus of our earlier articles with him, which looked at smile sheets, spaced learning, and elearning effectiveness.
In this article, you'll read about three three models for applying evidence-based training, about some learning methods that many think are proven and effective despite a lack of evidence supporting that, and about the importance of fighting the good fight to identify and use learning methods that truly support the learner.
And since this is the final article in the four-article series, we'd like to issue a big thank you to Dr. Thalheimer for his time and knowledge, both of which have been greatly appreciated. Don't forget to check out his new model for learning evaluation, which he finished while we were writing this series. Maybe he'll be nice enough to come back and discuss that with us in the future.