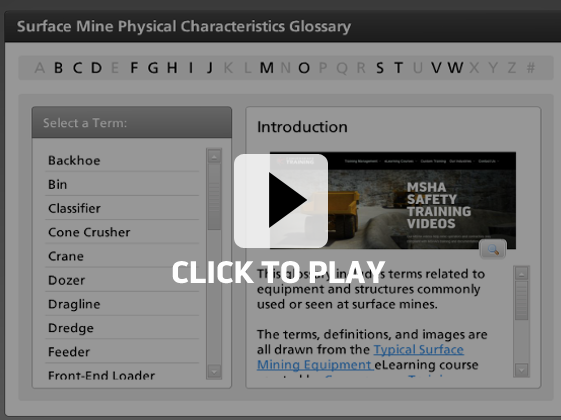 We've been revamping our mining safety training elearning library, in case you didn't know.
What does that mean? Well, we've added a BUNCH of new courses, for one thing. We've spruced up older titles, adding new information when relevant and improving our graphics in all cases (our 3D animation capabilities become more and more impressive every year).
And we've broken some of the courses up into shorter, more "bite-sized" learning activities to make them easier to watch and more effective learning experiences.
So all told, it's a general improvement all the way around.
In this article, you can see some of the fruits of that labor. Plus you can check out an interactive glossary of terms related to equipment used in surface mining. And you can even download a free copy for yourself (read more details below about what you'd download and how to use it).
Win-win-win!
(more…)