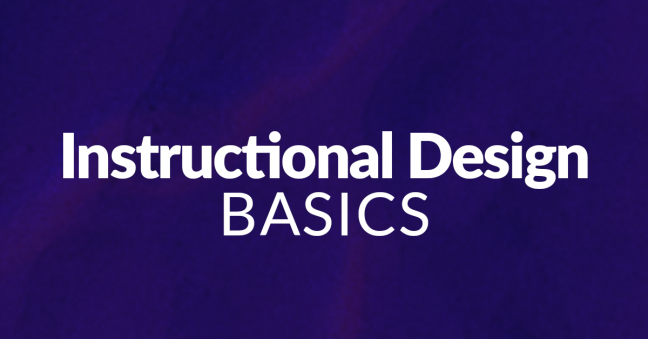 The International Board of Standards for Training, Performance, and Instruction (IBSTPI) has created sets of competencies and standards for training managers, instructional designers, instructors, online learners, and evaluators. This article is one in a planned series of articles introducing the competencies and standards for instructional design (we encourage you to buy your own copy from IBSTPI, and we're happy to report they're quite inexpensive).
What is instructional design? According to Mastering the Instructional Design Process: A Systematic Approach by Rothwell, Benscoter, King & King:
Instructional design means more than literally creating instruction. It is associated with the broader concept of analyzing human performance problems systematically, identifying the root causes of those problems, considering various solutions to address the root causes, leveraging organizational and individual strengths, and implementing the interventions in ways designed to minimize the unintended consequences of action. Instructional design encompasses the preparation of work-related instruction and other strategies intended to improve worker performance. It does not mean throwing training at all problems or mindlessly plugging content into virtual templates.
Amongst other things, creating training materials using instructional design processes (such as ADDIE) means engaging in a project that is a team effort with deadlines, resources, and all the things that the words project management bring to mind for you. In this blog article, we'll give you a quick overview of the ID standards related to project management of instructional design projects.
A quick note before we begin: yes, we offer online project management training, have a recorded webinar you can listen to about PMI project management certifications, and even have a What Is Agile? infographic for you ("Agile" is one form of project management, in case you didn't know).