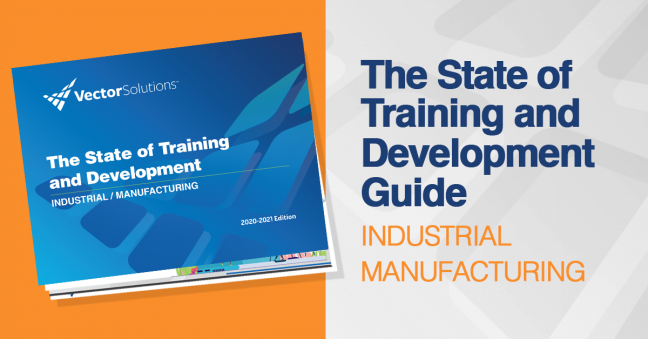 Our Vector Solutions partners over at RedVector recently created two reports looking at the state of training in 2021: the report we've got for you here, the State of Manufacturing & Industrial Training in 2021, plus a similar report on the State of Architecture, Engineering & Construction Training in 2021.
If you're involved in training in the manufacturing and industrial spaces, we think you'll find the report below interesting and helpful. Download a copy, see for yourself, and let us know if you've got any questions or if we can help you out in any way.
In addition to the report below, you may also be interested in the following resources related to manufacturing & industrial training:
And of course, we make online manufacturing training courses, a learning management system (LMS), mobile training apps, and more as well.
Enjoy the guide and good luck with the workplace performance improvement efforts at your manufacturing workplace.
State of Industrial & Manufacturing Training (2021)
Download this guide for all sorts of helpful insights into the state of industrial and manufacturing training as we enter 2021.