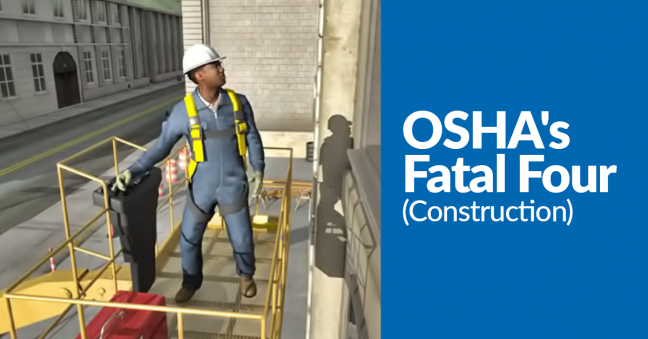 In this article, we'll be talking about workplace fatalities. Workplace fatalities in the construction industry, to be more specific. And to be even more specific, about the four hazards that OSHA calls "The Fatal Four" in construction because of how many construction workplace fatalities involve these hazards.
Before we do, it's worth getting some perspective. According to OSHA, just a little over 21% of worker fatalities in private industry in a recent year (2018) occurred in the construction industry. So we're talking about an industry with a significant amount of fatalities.
In this article, we'll let you know what the Fatal Course hazards are, link you to relevant resources and OSHA standards, and provide some safety training tips for each as well.
And since the larger focus of this article is about workplace fatalities and preventing them, you might also find our Preventing Workplace Fatalities and Using Risk-Based Approaches to Reduce Serious Injuries and Fatalities (SIFs) articles of interest.