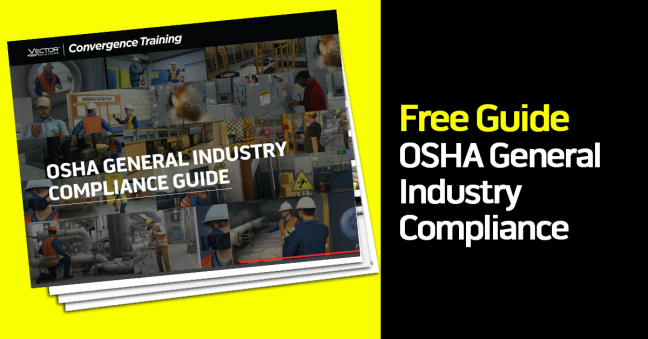 If you're an employer subject to OSHA's 1910 General Industry regulations, you're going to appreciate the free Guide to OSHA General Industry Compliance that we've prepared for you (and that you can download at the bottom of this article).
Now, you're right to get excited, but we also want to remind you of what you already probably know: although this guide will HELP you comply with the OSHA 1910 regulations for general industry employers, it's not a guarantee. You're going to have to take site-specific circumstances into consideration, plus OSHA regulations can change, etc.
But you'll definitely find this guide helpful for complying with the general industry regulations. So go ahead and download it now!
We also have written up three blog articles for training materials we offer that will help with these requirements. To look into that, check the following articles:
Hope you enjoy the general industry compliance guide and let us know if you've got any questions.

There's the OSHA General Industry Compliance Guide right there. Download it and good luck with your compliance requirements.
Let us know if we can help–maybe with our online health and safety training courses, our LMS for safety training administration and management, our Vector EHS safety management software suite, or our family or compatible mobile apps.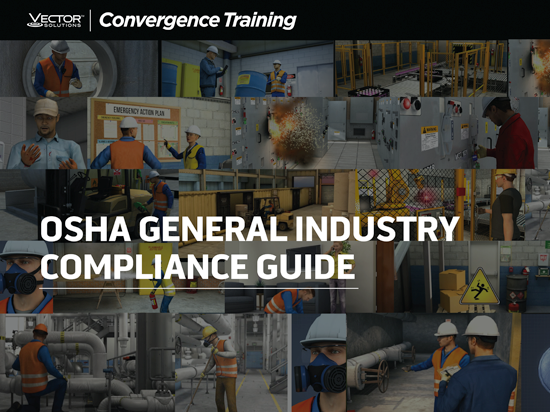 Free OSHA General Industry Compliance Guide Download
Download this free guide to assist with meeting your organization's OSHA general industry compliance requirements.