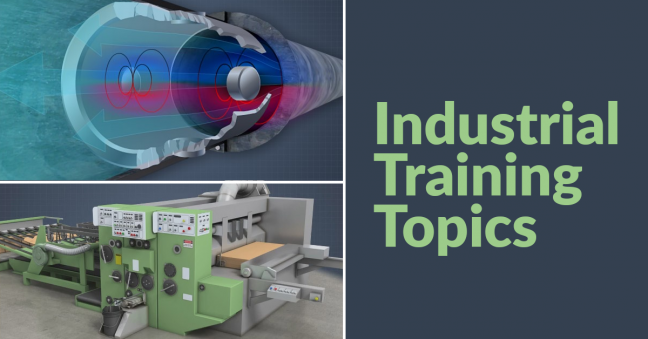 Industrial employers and manufacturers have their hands full in today's business climate. And while there are a lot of challenges (and opportunities too, of course), there's no doubt that developing a fully skilled workforce is a big challenge.
In this article, we're going to provide a brief overview of some key times when industrial employers should deliver training to workers and some key topics to provide that training.
We invite you to share your own experiences in hiring skilled workers, providing your initial training to them during onboarding as well as throughout their career with your organization to develop those necessary skills, and of course using that training as a way to retain employees so  you won't have to go through the expensive proposition of turning around, hiring, and onboarding new employees so frequently.
In addition to this article on industrial training topics and moments of training needs, you might also enjoy our article with Industrial Training Tips and our article on developing Training Programs for Industrial Employees.