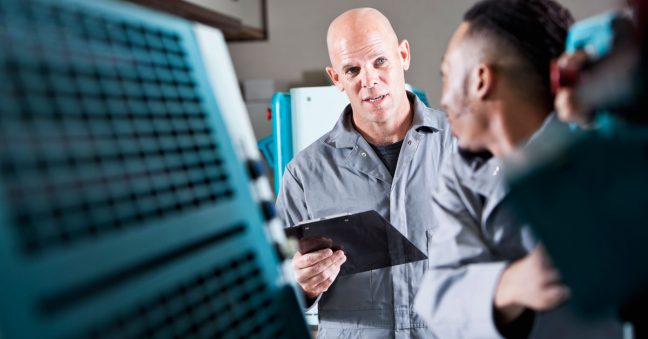 On-the-job training, also commonly known as OJT, is a time-tested, popular, and effective workforce training solution. In fact, as we'll discuss later in this article, it's probably the single most commonly used form of training in workplaces. OJT is also sometimes known as direct instruction.
OJT comes in different forms, as you'll learn below. It can be more or less successful depending on the several factors, including how it's designed and the participants. We'll cover that below, too. And it can make up different percentages of an employee's overall workforce learning & development experience. Yep, we'll touch on that below.
In this article, we'll take a deeper dive into on-the-job training (OJT), explaining what it is, why it's popular, why workplaces should use it, and how to use it so that it's most effective in terms of helping workers develop skills they'll need to perform their jobs effectively and contribute to the overall success of the company they work for.
If you know of us as a producer of online training courses for workforce training, you may be surprised we're writing about OJT. But we strongly believe OJT is an important part of an overall blended learning solution for workforce training, and that's why our learning management system (LMS) is designed to help administer not only online learning but also OJT and other types of training, such as instructor-led classroom training.