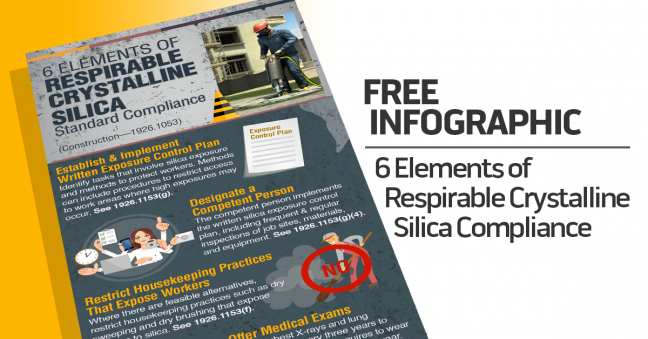 Need help complying with OSHA's 1926.1153 Respirable Crystalline Silica standard? You'll find the infographic below to be helpful if you are.
Download it now and let us know if you have any additional questions about the Silica standard or need help with training for silica awareness, other safety and health training, or other safety management needs.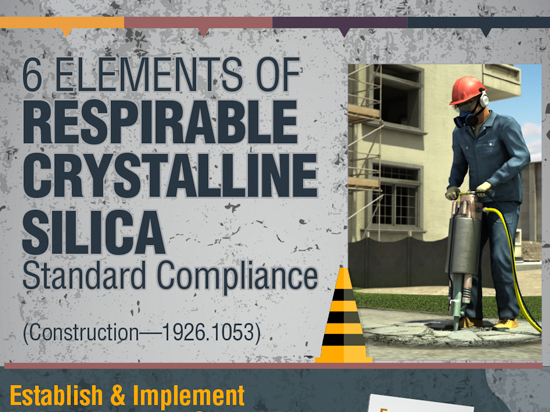 Free OSHA 1926 Silica Construction Compliance Infographic Download
Download this free infographic outlining an employer's major responsibilities for complying with the OSHA 1926 (Construction) requirements.