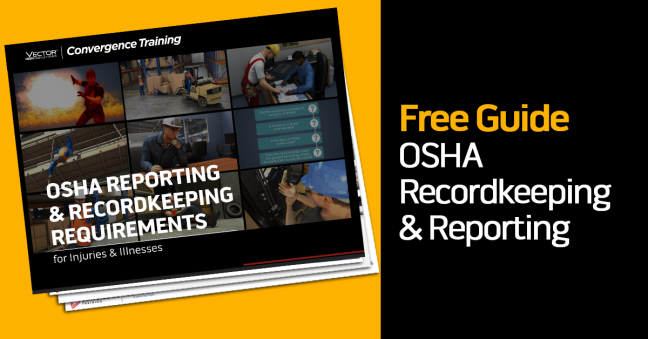 Wondering what your OSHA compliance requirements are when it comes to reporting and recordkeeping related to occupational injuries and illnesses? Of course you are–that's why you're at a blog post with a free Guide to OSHA Reporting & Recordkeeping you can download!
In this free guide, we'll tell you what you need to know about reporting, recording, what's recordable, the three OSHA recordkeeping forms (300, 300A, and 301), online submission, record storage, workplace posting, and more.
In addition to downloading our free guide, feel free to check out our Vector EHS safety management software to help with all your safety metrics, data visualization, and OSHA reporting/recording compliance needs.
We hope you find the free OSHA Recordkeeping Guide below helpful. Let us know if you've got any questions.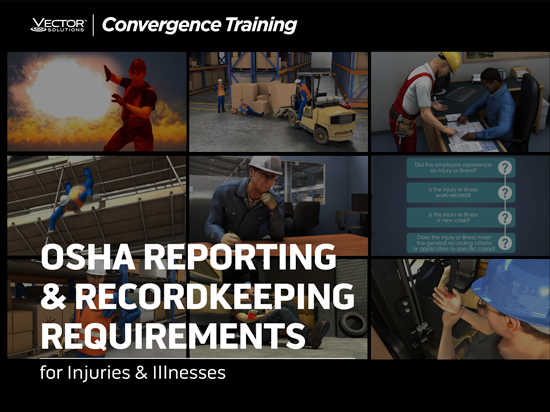 Free OSHA Injury & Illness Reporting & Recordkeeping Guide Download
Download this free guide to learn what you need to know about OSHA requirements for injury & illness reporting and recordkeeping.