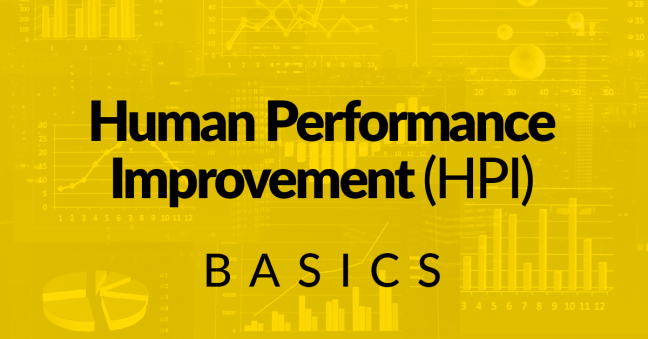 Human Performance Improvement, or HPI, is a method of improving performance and outcomes at organizations that can include workplace training but considers  reasons for problems beyond just knowledge and skill gaps and interventions other than just training.
It's also sometimes called Human Performance Technology, or HPT.
In this interview, HPI practitioner Guy Wallace gives us an overview of HPI/HPT, tells us about a few of the key ideas and originators (some of whom Guy worked with or new), gives us a few best practices, and talks about two HPI-related projects of his: a series of recorded video discussions with other HPI practitioners and a website collecting HPI resources for people to check out and learn from.
Check out the recorded discussion below and then check below the video for some links to things Guy and I talked about.
We've got resources for you below, plus a free downloadable Mager/Pipe Problem-Solving Flowchart, so check that all out.