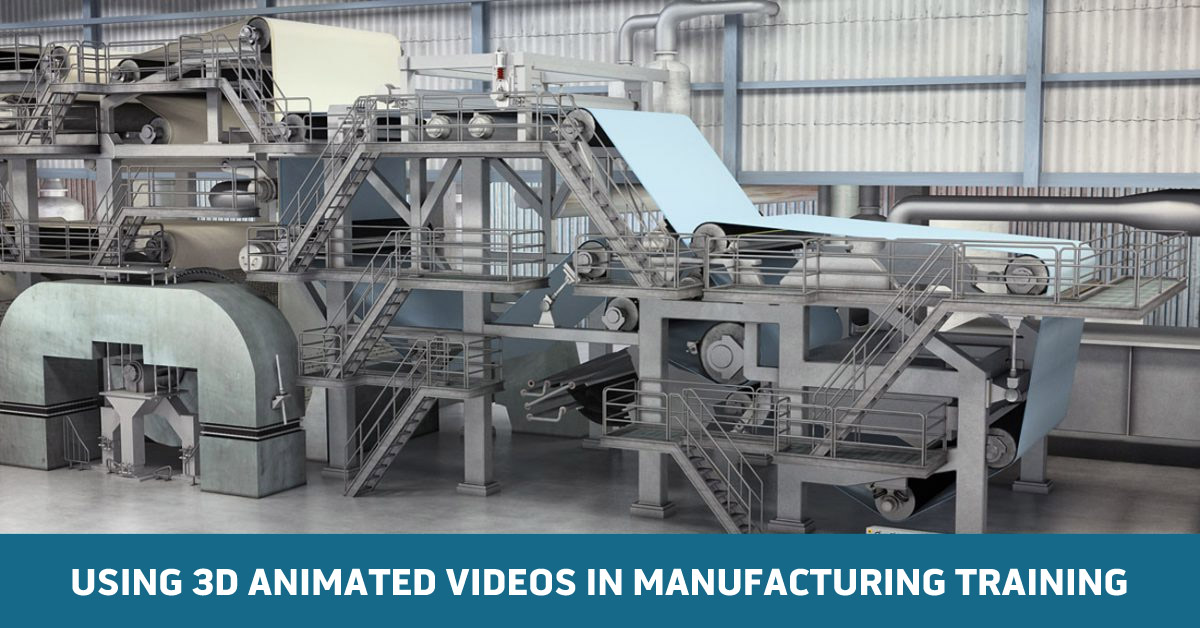 We create highly life-like, animated video-based eLearning courses that include 3D animated training videos for job training.
In some ways, these animated training videos are very similar to the kind of video you'd record with a video camera: the video you watch is a very life-like, realistic representation of the work environment and machines employees work with every day.
But we can do some things with these animated manufacturing training videos that you can't do with "normal" videos from a video camera. For example, you can zoom in really close–to microscopic levels. You can zoom out very far, beyond what a camera can do. You can quickly change the viewing perspective from one part of the work area to the other. You can add highlights and arrows to point out important things. You can create "special views" that show the inside of a machine that would ordinarily not be visible. You can create images of things that would be too dangerous to film with a normal camera, perhaps because of dangerous machine motion. In short, you can do all sorts of amazing things, as you can see below.
To demonstrate this more fully, and show you some more detailed examples and our general work process, we've explained each of the steps of a recent project in more detail below.
The demonstration below is pretty similar to how we create a lot of projects. In it, we were making a 3D model of a tissue manufacturing machine (for those not in the know, this is a paper manufacturing machine specially designed to create tissue used for paper towel and toilet paper).  But while the example images are specific to work people perform around a tissue machine, the general process is one we repeat when we make custom animated training videos and manufacturing training for many types of manufacturing companies. (more…)