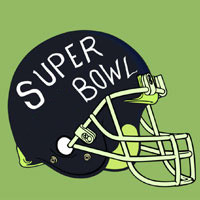 The big day is coming up, and millions of people around the world will come together to eat nachos, drink beer, and share their opinions about new commercials.
Plus, the San Francisco 49ers and Kansas City Chiefs will play a football game. And so will some puppies.
With that in mind, we've put together a short list of training suggestions to get you ready for your Super Bowl party. That's right, we've got some Super Bowl party safety training suggestions for you!
Before we begin, though, let us offer condolences to the Green Bay Packers and Tennessee Titans, both of whom missed the Super Bowl by online one game–check out our Near Miss training course and better luck next time.
Enjoy the game and remember to be safe!