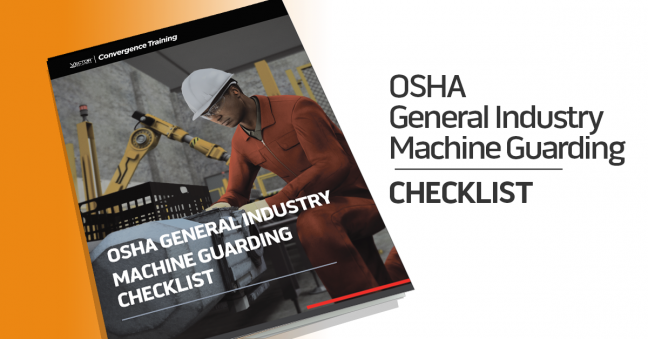 Hello, friend! And welcome to another Convergence Training blog post with a free checklist that you can use as part of your company's health and safety efforts.
This time, the checklist is for machine guarding, and in particular OSHA general industry machine guarding compliance.
Read on for more information and to download the free machine guarding checklist.
And, we've got more free downloadable checklists on other safety topics here.