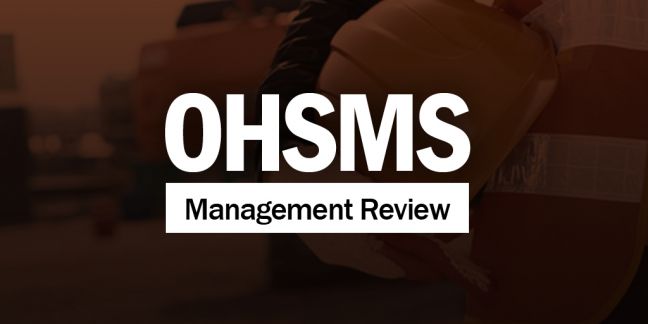 Management review of an OHSMS, or Occupational Health and Safety Management System, is an important aspect of safety management. In this article, we'll give you tips for performing management reviews on a timely and recurrent basis and in an effective manner.
This article is the last of a multi-article series on the issue of safety and health management in general and on the issue of the safety and health management guidelines in ANSI/ASSE Z10, the national standard for occupational health and safety management systems. The focus of this article is to provide an overview of Z10's section 7.
(Note: In addition, we WILL follow up with one additional post that summarizes all of the separate articles related so Z10 so you can use that as one handy, stand-alone resource).
For those interested in reviewing the articles in the series, here's a list and the links:
You might also want to know that OSHA recently their own Recommended Practices for Safety and Health Programs. We recommend you check that out or read our overview of OSHA's Safety and Health Programs Guideline (2016).
For those of you interested in reading about management review of an OHSMS, the article below awaits you.