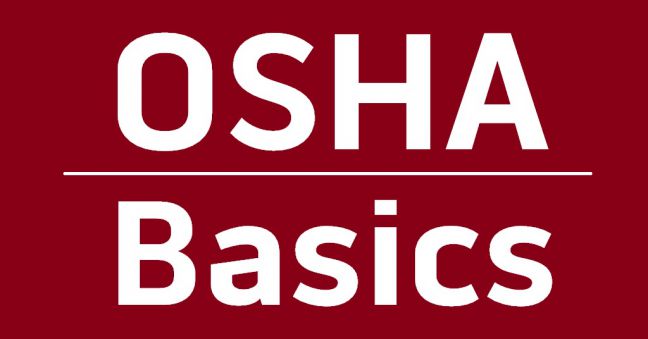 If you're a safety professional, one of your job responsibilities is to provide safety and health trainers to the workers at your organization in order to teach them about workplace hazards and how to work safely in the workplace.
But what exactly should your safety training cover?
The simple answer is that safety training needs may differ for every employee, depending on his or her job roles, and may differ in different work areas or at different locations within one organization. The key, of course, is to provide training that makes each worker aware of the types of hazards they'll encounter in the course of their work day, teaches those workers how to eliminate, control, or otherwise work safely in the presence of those hazards, and go home just as safe and healthy at the end of the workday as they were when they arrived.
However, it certainly doesn't hurt to know the specific safety training requirements called for in OSHA standards. While compliance is never the final answer for safety and safety training at work (remember, compliance is the floor of safety, not the ceiling), it's reasonable to want to know what safety training OSHA specifically calls for in their standards.
But the problem with this is it's not so easy to get a quick answer. If you go to the OSHA Standards, you'll quickly notice that….well, there are a LOT of them, some of them are quiet LOOOOONG, and it's certainly not easy to skim them all and quickly find what you're looking for.
But fortunately, OSHA's created a single document that lists all their training requirements. As a safety professional who's responsible for providing occupational safety and health training at the workplace, you should (and no doubt will) be quite happy to learn about this.
Read on to learn more about this and to get a copy of the OSHA Training Requirements document for yourself.