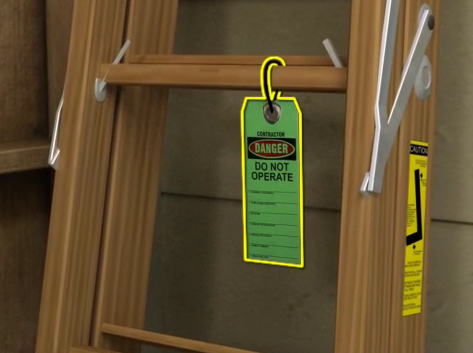 Here's yet another freebie for people interested in safety from your friends at Convergence Training.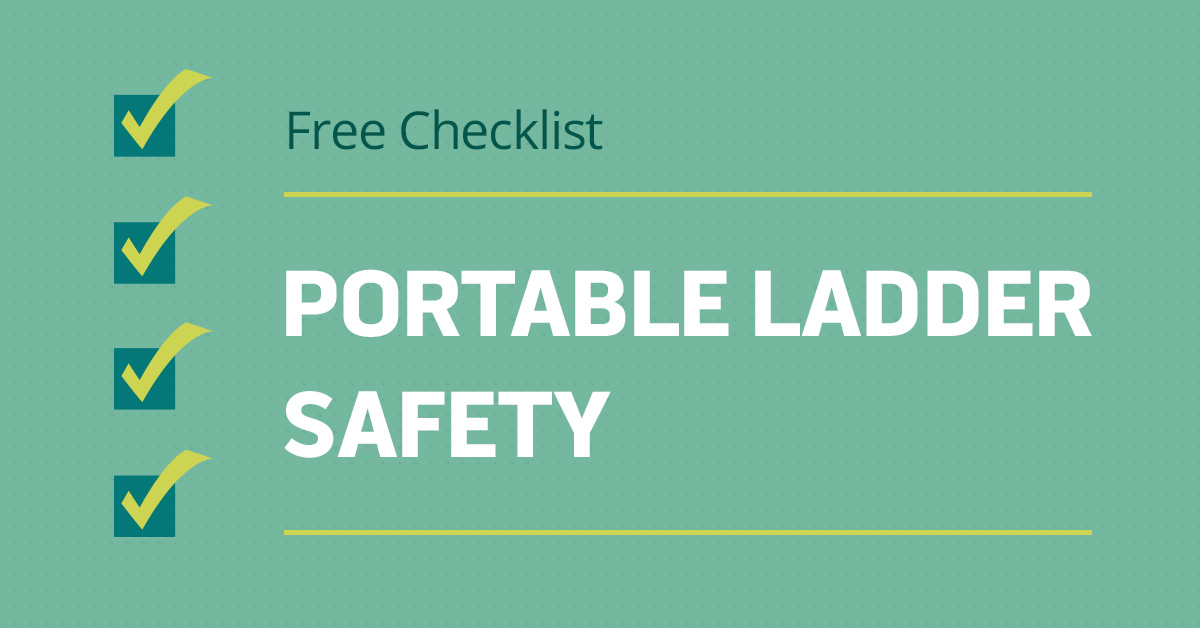 At the bottom of this article is a portable ladder safety checklist that you can download for free.
The checklist is based on a portable ladders for construction checklist created by NIOSH, which is itself based on OSHA regulations. We took the information in the checklist and made some minor changes to make up for some formatting issues and make it a little easier to use.
The download is entirely free, and we hope it helps you create a safer workplace.
Happy laddering, as they say! (Or at least they should say that.)
We've got more free downloadable checklists on other topics here. And don't forget to check out own online training course for ladder safety as well.
Free Portable Ladder Safety Checklist
Just click the button at the bottom to download the portable ladder safety checklist. You'll then be asked to complete a form. Complete the form and we'll send you the checklist in an email. If the email doesn't seem to appear, check your spam folder. Sometimes email servers automatically direct emails there. If you run into any problems along the way, or have any confusions or questions, shoot us an email.
For more help with ladder safety, check out our online Ladder Safety Training course. We've included a short sample below.
For EVEN MORE about ladders, you might enjoy:
Click here for even more safety and operations checklists. And for even more thoughts about checklists and workforce training, check this article and this book review.
We hope you find this helpful.
A few important notes: Convergence Training makes no claims to the effect that using this checklist will guarantee safe work conditions at your workplace or ensure the safe use of portable ladders at your workplace. Also, Convergence Training makes no claims to keeping this checklist up to date to match NIOSH's version after 11/13/2012.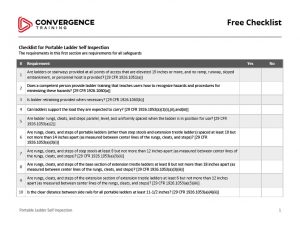 Ladder Self-Inspection Checklist
Here is a portable ladder self-inspection checklist to help you practice ladder safety.