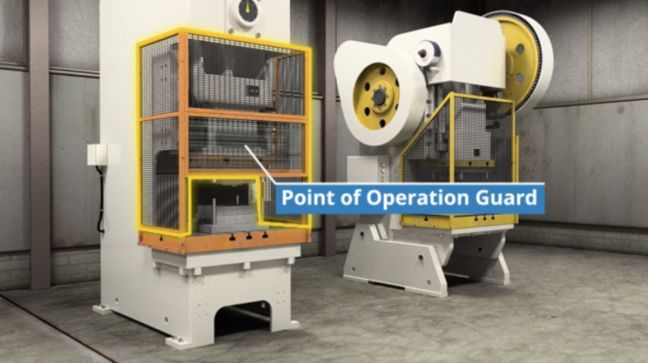 Want to find the best online safety training courses for your company?
If so, we've got some great tips to help you make you decision below.
Once you've read this article, if you want to continue your research, let us recommend our Evaluating Online Safety Training recorded webinar (it's free!), our Evaluating Online Safety Training Solutions article, and our free 90-page Online Safety Training Buyer's Guide Checklist as well.
And once you know what you want, our How to Pitch Your Boss on Online Safety Training article may be quite handy.
But let's not put the cart in front of the wagon. Check out some of the criteria for evaluating online safety training courses below first, and let us know if you've got any questions we can answer.
Convergence Training
 are safety and safety training experts. Click the links below to learn more about how we can help you.
Download our FREE Online Safety Training Buyer's Guide Checklist
Some Important Criteria for Evaluating Online Safety Training Courses
Let's list some important criteria to keep in mind. We're not going to list everything (that's why there's a 90-page guide for you to download), but we'll definitely get you thinking in some good directions.
Learning Management System & eLearning Standards:
If you intend to purchase online safety training courses to deliver to employees through a learning management system, you'll have to make sure the courses you want to buy are in a format that's compatible with your LMS. Standard formats include AICC, SCORM, and xAPI (SCORM is currently the most common). Make sure to do your homework on this first.
If this is all Greek to you, check out our What Is SCORM? article.
Alternate Viewing Methods: Streaming
Although eLearning courses used to be available primarily through LMSs, now there are many opportunities to view and complete online safety training courses in streaming format the same way you watch movies from Netflix or Amazon Prime, and you can often buy in a per-per-view or subscription format.
Click to learn more about streaming online safety training courses.
Training Topics
You'll want to know what safety training topics an elearning provider offers and how well these courses fit your own company's unique safety training needs.
Click to see a list of all the titles in our ever-growing online safety training library.
Credible Information
Is the safety information contained within the online safety training courses credible? Ask your provider who their content experts are.
Sound Instructional Design Principles
Are the online safety training courses designed and delivered following sound principles of instructional design to maximize comprehension, retention, and application on the job? Are they constructed with learning objectives, and are those objectives used in course creation and assessment? Do the courses use adult learning principles?
Language Issues
Are the courses written in a conversation, casual manner that your employees will relate to? If you have a multi-language workforce, are the courses available in multiple languages?
Keeping it Brief
In training, less is more. You don't want to overwhelm the learners with too much information. Just the basics is the way to do it. How long are the courses you're considering?
Training Records
What kind of certificate and records will be generated when the learners complete the course(s)?
Mobile Learning
Are the courses optimized for viewing on mobile devices and can you get mobile apps to improve that experience?
Engaging and Compelling Visuals
We're largely visual animals, and you can get a lot of bang for your buck in online safety training through expertly designed visuals. How are the visuals in the courses you're thinking about taking? How do they compare with the visuals in the sample video below (the video below includes a small number of samples from Convergence Training online safety and health training courses).
For even more information on this issue, check out our eLearning Courses for Online Safety Training article or our 10 Amazing Ways 3D Animations Make Online Safety Training better article.
A Quick Thought About Your LMS, if You Use One
As we mentioned earlier, you may choose streaming options that mean you won't use an LMS.
But on the other hand, maybe you WILL use an LMS, which is very helpful for compliance purposes.
We won't go into a lot of detail on that in this article, but if you want a quick introduction to LMSs for online safety training, take a moment to watch the video below.
For more information on this, see our LMSs for Online Safety Training article.
Conclusion: Hope That Helps You with Your Search for Great Online Safety Training Courses
Selecting online safety training courses isn't as easy as it may seem when you first think about it. We hope this article gave you some helpful tips to begin your search, and of course we invite you to contact us for more information.
Remember to DOWNLOAD OUR FREE ONLINE SAFETY TRAINING BUYER'S GUIDE CHECKLIST BELOW before you go, too.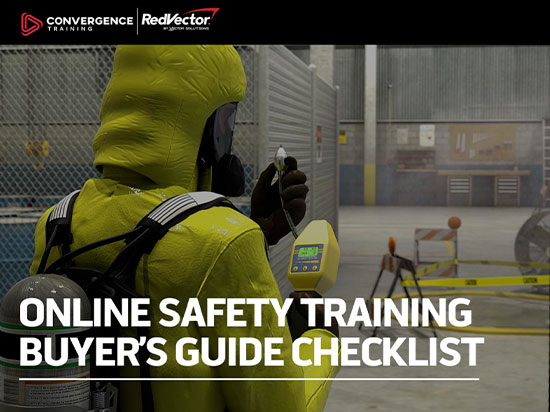 Online Safety Training Buyer's Guide Checklist
Learn how to evaluate different online safety training solutions to find one that best fits your company's needs with our FREE informative guide and checklist.