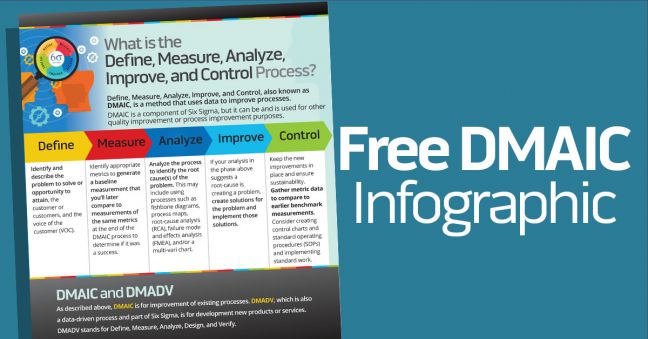 If you'd like a quick and easy way to get a little familiar with DMAIC from Six Sigma, well, we've created a free DMAIC infographic for you!
DMAIC is often used in Six Sigma. To learn more, check out our online Six Sigma training course.
Just click the download button to get a copy for yourself. And if you're interested in this DMAIC infographic, you may also want to check out our free PDCA infographic, our free 7 Tools of Quality guide, and our Deming's 14 Points of Management guide.
Click the button below to download your own copy of this DMAIC infographic, and stay tuned for more similar stuff from us.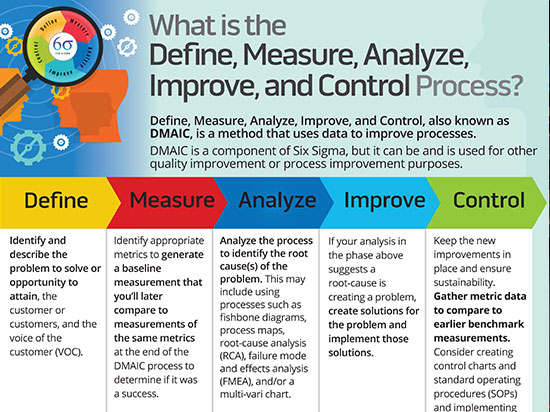 Free DMAIC Infographic Download
Download this free infographic explaining the popular Design, Measure, Analyze, Improve, and Control (DMAIC) process commonly used in Six Sigma.