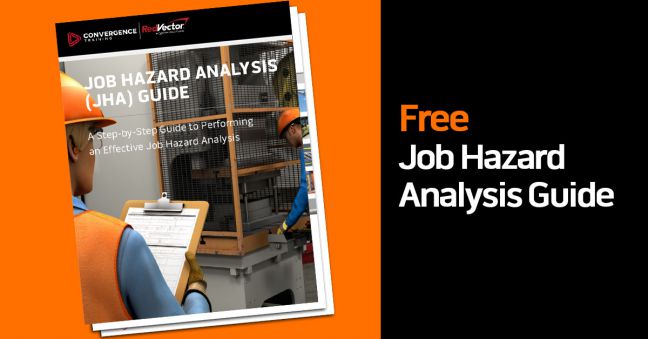 Recently we published an extensive article titled What Is a Job Hazard Analysis?  And we followed that up with a companion piece that explains How to Do a Job Hazard Analysis. If you haven't read those yet, but are interested, go right ahead. We'll wait for you here.
You're back? OK, let's continue then.
We wanted to follow those popular articles up with with a free job hazard analysis guide that you can use to lead you through your own JHAs at work. And now we've done that.
There's a free download at the bottom of the article. Hope you find it helpful.

Before you download the free job hazard analysis guide, you may also want to check out our online Job Hazard Analysis training course. We've included a short sample video below.
OK, on to the JHA guide.
This job hazard analysis guide includes five parts:
Getting Ready to Perform a JHA

Some things to do and think about before you begin.

How to Perform a JHA

An introduction to the two-step process for performing a JHA: Identify the steps or tasks of a job and then identify hazards associated with each task.

Guides for Performing the JHA

Part 1 is a form you can use to list the tasks of a job. Part 2 is a form you can use to identify the hazards associated with each task, and then write up a hazard scenario (including hazard control measures) for each.

Hazard List

Consult this handy list of different types of hazards to help you identify hazards for each task.

Hierarchy of Controls

Check out the hierarchy of controls to help you identify the types of controls to implement and the other in which to consider them.
Since you're reading about JHAs here, you may also be interested in some of these other "Safety Basics" articles:
Now go ahead and download the FREE JHA GUIDE by clicking the button below.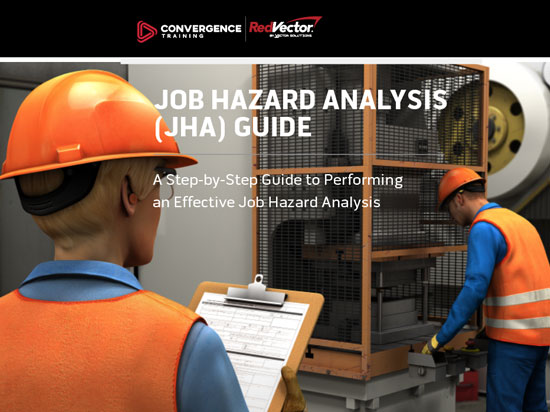 Job Hazard Analysis Guide
Learn how to perform a job hazard analysis on the job with our free step-by-step guide.