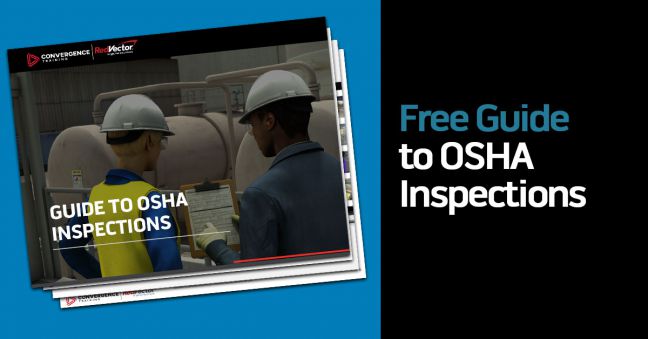 Want to know more about OSHA inspections? The guide below will tell you what you want to know. Download a copy for yourself now.
This guide to OSHA inspection covers a lot of ground.
OSHA Compliance Requirements
Preparing for an OSHA Inspection begins with knowing about the OSHA compliance requirements for your industry. That starts with the OSHA General Duty Clause and then includes the relevant OSHA standards (1910/1926, etc., depending on your industry). We give you the links you need to learn more about these standards but also links to a lot of resources that OSHA and others have created to help employers comply with these regulations (remember, OSHA WANTS you to comply and they do a lot to make compliance easier for employers).
Common Triggers of OSHA Inspections
If you'd like to avoid an OSHA inspection, one of the best ways to do it is to know the most common triggers of an OSHA inspection and then avoid those triggers. Because OSHA's resources are limited, they can't just inspect every workplace in America. Instead, they have a set of inspection priorities, which they list in their own OSHA Inspection Fact Sheet. We list those triggers/inspection priorities for an OSHA workplace inspection for you in the guide.
Types of Hazards OSHA Inspectors Will Look For
All OSHA inspections and all OSHA inspectors (OSHA Compliance Officers) are different, but you can prepare by looking for certain types of workplace hazards that an OSHA inspectors is likely to look for or identify during an inspection. Performing your own workplace audit and controlling hazards like these before an OSHA inspection occurs will help to keep you from a compliance citation or penalty.
What Happens During an OSHA Inspection
Obviously, you're going to want to know what happens during an actual OSHA inspection. In this section of the guide, we walk you through the entire workplace inspection process, from the moment when the OSHA inspector arrives and presents his or her credentials, through the opening conference, the walk around, and the closing conference.
By the way, you should know about the OSHA Field Operations Manual (FOM). It's what OSHA has created to give guidance to the OSHA inspectors who inspect workplaces. Why not read the same rule book your OSHA compliance officer will be reading?
OSHA Citations
Just as it's helpful to know the types of hazards OSHA inspectors might look for, it's obviously helpful to know the kind of citations OSHA inspectors really have given in past years. To that point, we've provided real OSHA citation information for you, drawn from recent OSHA Top Ten Citations data.
GUIDE TO OSHA INSPECTIONS, BELOW
Hope the guide helps! Let us know if you have any other questions.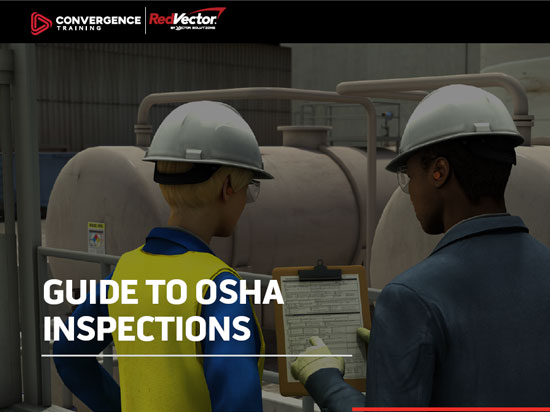 Free Download–Guide to OSHA Inspections
Download this free guide to OSHA workplace inspections.