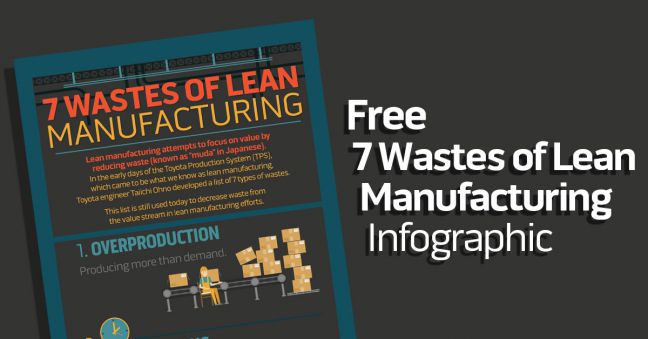 One of the foundations of lean manufacturing is to reduce waste.
In the early days of the Toyota Production System (TPS), which is where lean manufacturing originated, Toyota engineer Taiichi Ohno developed a list of seven wastes. You can download a free infographic at the bottom of this article that lists all of these wastes for you.
In addition, you might want to check out some of our other articles related to lean manufacturing:
We hope the infographic below helps your organization identify and root out waste and start providing more value to your customers.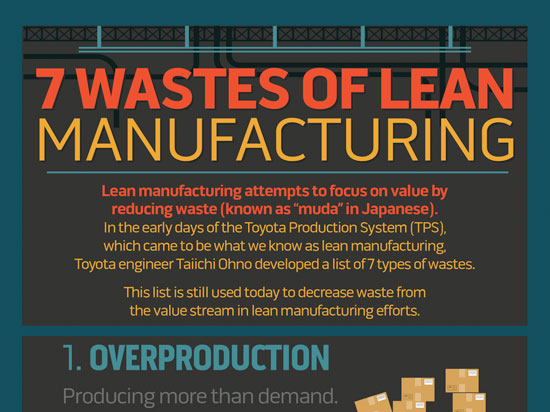 Free Seven Wastes of Lean Manufacturing Infographic Download
Download this free infographic listing the seven wastes of lean manufacturing as originally devised by Taiichi Ohno of the Toyota Production System (TPS).