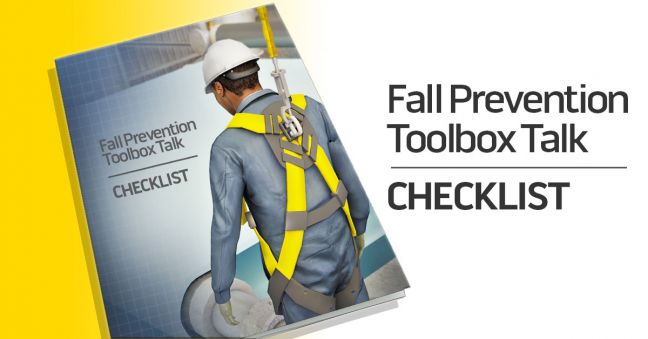 As part of our efforts to raise awareness of fall prevention & protection issues for this year's National Safety Stand-Down (May 6-10, 2019), we've created this checklist you can use while preparing for, participating in, and following-up on toolbox talks related to fall protection in particular and to ladder safety, scaffolding safety, and roofing work safety in particular.
This checklist is designed to be used as a supplement to OSHA's Fall Prevention Training Guide: Lesson Plan for Employers (OSHA 3666). You can download that OSHA publication using the link we just provided and there's also a link to the fall prevention training guide inside this checklist as well.
Download the free fall prevention toolbox talk checklist from the bottom of this article and use it to improve your own toolbox talks for ladder safety, scaffolding, and roofing work.
In addition, check out some of our other related articles:
After you've downloaded the Fall Prevention Toolbox Talk checklist below,  please use the comments section to share what you're doing for this year's Safety Stand Down to increase awareness of fall hazards, injuries, and fatalities and ways to prevent those.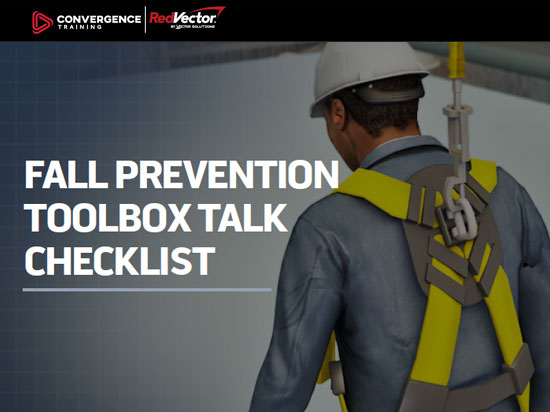 Free Download–Fall Prevention Toolbox Talk Checklist
Download this free checklist to help lead toolbox talks on fall prevention, including ladder safety, scaffolding safety, and roofing work safety.