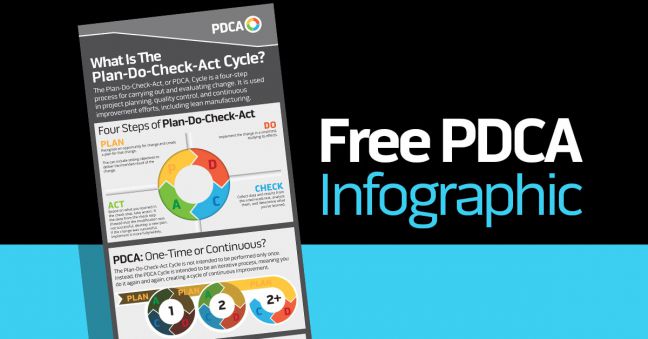 We've created a cool (and free, which is cool in itself!) Plan-Do-Check-Act Cycle infographic for you and it's just a little further down this page. Exciting, no?
You can learn even more about the P-D-C-A cycle here, and if you're interested in this P-D-C-A infographic, you may also be interested in our similar (and also free!) DMAIC infographic, our 7 Tools of Quality Guide, and our Deming's 14 Points guide.
Click the button below to download your own copy of this PDCA infographic, and stay tuned for more similar stuff from us.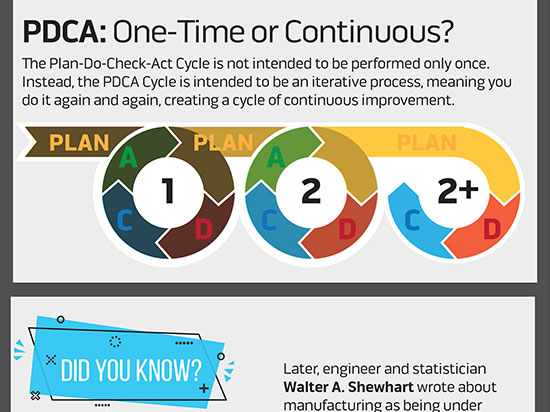 FREE PDCA Cycle Infographic
Download this free infographic of the Plan-Do-Check-Act (PDCA) cycle commonly used for quality control, project planning, and continuous improvement.