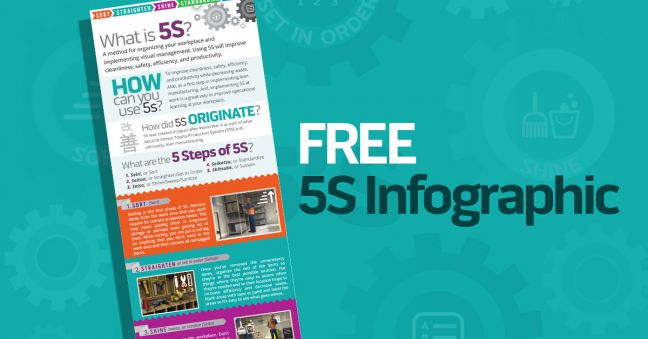 5S is one of the foundations of lean manufacturing. If you want to implement lean at your workplace, 5S is a great place to start. And even if you don't want to go "full lean," 5S can be very valuable at your workplace, leading to improvements in productivity, efficiency, quality, and safety.
To help you get started with 5S or lean, we've prepared the free 5S infographic for you at the bottom of this article. Download a copy for yourself today! 
Of course, we also offer an entire series of online 5S training courses. Check 'em out!
In addition, you might want to check out some of our other articles related to lean manufacturing:
Downloading the 5S infographic below is a great way to get up to speed on 5S now–enjoy!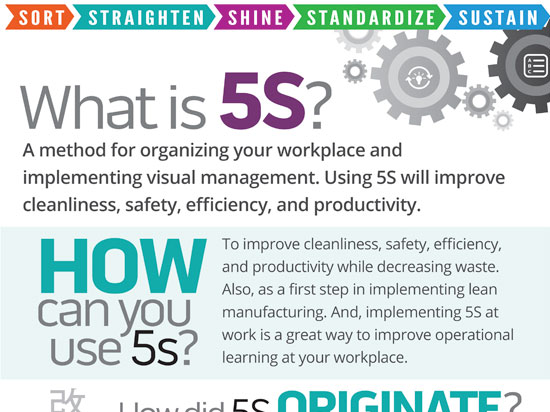 Free "What Is 5S?" Infographic Download
Download this free infographic explaining 5S, one of the foundations of lean manufacturing.