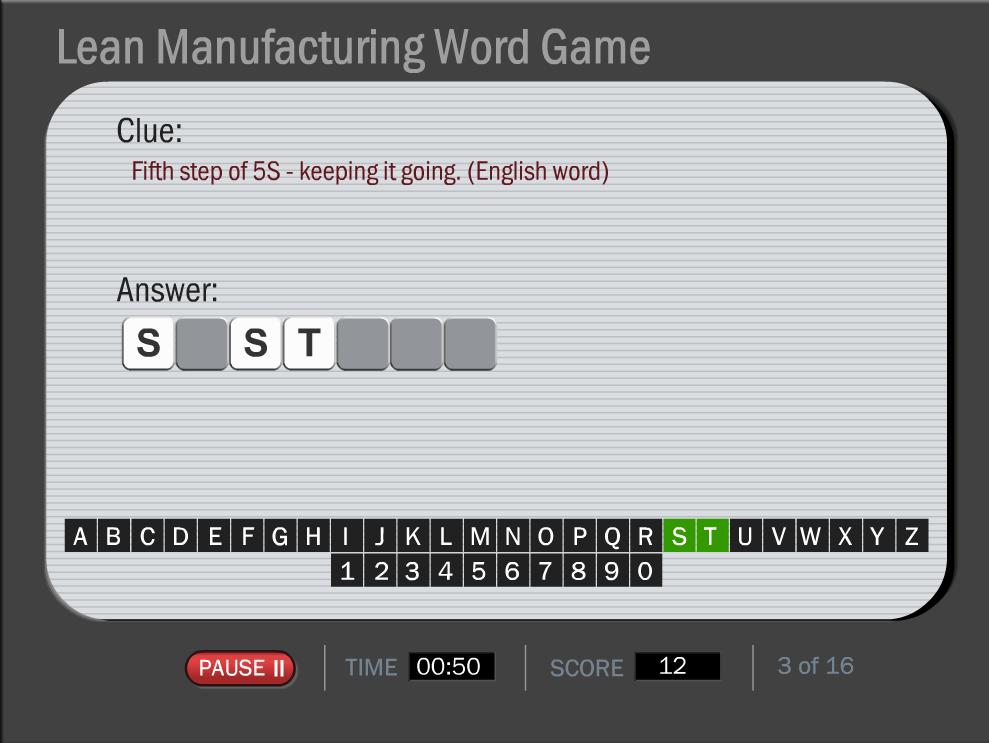 Curious about lean manufacturing (often called just "lean" for short)? Or maybe just in the mood to test your knowledge of lean manufacturing with a fun interactive word game? Either way, you've come to a good spot.
Lean is a philosophy a methodology with roots based in Training Within Industry (TWI), Japanese manufacturing, and the Toyota Production System (TPS).
A lot of our customers have an interest in lean manufacturing (with this more specific meaning). In fact, not that long ago we ran a popular post about how to introduce your workers to lean manufacturing.
This is meant as a quick (and fun) introduction to some terms in lean. Please use the comments section at the bottom if there are other terms you think we should add. You might also want to check our online courses for lean manufacturing training.
The word game is right below. Check it out now and any time you want in the future. And feel free to use the comments section to let us know how you did–get you get all the word correctly?
NOTE: if you're playing this game from our blog and it doesn't display correctly, try playing it through Internet Explorer (IE).

In addition to letting you play this lean manufacturing game here online anytime you want, we've set this up so you can download your own free copy and put it into a SCORM-compliant LMS. If you are interested in this second option, remember you can't play it if you don't first import it into an LMS. If you're not sure what that all means, check the two linked articles below before you download the glossary.
If you're now sure you've got a SCORM-compliant LMS, go ahead and download the lean manufacturing word game.
Still here? Then you may be interested to see a short video sample of the online 5S training course. This is one of many online training manufacturing courses we make.
For even more about lean, check out any of the following articles:
And finally, while you're here, why not download our free Guide to Effective Manufacturing Training, too?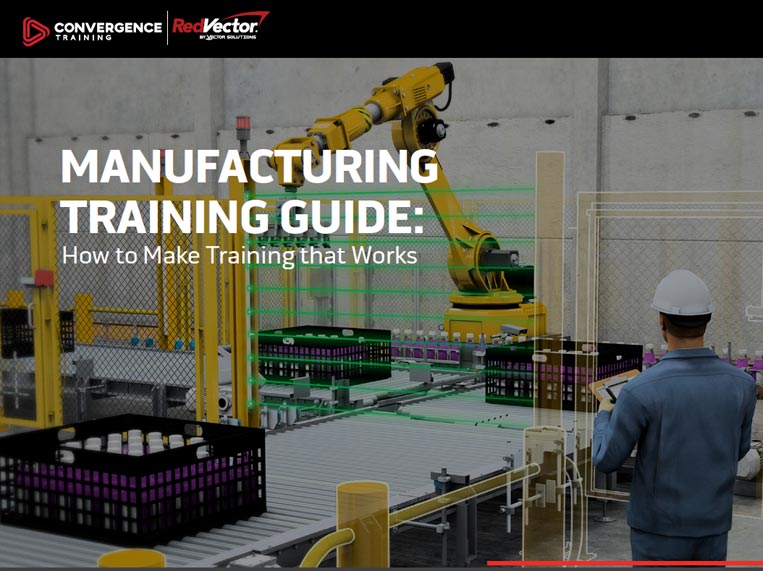 Manufacturing Training from Scratch: A Guide
Create a more effective manufacturing training program by following these best practices with our free step-by-step guide.