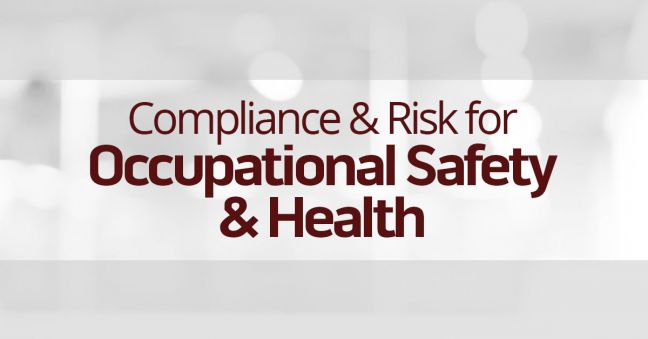 What should you focus your safety management program on? Should your focus be on complying with requirements from safety and health regulators such as OSHA and/or MSHA? Or should you consider a risk-based safety approach, such as the approach sketched out in the ANSI/ASSP Z690 Risk Management standard?
We'll give some thoughts about this below and provide some resources to help with next steps. And we invite you use the comments section to share your own thoughts and experiences as well.
We've included a free guide to risk-based approaches to occupational safety and health at the bottom of this article for you as well as at the link you just passed.
Compliance-Focused and Risk-Based Approaches to Occupational Safety: Which to Prioritize?
As with most questions phrased in a black-or-white, either-or manner, this one may be too simplistic. The best approach may be adopting a risk-based approach to safety while ensuring you comply with regulatory requirements, including things that wouldn't come up in a solely risk-based approach (such as putting up the OSHA poster and performing your OSHA record keeping and reporting duties).
Compliance-Focused Occupational Safety
Most safety managers are concerned about meeting OSHA compliance requirements. And that makes sense–because you have to do it, and if you don't you can get fined.
But there's a difference between being concerned about OSHA compliance and having OSHA compliance be the sole or primary focus of your occupational safety and health program.
The OSHA standards (and similar standards from regulators such as MSHA, etc.) were written to be minimum standards. They're not best-in-class examples of safety excellence. They're the floor. As this OSHA letter of interpretation puts it, "OSHA standards are minimum safety requirements; employers may apply more protective requirements."
For example, consider the permissible exposure limits (PELs) set in OSHA standards. Most of them were created in the early 1970s and, in many cases, we now know that those exposure levels aren't safe. In an ideal world, they'd all be updated, but I imagine you've already discovered the world isn't already ideal, and that's why it's a good idea to look at resources from organizations such as the ACGIH for exposure level recommendations.
So to underline the point: yes, you have to comply with regulations, and no, that shouldn't be your sole or primary focus for occupational safety. We can and should do more and do better.
[Side note: if you're wondering, we've got products to help you with OSHA safety regulation compliance, such as our online safety and health training courses, our learning management system for safety and health training and tracking, and our online incident management system for OSHA recordkeeping, reporting and more. Check them out, because even though compliance shouldn't be your main safety obsession, it is a must-do.]
You might find this three-article series interesting for a bigger look at OSHA General Industry Compliance Requirements and Training Assistance, and you might find this free Guide to OSHA General Industry Compliance helpful.
Risk-Based Occupational Safety
Risk-based approaches to safety tend to be more proactive, more systemic, and more effective at prioritizing hazards that are most likely to lead to incidents and/or that are most likely to lead to severe incidents. By way of analogy, leaving a compliance-focus for a risk-based approach is like leaving behind putting out fires and playing Whack-a-Mole for a more forward-thinking, planned approach.
The best way to begin learning about risk-based approaches to safety is to get a copy of the ANSI/ASSP Z690 Risk Management Standards (these are the same as the ISO 31000 standards). Also, know that professional safety organizations such as ASSP and NSC offer courses on implementing risk-based approaches to safety.
In addition, you might want to check out our introductory article on Risk and Safety. It's a good place to get your feet wet and become familiar with the concepts of risk management for occupational safety.
Of course, you might also want to learn about and implement the ANSI/ASSP Z690 standards for risk management.
For some even more insight, check out the following two interviews with risk & safety guru Pam Walaski:
You might also want to check out this free guide on Risk-Based Approaches to Safety Management.
Conclusion: Comply, But Consider Adopting a Risk-Based Approach to Safety and Health at Work
We hope you enjoyed this quick discussion about compliance-focused and risk-focused approaches to occupational safety. As we said, please use the comments to share your own experiences and thoughts and stay tuned for more from us on this issue.
Before you leave, don't forget to download the FREE GUIDE TO USING RISK-BASED APPROACHES FOR OCCUPATIONAL SAFETY MANAGEMENT, below.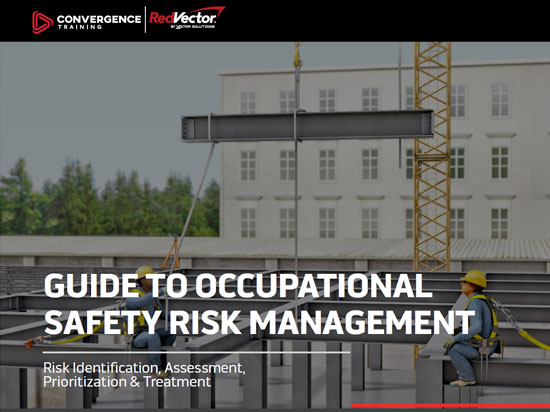 Free Download–Guide to Risk-Based Safety Management
Download this free guide to using risk management for your occupational safety and health management program.