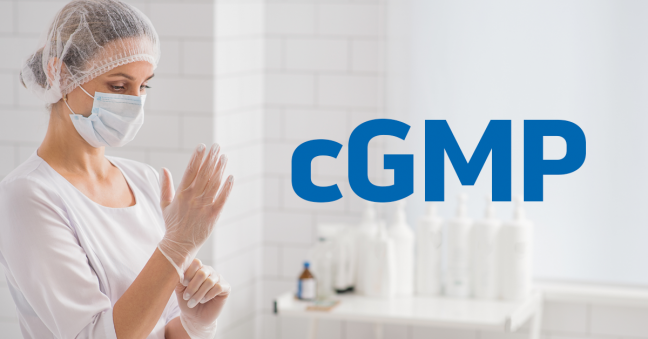 Good manufacturing practices are practices that manufacturers that produce food, beverages, pharmaceuticals, and medical devices must follow. Good manufacturing practices, or GMP, are sometimes also known as current good manufacturing practices, or cGMP. The point of putting the "c" to represent current is to remind manufacturers that they must stay up to date in their efforts, using the latest systems and technologies to ensure good manufacturing practices.
In this article, we'll introduce you to the GMP/cGMP, including the regulatory agencies that enforce them in the United States, and we'll link you to some additional resources where you can learn more.
If you'd like help with cGMP training or Quality training at your manufacturing facility, contact us.
What Are Good Manufacturing Practices?
Good manufacturing practices (GMP) are quality guidelines meant to ensure the safety of products such as food, beverages, cosmetics, pharmaceuticals, dietary supplements, and medical devices when consumed or used by the end customer.
Good manufacturing practices are followed by many companies making many different products in many nations. Likewise, different regulatory agencies enforce GMP regulations in different nations. GMP practices vary from industry-to-industry and GMP compliance requirements vary from nation-to-nation as well as industry-to-industry.
Basic provisions of good manufacturing practices are to ensure consistency of manufacturing, high quality, proper documentation, effective employee training, and quality assurance testing at multiple times during the production process.
Good manufacturing practices are not prescriptive, meaning, there's more than one way to meet them. That means, for example, that different companies in the same industry and nation that make the same product could establish different methods for complying with GMP regulations. Typically, companies will make their choices based on what's most effective and efficient for them.
It's common for companies trying to use and enforce good manufacturing processes to do so with the use of a quality management system, or QMS.
What Are Current Good Manufacturing Practices (cGMP)?
Current good manufacturing practices, or cGMP, are essentially the same thing as good manufacturing practices. The additional "c" and "current" are used to remind manufacturers practicing good manufacturing practices to use the latest techniques, technologies, and systems, as cGMP/GMP efforts are dynamic and always evolving in a continuous improvement effort. 
Common Issues Involved in cGMP
Below is a list of some of the key principles involved in cGMP:
Maintaining a clean, hygienic manufacturing area
Controlling environmental conditions to prevent cross-contamination
Clearly defining and controlling manufacturing processes
Validating critical processes to ensure consistency and compliance (see our article on HACCP for an example)
Evaluating changes to manufacturing processes
Using instructions and procedures written in clear, easy-to-understand, and unambiguous language
Properly training operators at the manufacturing facility to carry out procedures
Properly recording and documenting that all procedures and instructions were followed during manufacturing processes
Properly recording and documenting that the quality of the manufactured item was as expected
Documenting deviations from quality expectations and investigating them
Maintaining records of manufacturing and distribution that allow the full history of a manufactured batch to be traced
Storing those records of manufacturing in a logical way that's easy to access
Use of distribution techniques and procedures that reduce the risk to quality of products
Creating a recall system for use, when necessary, to retrieve batches from consumers or supply
Investigating product complains, investigating quality defects, and taking proper measures when products are defective 
Industries Affected by cGMP Requirements in the United States
As mentioned earlier, GMP are typically enforced in industries that manufacture goods people eat, drink, ingest, apply, or have inserted into their bodies. This includes food, beverages, dietary supplements, pharmaceuticals, cosmetics, and medical devices.
The FDA Enforces GMP in the United States
In the United States, it's the Food and Drug Administration (FDA), under Title 21 CFR, that enforces cGMP/good manufacturing practices. The FDA regulations use the phrase "current good manufacturing practices" (CGMP).
It's worth knowing that US courts may consider a product to have been adulterated even if the manufacturer didn't violate any specific regulatory requirement in cases when the manufacturer didn't follow industry standards. 
Some Additional Resources Related to cGMP
Check out these other articles we've created on issues created to good manufacturing practices/cGMP, stay tuned for more, and of course check out our online cGMP training and online Quality training courses.
Until next time, have a great day and please download our free  Basics Tools of Quality guide, below.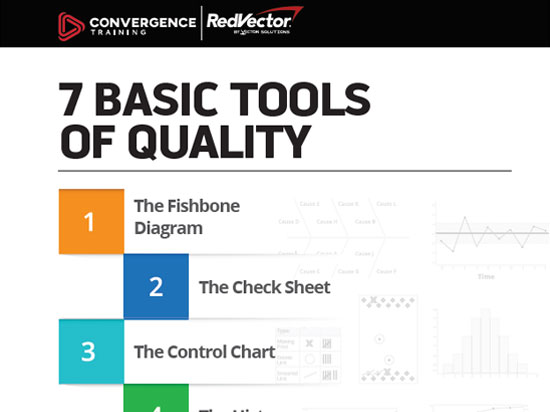 Free 7 Tools of Quality Guide Download
Get this free guide to the 7 Basic Tools of Quality, widely used in quality assurance (QA) and other continuous improvement processes.