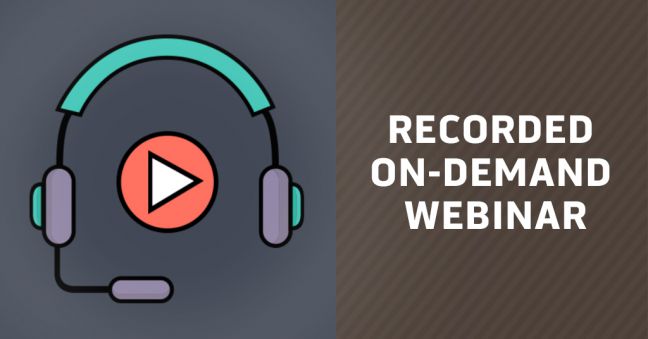 If you're interested in implementing lean manufacturing for continuous improvement at your workplace, you might want to check out our recently completed (and now (1) free and (2) recorded) on-demand Implementing Lean Manufacturing webinar immediately below.
View our Implementing Lean Manufacturing Webinar at our Webinars webpage.
We hope you enjoy the webinar and invite you to check out our libraries of online 5S & Lean training courses as well as our larger Continuous Improvement online training course library.
We've also included a series of links below the webinar video where you can read additional articles about lean, download free infographics and guides about lean and continuous improvement, and more.
And if you scroll to the very bottom of this page, there's a download button where you can download one of the free Lean Manufacturing Infographics — 5 Principles of Lean Manufacturing. 
Read on for lots of Lean-related articles and downloads.
Infographics & Guides Related to Lean & Continuous Improvement
More Articles about Lean Manufacturing
Articles Related to Lean Manufacturing
More Articles about Training Within Industry (TWI)
More Articles about Continuous Improvement/Quality/Etc.
And don't forget to download the free Five Principles of Lean Manufacturing Infographic below (plus check out more free downloads in the links listed just below the webinar video).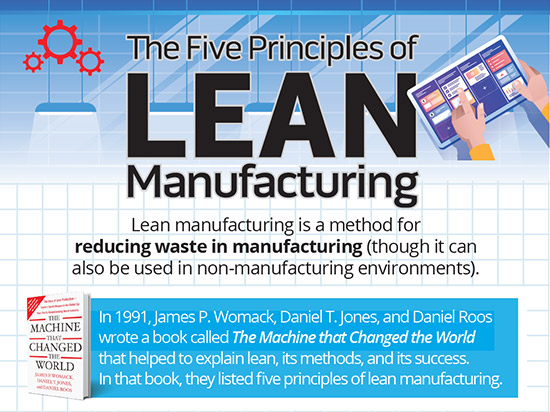 Free Five Principles of Lean Download
Download this free infographic explaining the five principles of lean manufacturing as listed in the book The Machine that Changed the World.