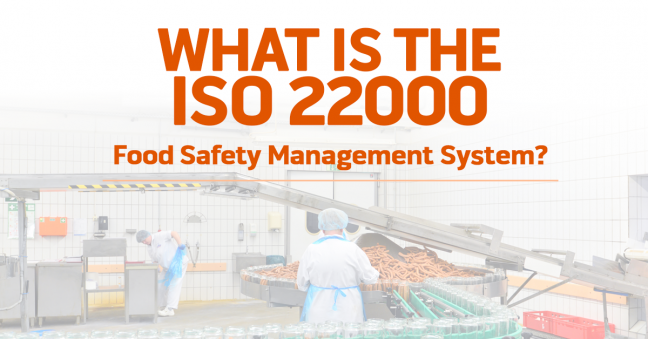 If you've worked in the food chain for a period of time, you may well be familiar with the ISO 22000 Food Safety Management Standard. However, if you're new to the industry, you may be unfamiliar with the standard. Plus, it was updated in 2018, so even if you're familiar, you may need to renew your acquaintance.
In this article, we give a brief introduction to ISO 22000 and give you some resources where you can learn more.
Also, know that we've got a free 7 Basics Tools of Quality guide for you at the bottom of this article.
Introduction to the ISO 22000 Food Safety Management System Standard
The ISO 22000 Food Safety Management Standard is an international standard to help companies involved at any point in the food chain ensure food safety.
The creators of ISO 22000 began with a Quality Management Systems approach, which they then modified to fit the needs of food producers more directly. The standard incorporates a systems management approach, the plan-do-check-act (PDCA) cycle method for continuous improvement, and risk-based thinking (as do many similar standards). The most recent version of ISO 22000 was created in 2018.
ISO 22000 can be used by any organization in the food and feed industries–the size of the company doesn't matter.
As the standard explains, ISO 22000 incorporates the four following principles:
Prerequisite programs, including good manufacturing principles
System management
Interactive communication
Hazard analysis and critical control point principles
A Closer Look at Hazard Analysis and Critical Control Point Principles (HACCP)
HACCP is a commonly used, proven method for reducing food safety risks in the food chain, including biological, physical, and chemical hazards.
HACCP is based on eight basic principles:
Perform a hazard analysis: In this phase, you investigate your processes and identify where food safety hazards can originate. After you identify hazards, you have to evaluate them to determine the risk (see our article on risk assessment for more on this).
Identify critical control points: These are the points in your food production process where you can control the food safety hazards identified earlier. In addition to identifying the point, you'll need to determine the actual hazard control as well.
Establish maximum or minimum limits for: Temperature, pH, salt level, chlorine level, time and other processing characteristics. If the real conditions in your food production process deviate beyond the maximum or minimum limits exceeded, you'll need to implement corrective actions and control all product affected.
Establish critical limits for each control point: What criteria must be met to control the hazard at each critical control point.
Establish monitoring procedures: Determine what you'll measure, how you'll measure it, and begin monitoring.
Establish corrective actions: Decide which corrective actions to take if a critical limit is not met.
Establish recordkeeping procedures: Create a recordkeeping system to show the critical limits you've chosen, that they've been met, and that your system is within control. Your recordkeeping system should also address any additional regulatory requirements.
Establish verification procedures: Once your food safety management system, based on ISO 22000, is implemented, validate it to ensure it's effective in preventing and controlling the hazads you've identified.
Benefits of Conforming to ISO 22000 Food Safety Management Standard
By following the requirements in ISO 22000, your organization can:
Consistently provide safe food products
Apply risk management techniques in food safety more effectively
ISO 22000 and Certification
Your organization CAN get an ISO 22000 certification, and such a certification may well serve your organization well. There are third-party companies that specialize in ISO 22000 certification.
However, you're not required to get certified simply to use ISO 22000.
Not A Global Food Safety Initiative (GFSI) Benchmarked Standard
It's important to realize that ISO 22000 is NOT a Global Food Safety Initiative (GFSI) benchmarked standard. Click to read in more detail about GFSI Benchmarking and Benchmarking Requirements if that's important for your needs.
Conclusion: The ISO 22000 Food Safety Management System Standard Is a Great Way to Improve Quality for Food Safety
We hope this introduction to ISO 22000 was helpful for you. Keep your eyes peeled for additional articles related to food safety, food quality, cGMP/GMP, and more related topics soon, and check out our training solutions for the food and beverage industry.
In the meantime, download yourself a free copy of our 7 Tools of Quality Guide, which can help you with your quality management and food safety management efforts.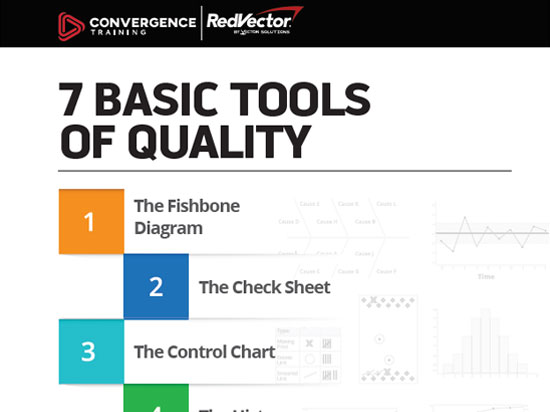 Free 7 Tools of Quality Guide Download
Get this free guide to the 7 Basic Tools of Quality, widely used in quality assurance (QA) and other continuous improvement processes.