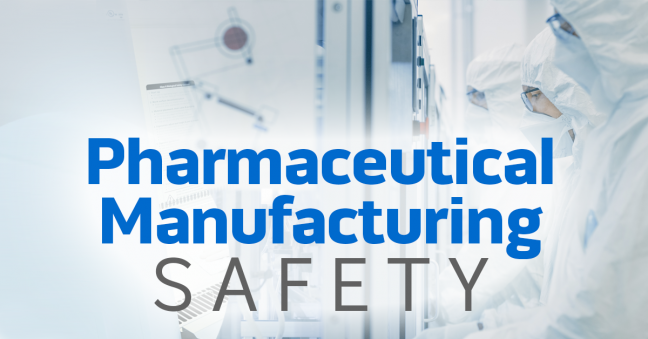 Like manufacturers in all industries, pharmaceutical manufacturers and their employees face real and serious health and safety issues. In some cases, the hazards are the same ones we find in most manufacturing facilities. In other cases, the hazards are more specific to pharmaceutical manufacturing.
Likewise, pharmaceutical manufacturers use hazard controls and risk mitigations that are common to many industries as well as more specific to pharmaceutical manufacturing, including all levels of the hierarchy of controls, from elimination down to administrative controls such as training for pharmaceutical safety and the use of PPE.
We'll look at some pharmaceutical manufacturing challenges (hazards) and solutions (controls) below.
Safety and Health Hazards in Pharmaceutical Manufacturing
In addition to the kind of general occupational safety and health hazards you might find in many manufacturing facilities (slips, trips, and falls; mobile equipment; improper lifting and resulting back injuries; etc.), pharmaceutical manufacturing often includes hazards such as:
Flammable and combustible materials
Hazardous chemicals
Biologic hazards
Ergonomic strains related to repetitive motion and/or awkward working positions
Other lab safety hazards (sharp glass, etc)
Hazard Control and Risk Mitigation Strategies for the Pharmaceutical Manufacturing Industry
Occupational safety in the pharmaceutical industry begins with the same kind of basics all manufacturers use:
Additionally, employees engaged in pharmaceutical manufacturing benefit from training on:
Proper handling of laboratory equipment
Proper use of PPE appropriate for a laboratory and/or pharmaceutical manufacturing environment
We provide online pharmaceutical manufacturing training courses and solutions, including a learning management system and safety management software, that can help you improve the safety performance of your pharmaceutical manufacturing facility. We encourage you get in touch with us to see how we can help you on your pharmaceutical safety journey.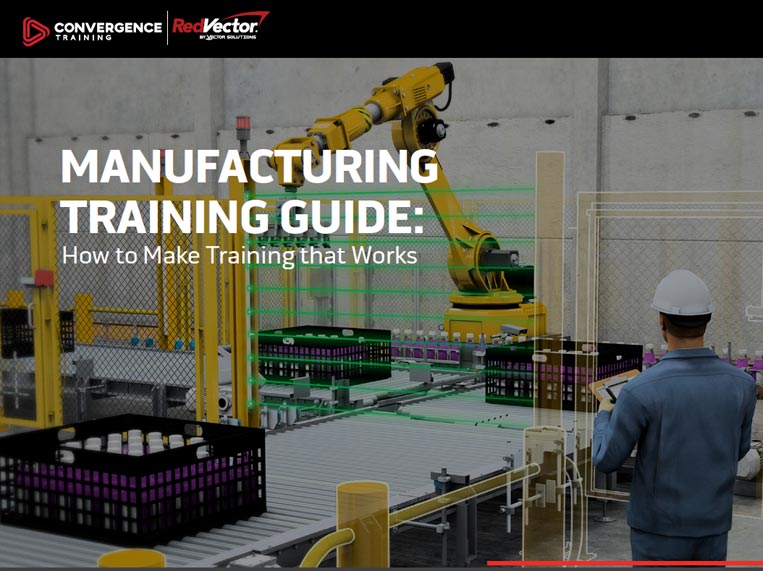 Manufacturing Training from Scratch: A Guide
Create a more effective manufacturing training program by following these best practices with our free step-by-step guide.