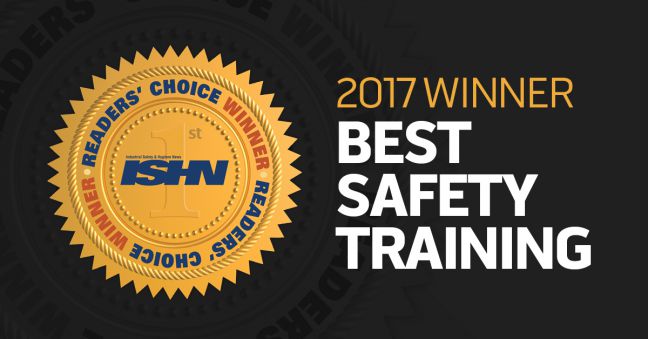 We're proud to announce that our MSHA Safety Training compliance solution, including online mining safety training courses and a learning management system (LMS) for administering that training and creating all MSHA-required training records and documentations, just won the 2017 ISHN (Industrial Safety and Hygiene News) Reader's Choice Award for Safety Training.
Thanks to ISHN and of course their readers for selecting us. We're honored and will continue to create training materials of a similar high quality in the future.
Click here to see the other award winners, and congratulations to all the other winners as well.
To see more about our award-winning MSHA mining safety online courses and learning management system (LMS) for mining safety, click the MORE button to continue reading. We've also included a free guide to mining safety training for you at the bottom of this article.
Convergence Training
 provides online safety training courses, learning management systems, incident investigation software, and contractor orientation solutions for mining safety and general safety. Explore the links below to learn more about what we do.
Download our FREE Guide to Online MSHA Training Solutions
Convergence's MSHA Compliance Solution: Online Mining Safety Courses and an LMS
Our MSHA compliance solution includes two parts: online mining safety courses and a learning management system. Each are described below.
Online Mining Safety Courses
We offer many online courses you can use as part of your overall mining safety training. To see the full list of titles we offer, check out our mining safety training courses and our general EHS/safety training courses.
You can also watch this short video that features some highlights of our online training courses.
MSHA Compliance Learning Management System (LMS)
The second half of our MSHA compliance solution is our learning management system, or LMS. Our LMS gives you the tools to administer and manage all aspects of your MSHA safety training, including assigning, importing, creating, delivering, crediting, reporting, and even generating MSHA-required compliance documentation.
The short video below explains it a little more.
If you'd like to know more about using online mining safety training tools, including online courses and an LMS, as part of your MSHA compliance efforts at work, the links and free guide below will be a big help:
Don't forget to download the free guide below, too!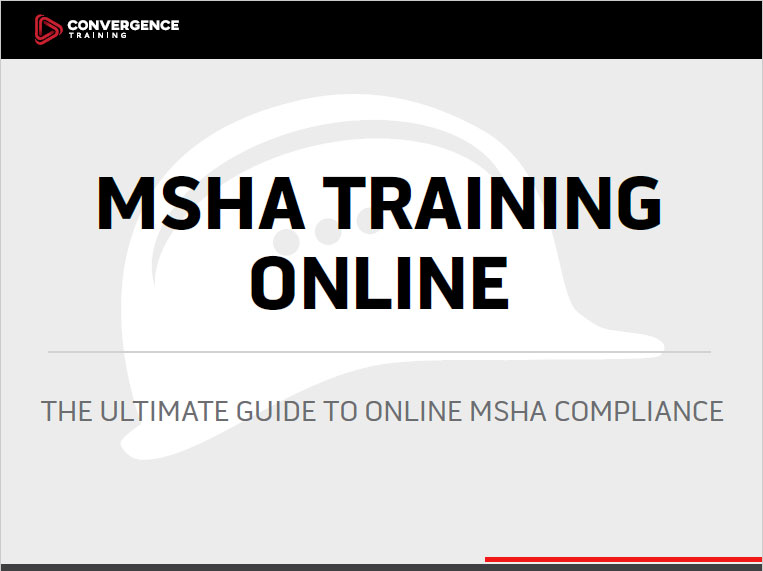 Online MSHA Compliance Guide
Download our free guide to learn how online tools can help you create safer work conditions at a mine site, stay compliant with MSHA Part 46 regulations, and manage your training program more efficiently.