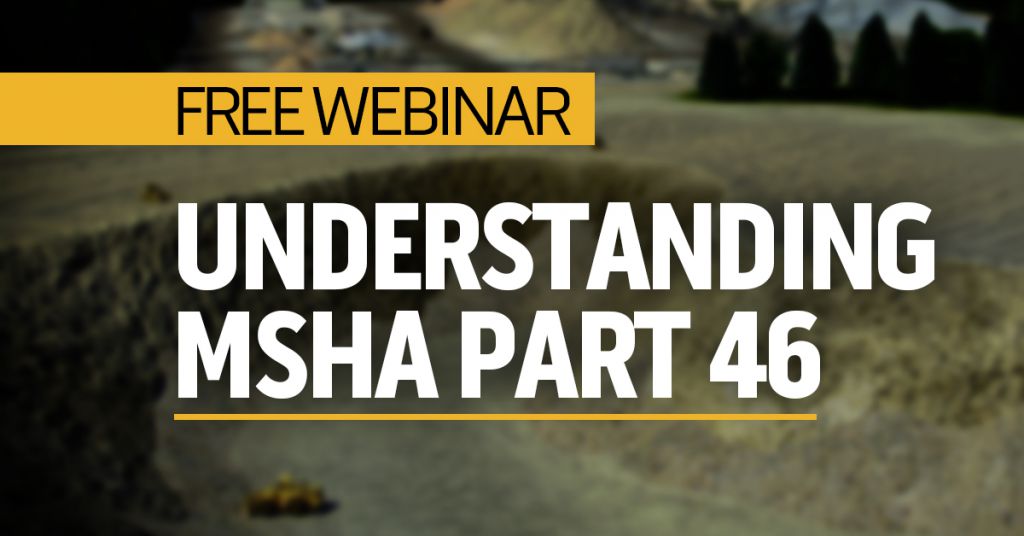 We'll be hosting a webinar on the MSHA Part 46 compliance training requirements and some online training options Thursday, September 28 at 10:00 am (Pacific).
Here's what you'll learn:
MSHA Part 46–The Important Stuff
Key Players
Main Types of Training
Compliant Methods of Training
Types of Compliant Documents
Take a moment to pre-register for the webinar today, and we'll be sure to send you some reminders as the webinar approaches as well.
If you've got a question you'd like us to address, feel free to leave it in the comments section below and we'll be sure to try to answer it or point you in the right direction during the webinar. Of course, we'll take questions then as well.
Also, know that we'll be delivering a presentation at this year's MSHA TRAM Conference that looks at some current and future technologies for mining safety training. We'll keep you posted about that, and if you're at TRAM, keep an eye out for us.
Finally, feel free to download our free Guide to Online MSHA Compliance below. See you at the webinar!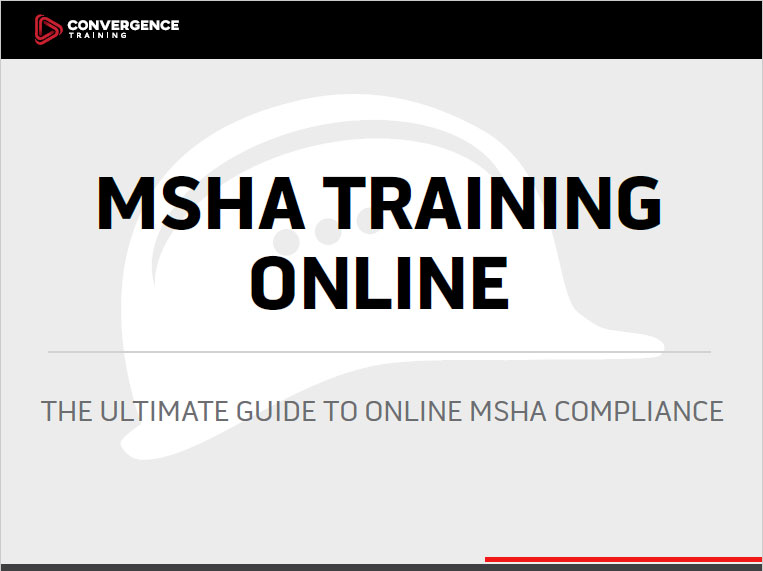 Online MSHA Compliance Guide
Download our free guide to learn how online tools can help you create safer work conditions at a mine site, stay compliant with MSHA Part 46 regulations, and manage your training program more efficiently.