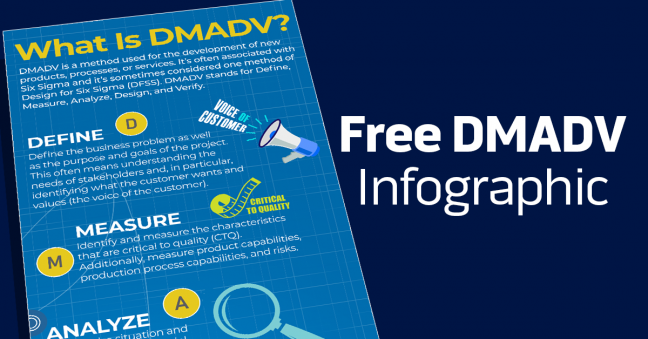 Define-Measure-Analyze-Design-Verify, also known as DMADV, is a method used for the development of new products, processes, or services. It's often associated with Six Sigma and it's sometimes considered one method of Design for Six Sigma (DFSS).
Don't confuse DMADV with DMAIC (which stands for Define-Measure-Analyze-Improve-Control). Both are somewhat similar, and both are commonly used in Six Sigma, but DMADV is used for the development of new services, products, or processes, whileDMAIC is used for improving existing processes/products/services. See our DMAIC infographic for more about DMAIC.
In addition to the DMADV infographic below, and the DMAIC infographic we just linked you to, you may also be interested in the following free downloadables:
Enjoy the free infographic and let us know if you need help with your lean/quality/Six Sigma/continuous improvement training efforts at work.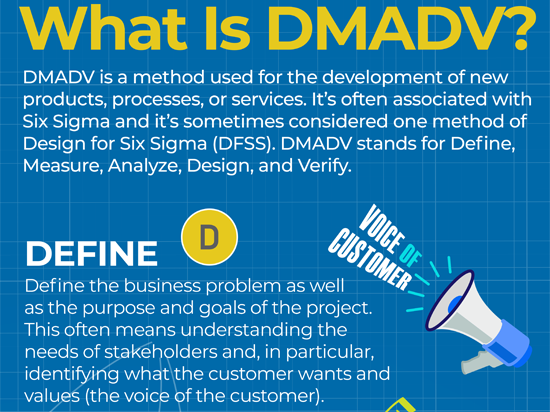 Free DMADV Infographic
Download this free infographic to learn about the DMADV (Define, Measure, Analyze, Design, and Verify) method commonly used in Six Sigma for product and process design.