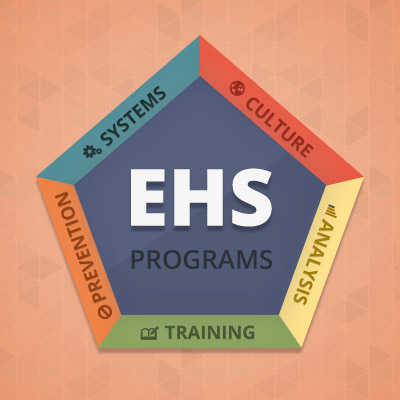 It's not easy to develop effective occupational environmental, health, and safety training. If you've been doing it yourself, you know this.
And what makes it worse, many times the people tasked with designing, developing, delivering, and evaluating that training are experts in certain areas under the "EHS umbrella" but don't have a lot of expertise in things related to training or learning and development. Sound familiar?
In this article, we'll give you an overview of how to improve the environmental, health, and safety training at your workplace, we'll link you to more extensive articles on each topic, and most importantly, we'll give you a free 60-page guide on creating better environmental, health, and safety training so you can apply it at work over and over again. 
Please note that this article and the free guide at the bottom are based on ANSI Z490.1, the US National Standard of Criteria for Accepted Practices in Safety, Health, and Environmental Training. You might also be interested to know that ANSI Z490.2, an upcoming standard on online safety training, is currently in the works (check that link for an update on progress).
A Systematic 5-Step Method for Environmental, Health, and Safety Training
To create better, more effective EHS training, use the five steps below:
Managing an EHS Training Program
Designing & Developing EHS Training
Delivering EHS Training
Recording & Documenting the EHS Training
Evaluating & Improving EHS Training
We'll explain each of the steps further in the sections below, and the articles we link to and the free guide at the end of this article goes into much more detail.
Here's what the guide will walk you through:
1. Managing Your EHS Training Program
An effective environmental, health, and safety training program doesn't just happen or spring up organically.
It takes planning, organization, resources, guidance, and hard work.
Management of the environmental, health, and safety training program includes:
Ensuring that the EHS training is properly aligned with and implemented into your overall EHS program and/or safety management system at work
Identifying a person or people who are accountable and responsible for each of the different steps in the EHS training program detailed in this article and in the free EHS training guide
Ensuring the EHS training program has appropriate resources, including staffing, subject matter expertise, budgets, facilities, technologies, and knowledge of regulatory requirements
Evaluating the effectiveness of all aspects of your EHS training
For more information about this, see the EHS guide below and/or our separate article on ANSI Z490.1 Sections 1, 2, and 3.
2. Designing & Developing Your EHS Training
Designing and developing your training should never just be a process of grabbing a regulation and slapping some words on a PowerPoint presentation.
Instead, there's a lot you can and should do to design and develop effective EHS training that incorporates what we know about how people learn, including adult learning principles.
Designing and developing your EHS training will include:
Training prerequisites
Continuous improvement
Click any of the links in the list above, check out the free guide at the bottom, or click to read more about designing and developing effective EHS training.
3. Delivering the EHS Training to Workers
Once your training materials are develop, it's time to deliver the EHS training to the workers at your organization.
Considerations for the delivery of your EHS training should include:
Criteria for ensuring trainers know how to deliver training effectively
Technical considerations, if applicable, if you'll be delivering the training using some form of technology (computers, projector, online learning courses and an LMS, webinar, mobile training apps and mobile devices, virtual and/or augmented reality, etc.)
Adult learning principles and other instructional design basics for ensuring effective EHS training delivery
Considerations about how employees can access the training (only when assigned, on demand, in the field as performance support, etc)
Proper EHS training materials, including written materials, PowerPoint presentations, elearning courses, VR/AR, and similar
For more information, consult the links above, the guide at the bottom, or this article on delivering EHS training.
4. Recording & Documenting the EHS Training
After you've delivered EHS training, you'll want to keep records for compliance and other reasons.
In doing so, you'll want to keep the following kinds of concerns in mind:
Creating systems and procedures for creating, storing, and retrieving EHS training records
Confidentiality concerns and requirements
Issues regarding employee access to documents & recordkeeping
Issuing certificates to workers who complete training
Creating records not only of EHS training completion, but also of EHS training design, documentation, evaluation, and improvement
Click here to read more about EHS training recordkeeping and documentation.
5. Evaluating & Improving the EHS Training
It's not enough to develop and deliver EHS training. You've also got to evaluate your employees to see if they've learned and evaluate your training program to see how effective it is and how it can be improved. Along these lines, you should consider:
General EHS training evaluation criteria
Continuous improvement of your EHS training courses and program
For more on this, read our article on environmental, health, and safety training evaluation.
Download the Free Occupational Environmental, Health, and Safety Training Guide Below
So that's a nice introduction to creating better training for environmental, health, and safety training in an occupational environment, but it's just a start.
The free guide we've offered below, to best practices of environmental, health, and safety training, will help you even more. If you follow the recommendations in the guide, you'll see your EHS training effectiveness skyrocket.
With all that said, go ahead and click below to download your free safety training guide.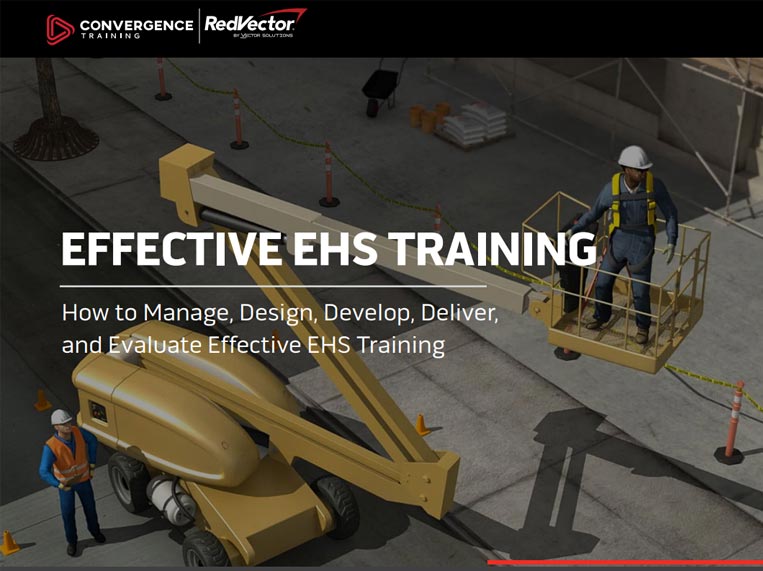 Effective EHS Training: A Step-by-Step Guide
Learn how to design, create, deliver, and evaluate effective EHS training by following these best practices with our free step-by-step guide.