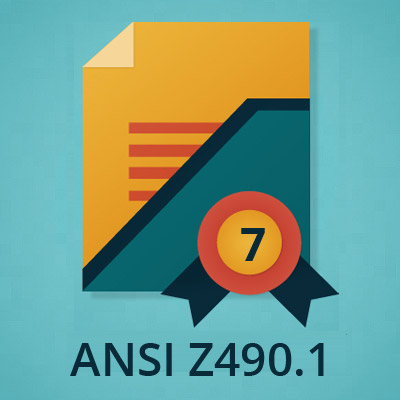 We're back with our final article in this series on environmental, health, and safety (EHS) training. In this article, we're going to look at best practices for EHS training documentation and recordkeeping.
Like the rest of the articles in this series, this article is based on some of the guidelines in ANSI Z490.1; we recommend you buy a copy of that standard and use it at work.
You might also want to download our free Guide to Effective EHS Training If so, click that link you just whizzed past or scroll down to the bottom of this article and click the download button.
Otherwise, let's start talking about EHS training documentation and recordkeeping, right?
EHS Training Records: Documentation and Recordkeeping
ANSI Z490.1 notes that documentation and recordkeeping are important parts of an overall training management program. (You can read more about this in our article on EHS training management.)
Those training records should document these phases of EHS training:
We'll cover ANSI's documentation requirements of each section or phase of EHS training below.
General Requirements for EHS Training Documentation and Recordkeeping
The standard notes that you should set up a recording system for all EHS training records and documents, and that the system should guarantee that (7.1.1):
The records are current, accurate, legible, and dated, and that the dates include revision dates when appropriate
The records satisfy relevant/applicable regulatory and/or legislative requirements
The records are maintained in an orderly fashion
The records are easy to retrieve and identify
The records are maintained for a specified time period
On the issue of maintaining records for a specified time period, the standard notes that the amount of time you should keep EHS training records may depend on legislation, regulations, and/or company policy, so consider and beware of all these.
Your company's written training plan should include procedures for document control of your EHS training documents and records.
EHS Training Records: Confidentiality and Availability
The standard again reminds you that, when it comes to "access, availability, and confidentiality of records," your written training plan should include procedures for this. That written training plan is showing its worth again here.
On the issue of confidentiality, the standard reminds you that your EHS training records must "meet regulatory requirements for availability, disclosure, confidentiality, and protection of trade secrets." (7.3.1)
Records of EHS Training Development
As a reminder, development is the phase during which you're creating your EHS training materials, and it's covered in our article on designing and developing EHS training.
You may not have thought that you'd need to keep records of this phase of EHS training, but Z490.1 says you should. Here's what it says those records should include:
The target training audience for your EHS training
The learning objectives
The sources you drew from to create your training materials
The person(s) who designed and developed the training materials
The qualifications of the people who designed and developed your EHS training materials
All training materials developed for a course
Plans for evaluating the EHS training course and for continuing improvement of the course
Records of EHS Training Delivery
Now this one may be less of a surprise. You probably figured you'd have to keep records of your delivery of EHS training. But even here, you may be surprised by the information the standard suggests recording.
Here's what the standard says to record:
When the EHS training occurred (date)
Where the training occurred
Length of the training
Name and description of course(s)
Names of the people delivering the training
Qualification of that person/those people to deliver the training
Delivery method used for training
Trainees who attended
Trainees who successfully completed the training
Records of EHS Training Evaluation
Finally, you should create and maintain documents of your efforts to evaluate the EHS training. Your records of EHS training evaluation should include:
Records of your actual training evaluations
Records of periodic reevaluation of the course
Issuing Credits and Certificates for Completion of EHS Training
Finally, Section 7.4 addresses topics related to issuing credits and certificates for your EHS trainings.
One thing the standard says that is "no credits or certificate of training shall be issued unless the criteria for completion have been met by the trainee." (7.4.1) Fair enough, no?
Second, it says that if the training provider does issue credits for completed training, "they shall be issued in accordance with recognized established standards, regulations, or industry protocols." (7.4.2) Again, it seems logical.
And finally, when issuing a certificate or other written documentation that signifies the successful completion of a course to the trainee, the certificate must include:
Trainee's name
A unique number that identifies the trainee
Course title
Date and hours of instruction
Statement that trainee has successfully completed the course
Number of credits, if issued
Name and address of the training provider
Date the periodic refresher course is due (if required), or the completion expiration date
The level of training or type of certificate awarded (if applicable)
Any other information required by any related regulation
Signature of BOTH trainee and training provider
Conclusion of EHS Training Overview Articles
That wraps up over overview of EHS training basics as informed by ANSI Z490.1, the national standard for criteria of accepted practices for environmental, health, and safety training from ANSI and ASSE.
If you're looking for help with that EHS record keeping, a learning management system–also known as an LMS–may be just what you need. Check out the two-minute video overview below.
This article is just one of a series that looked at all the different sections of ANSI Z490.1. You can read them all below if you wish:
Since you're down here at the bottom of the article, give yourself a gold star and treat yourself with a free download of our Guide to Effective EHS Training.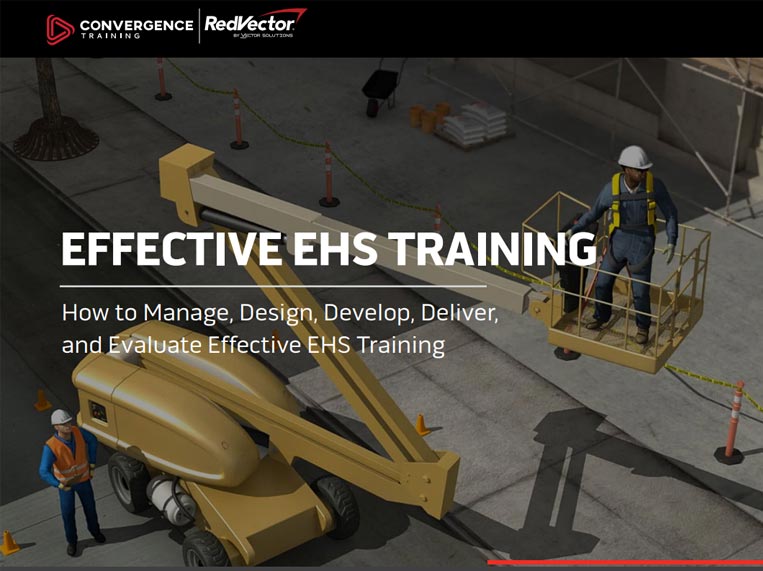 Effective EHS Training: A Step-by-Step Guide
Learn how to design, create, deliver, and evaluate effective EHS training by following these best practices with our free step-by-step guide.