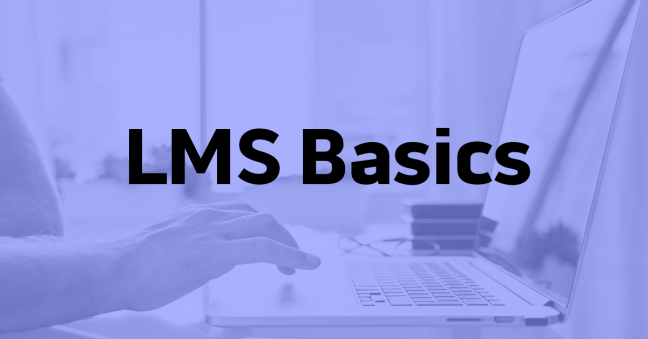 In this issue of our ongoing LMS Basics series, we're going to take a little dip into the alphabet soup of the learning technology world by exploring what a SaaS LMS is. That's a software as a service learning management system for those of you who still use words to communicate and think.
If you'd like to know what a SaaS LMS is or what some of the advantages are, read on.
Also, don't forget to download our free LMS buyer's guide either here or from the button at the bottom of this article.
What Is Software as a Service (SaaS)?
The phrase "software as a service" really implies two things:
You access the software through the internet (or "cloud") instead of having it installed on your computer network
You pay for a license in a subscription model instead of simply "buying" the product
Other phrases that are sometimes used to describe this same idea of SaaS include:
On-demand software
Web-based software
Hosted software
By the way, it seems to be most common to pronounce SaaS as a word, much like the word "sassy" minus the final "y." Folks don't seem to pronounce the four letters S-A-A-S as individual when talking about SaaS. If you wondered about this, now you know 🙂
What Is a Learning Management System (LMS)?
A learning management system is a software application that helps you manage your training & learning needs at work. This includes but is not limited to:
Creating unique user records for each employee
Importing training materials to later assign to employees
Creating online training activities such as quizzes, checklists, surveys, and more
Managing training that happens offline, such as classroom training and field-based training
Making training assignments to employees
Sending notifications to employees and supervisors about due dates, training expirations, training assignments, training availability, and more
Creating completion records for completed training
Storing those completion records
Generating reports on training completion and more
Providing social learning tools, such as chat rooms, bulletin boards, and wikis
Syncing/integrating the LMS with other workplace software systems, such as your HRIS, ERP, CRM, quality management system, safety management and other systems
To learn even more, read our What Is an LMS? article.
What Is a SaaS LMS?
So, putting these two ideas together, what you've got is a software application to help you manage and administer your workplace training needs (the LMS) that's hosted on the internet and that you pay for through a subscription licensing agreement (SaaS).
Not too complicated, right?
Read more about this idea at our What Is a Cloud-Based LMS? article.
Benefits of a SaaS LMS
We'll refer you to our What Is a Cloud-Based LMS? article for a more in-depth look at this question, but here are just a few significant advantages or benefits to getting your learning management system through the software as a service business model:
Much like IT involvement at your end
Much less use of your own company's IT infrastructure (servers, etc)
Quicker updates
More frequent updates
Easier, smaller payments due to subscription payment model
Potential for faster downloads of training if your have a geographically distributed workforce with locations in many different places
Conclusion: A SaaS LMS MAY Be the Right Solution for Your Organization
Does it seem like a SaaS LMS might be the right answer for your workforce training problems? If so, let us know if you're got more questions or want to try one out. 
We hope you enjoyed and benefited from this brief introduction to software as a service learning management systems, or SaaS LMS. Before you move on, feel free to download the free LMS Buyer's Guide, below.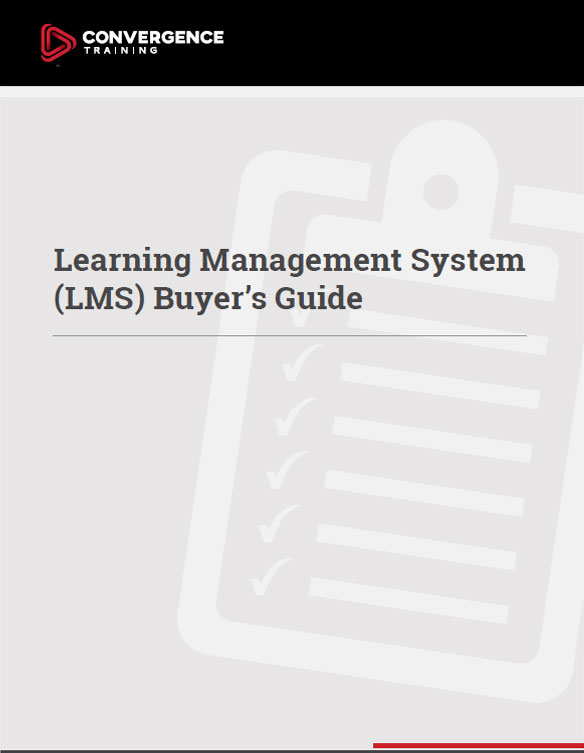 Learning Management System (LMS) Buyer's Guide
Learn what you need to know BEFORE you begin your search and get a free checklist to guide you, too.