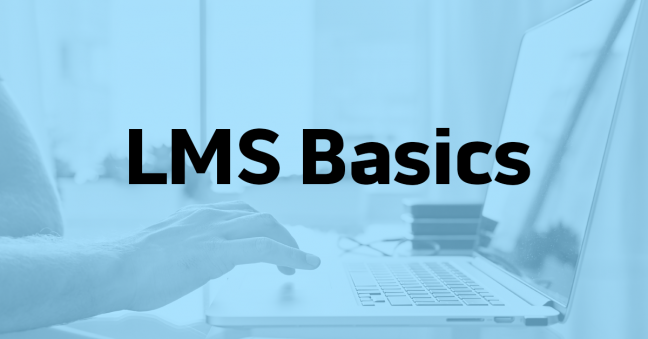 If you're looking to get a learning management system (LMS) to assist with workforce training at your organization, one question you might have is what kinds of training materials can you import into the LMS.
It's probably obvious that you can import elearning courses, although even that answer isn't quite that simple, as elearning courses come in different standards (or formats)–more on that below.
But you'll also probably want to import things like video files, audio files, internet links, SharePoint links, PowerPoint presentations, PDFs, and more.
We'll give you a quick rundown of the types of training materials you should be able to import into an LMS in this article, and we'll give you a few additional tips about the importing process to boot. Plus, don't forget to download the free LMS buyer's guide at the bottom of this article.
What Is a Learning Management System (LMS)?
Just in case you don't know what an LMS is, let's make that clear. A learning management system, also known as an LMS, is an online software system you can use to manage your workforce training. This includes assigning training to workers, delivering the online portion of that training online, creating and storing completion records for that training, and running reports about that training.
In addition to what we just listed, most LMSs will allow you to import training and also create training. Obviously, once you've imported that training into the LMS or used the LMS to create the training, you can then assign it to your employees.
In this article, we're going to learn more about importing training into an LMS. In particular, we'll learn more about the different types of training you can import into an LMS.
To learn more about what an LMS is, check our What Is an LMS? article and/or watch our short video explanation of learning management systems.
The Types of Training You Can Import Into an LMS
Learning management systems are often associated with online learning. So let's address the types of training you can import into an LMS and that employees can complete online below, while remembering that you can also use an LMS to manage training that doesn't take place online as well, such as classroom training, field-based training, mentorship programs, completion of courses at a technical or community college, and more.
eLearning Courses
When you think of learning management systems and online training, it's natural to think of elearning courses.
An elearning course typically includes the training content, practice questions and exercises, and a test that the worker either passes or fails. You can see some examples of elearning courses for workforce training here.
eLearning courses come in different "formats" or standards. This is a little bit like how digital photos come in different file types, such as .jpg, .bmp, and .png. The most common elearning standard is SCORM, although there's also an older standard called AICC that's still around to an extent and a newer standard called xAPI that's becoming a player in the field as well (to ease any confusion, xAPI is short for Experience API and in recent years it also was commonly called Tin Can, although the use of "Tin Can" is quickly disappearing from the industry).
So in general, most learning management systems will allow you to import (and then assign, deliver, track, and report on) elearning courses, but you're going to want to pay attention to see if any LMS you're evaluating can support elearning courses in the standards that you use now or might use in the future.
That means any LMS you get SHOULD allow you to import an eLearning course whether you get the elearning course from the same company that makes the LMS, whether you're getting the elearning course from a different training provider, or whether you're making the elearning course yourself using an elearning authoring tool such as Adobe Captivate, the Articulate products, or similar products (note that if you're using an LMS from one provider and elearning courses from another provider, the courses may be "imported" into the LMS via something called the SCORM Cloud–this is something your LMS and course providers can help you with).
Videos
Most learning management systems should also allow you to import videos.
This includes links to videos that are hosted online at sites like YouTube, links to videos on your organization's SharePoint or similar internal website, and actual video files.
If you're importing actual video files, it's important to remember that you want to import video files that your employees can open and view. Some LMSs can help you manage this by automatically converting a file of any file type to a preferred video file type that you'll know your employees can launch, view, and compete–such as .MP4.
PowerPoint Presentations
Trainers often use PowerPoint presentations (or PowerPoint presentations converted into PDFs). Most any learning management system should allow you to import these into your LMS and then assign them to workers to view on their own online.
PDFs and Other Documents (Word, Excel, etc.)
Just as you can import a PowerPoint presentation into your LMS, you should also be able to import other forms of digital documents, such as PDFs, Word documents, and Excel spreadsheets, that your employees can then view and read.
Recorded Webinars
If you're company uses recorded versions of webinars for training purposes, most LMSs should allow you to import those webinars into the LMS (either as an audio file or as a link to a web-based webinar system).
Audio Files
As with video files and webinars, your LMS should allow you to import audio files if you use these during training.
Internet/Web Links
Many companies like to send workers to different websites for training. Your LMS should allow you to import the link to any website so employees can then be directed to click the link and perform any training required on the website.
Tip: Check How Easy (or Hard) Importing Training Content Is While Evaluating an LMS for Your Workplace
While it's important to know what types of training content you can import into an LMS, you'll also want to know how easy it is to import that content.
The best way to do this is to ask the LMS provider for a demo of the LMS and the training content importing process.
Conclusion: An LMS Should Allow You to Import Any Training Content You Want
If you're looking to get an LMS, be sure it allows you to import any type of training material you'll need to assign to workers at your organization. This includes all the different formats/standards of elearning courses (SCORM, xAPI, AICC) as well as video files, audio files, PowerPoint presentations, PDFs, other file types such as Word documents and Excel spreadsheets, and more.
Let us know if you have any questions. Otherwise, have a great day and look luck with your LMS search!
And before you go, download our free LMS Evaluation Guide, below.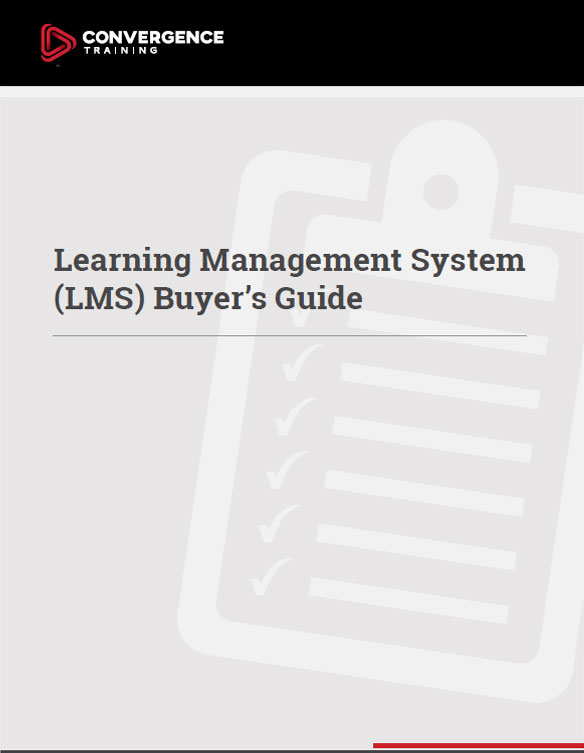 Learning Management System (LMS) Buyer's Guide
Learn what you need to know BEFORE you begin your search and get a free checklist to guide you, too.