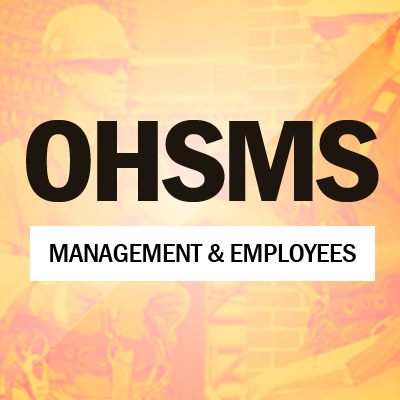 In this article, we're going to look at some best practices for getting and keeping employee participation in your workplace occupational health and safety management system, or OHSMS.
This is one of a series of articles looking at occupational health and safety management systems (OHSMS). We've got links for all the articles at the bottom for you.
The series is based on ANSI Z10, Occupational Health and Safety Management Systems. We recommend that you buy a copy of the Z10 standard for yourself. There's a lot of great information in it, including many helpful helpful appendixes. And the cost is only $105, a great safety investment for your organization. If you're looking for something free, you could do worse than download our free 10 Steps to Safety Management infographic.
And now let's turn our attention to employee participation in your health and safety management system.
Employee Participation in the Occupational Health and Safety Management System
Now let's turn our attention to the role of employees and the importance of employee participation in the OHSMS.
The Z10 standard makes the following two key points about employee participation:
"Employees shall assume responsibility for aspects of health and safety over which they have control, including adherence to the organization's health and safety rules and requirements."

and…

"The organization shall establish a process to ensure effective participation in the OHSMS by its employees at all levels of the organization, including those working closest to the hazards…"
As to that second point, the one about the organization ensuring effective participation by employees, Z10 recommends doing so by:
Giving employees timely access to relevant information
Providing time, resources, and means necessary to participate in the OHSMS
Identifying and removing barriers to participation in the OHSMS
Let's look at each more closely.
Means, Time, and Resources Necessary to Participate in the OHSMS
Employees can't participate in the OHSMS if they don't a way to do it, the time to do it, or the resources to do it. And so it's up to employers to make sure employees do have these. This includes employee participation in:
The reasons to do including encouraging employees to:
Identify job tasks, safety and health hazards, and risks
Identify possible control measures
Participate in planning, evaluating, and implementing the OHSMS
Have meaningful involvement in the creation of and pursuit of the OHSMS's objectives
According to Z10, effective employee participation in the OHSMS can include a role in:
Timely Access to Information Relevant to OHSMS
Employees and/or their representatives must have timely access to information relevant to the OHSMS. As listed in Z10, this can include:
Z10 notes that in some cases, "incident investigations or audits performed under legal privilege may have limited distribution."
Identifying and Removing Barriers to Employee Participation
Z10 lists the following as examples of barriers to participation:
Lack of management/OHSMS response to employees suggestions, inputs, or concerns
Any policy, practice, or program that penalizes or discourages employee participation
Any other reprisal (act of retaliation) for employee participation
As part of this process, employees should always be encourage to report (and know how to report):
Accidents
Deficiencies
Incidents
Injuries
Illnesses
Near misses
Safety concerns
Z10 adds a final note that it's important to design and implement the following carefully so that they don't act to discourage employee participation in the OHSMS:
Alcohol and drug testing programs
Disciplinary mechanisms
Incentive programs
Conclusion: Employee Participation in OHSMS
That's the end of our look at employee participation in an Occupational Health and Safety Management System (OHSMS).
If you operate an OHSMS at a workplace, please share your experiences below.
This article is part of a larger series on occupational health and safety management systems. Here are the others in that series:
Also, be aware that OSHA has now released their own Recommended Practices for Safety and Health Programs. You might want to consult the OSHA guidelines and read our  OSHA's Safety and Health Programs Guideline (2016). Plus, remember that 45001 is now final and will be released soon, too.
And before you go, treat yourself by downloading the free Guide to Effective EHS Training we have for you below.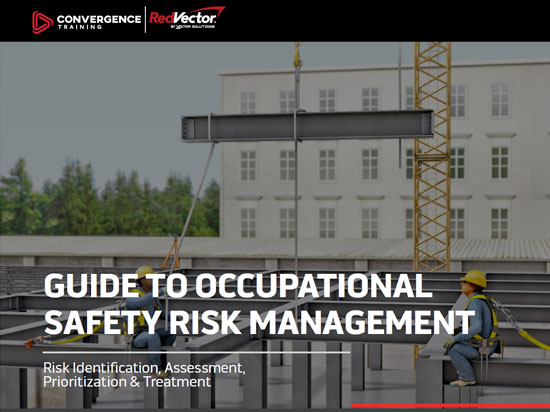 Free Download–Guide to Risk-Based Safety Management
Download this free guide to using risk management for your occupational safety and health management program.