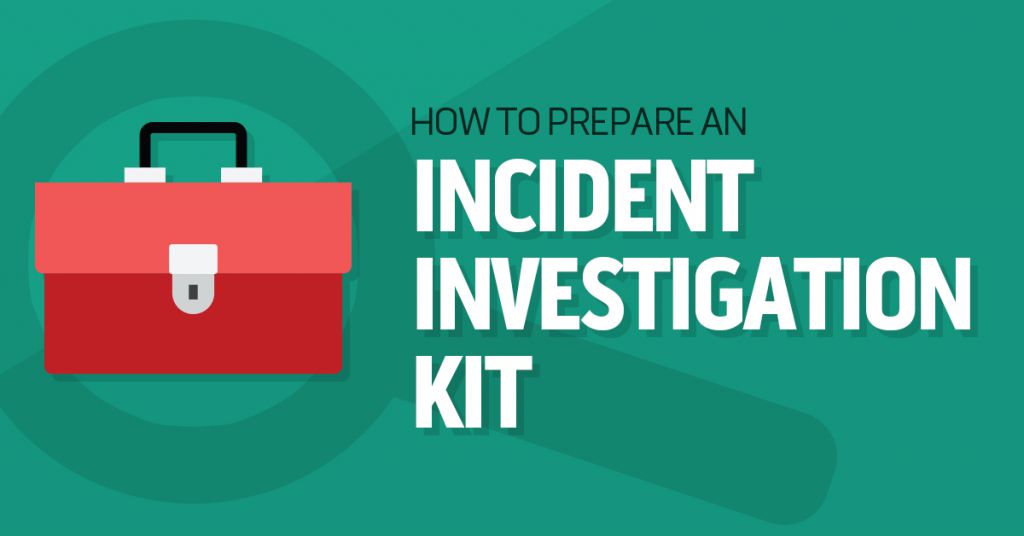 Incident investigations are an important part of your overall workplace safety and health management efforts.
But for an incident investigation to go well, allowing you to correctly determine its root cause(s), implement corrective actions, and avoid similar incidents in the future, you're going to want to be prepared before an incident occurs.
One aspect of that preparation is simply knowing what an incident investigation is and how to conduct an incident investigation. It makes sense to start at the beginning, right?
But drilling down a little deeper, it pays to have a prepared incident investigation kit that's fully packed and ready to go when an incident occurs. You won't have to scramble around wasting time to find stuff, and you won't have to worry about not having something important in the middle of the investigation.
In this article, we'll help you get that incident investigation kit ready before you need it when the next incident at work puts you into incident investigation mode.
Also, please know we've got a FREE GUIDE TO INCIDENT INVESTIGATIONS that you can download at the link you just passed or by clicking the button at the bottom of this article. 
What Is an Incident Investigation Kit?
An incident investigation kit is a pre-prepared collection of (hopefully) all the things you'll need if there's an incident at work (including a fatality, injury, illness, exposure, chemical release, product damage, or even possibly a near-miss) that requires you to perform an incident investigation.
Why Put Together an Incident Investigation Kit
So you're ready to investigate an incident, and do it well, when it happens.
Without this kind of preparation, you're much more likely to make a mistake or miss something.
What to Put Into Your Incident Investigation Kit
Here's a good list of stuff to put into your incident investigation kit. Of course, feel free to add more, and please use the comments section at the bottom of this article if you'd like to share any additional items with all the other readers out there on the Internet.
Your incident investigation kit should include:
Incident investigation forms and checklists
Interview forms for victims and witnesses
Warning tags and/or padlocks to secure the area
Barricade tape to close off the incident area during (and perhaps after) the investigation
First aid kit
Personal protective equipment appropriate to your work site
Gloves, including leather and latex
A camera and/or video recorder
A voice recorder (possibly integrated into video recorder)
High-visibility tape
Scissors
Scotch tape
Measuring equipment (measuring tape, ruler, plus items to put in photographs to help relay size/scale)
Flashlight
Containers to hold samples, such as plastic bags and/or plastic bottles
Labels for those containers
Large envelopes
Graph paper
Other paper to write/sketch on
Paper and pens
Contact information of other relevant people in your organization
Contact information for OSHA, MSHA, and/or any local emergency responders
Biohazard containers
Chalk and chalk line
Spill containment kit (depends on workplace and spill potential)
Extra batteries
When Should I Put Together My Incident Investigation Kit?
Now. Why wait?
Where to Store Your Incident Investigation Kit
Keep it in your office or some place where it's handy and easy to retrieve quickly when an incident occurs. It won't be as helpful if you've got it squirreled away at some distant location for long-term storage.
Conclusion: Get Started on Your Incident Investigation Kit Today
We hope this helped you (1) get inspired to assemble an incident investigation kit at your workplace and (2) know what to put into it.
If you've got other tips for making the world's best incident investigation kit, please use the comments area below to share them.
For more help with incident investigations at your workplace, you may want to learn more about our incident management software, which supports reporting incidents, taking witness statements, performing a root-cause analysis, assigning and tracking corrective actions, reporting, the creation of OSHA and MSHA incident forms, and even online OSHA submission (when OSHA's fully ready for that). The short video sample below explains in more detail.
If you'd like more information about incident investigations, you may find our online incident investigation training course helpful. We've included a short sample video below.
For even more information about incident investigations, you may find these articles helpful:
And before you leave, don't forget to download the free guide to effective safety training below.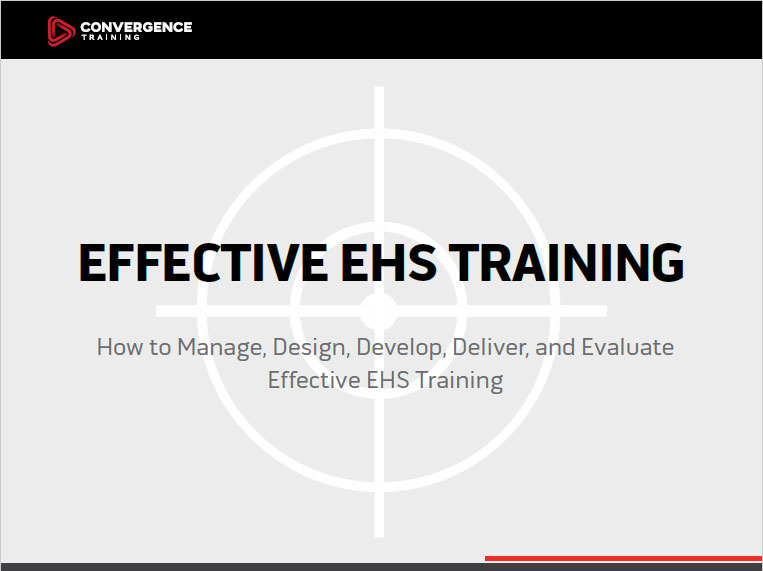 Effective EHS Training: A Step-by-Step Guide
Learn how to design, create, deliver, and evaluate effective EHS training by following these best practices with our free step-by-step guide.