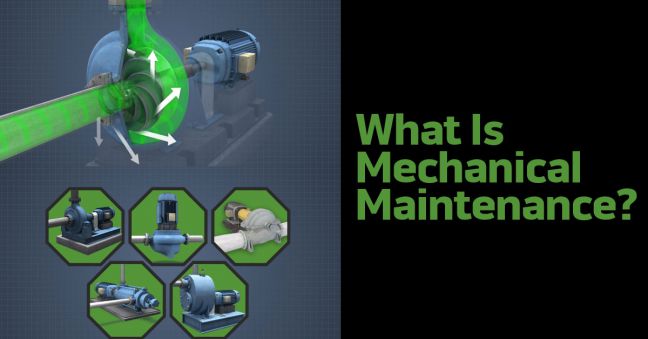 We provide a lot of training materials for maintenance technicians, and as a result we wanted to write some articles introducing people to different types of maintenance, including mechanical maintenance, the subject of this article.
In other articles, we introduce you to electrical maintenance and facilities maintenance.
And in a second series of maintenance-related articles, we'll introduce you to 5 maintenance strategies, including reactive/corrective maintenance, preventive maintenance, predictive maintenance, and conditions-based maintenance.
For now, read and enjoy the article, and let us know if you have any questions about your own facilities maintenance training program at work. Plus, check out our recorded webinar on maintenance, maintainability, organizational learning, and continuous improvement. 
Mechanical Maintenance
In an industrial setting, it's important to keep machines operating at peak efficiency. And that's the goal of mechanical maintenance. These machines might include things such as a paper machine at a paper mill, a forming press, a robot, a forklift, a conveyor, or a palletizer–generally, any mechanical machine or tool used in an industrial setting.
Industrial plants often have a mechanical maintenance department, which is part of their overall maintenance unit and which will include one or more mechanical maintenance technician.
Duties of a Mechanical Maintenance Technician
In striving to keep machines operating at peak efficiency, mechanical maintenance technicians attempt to:
Service machines before any failure or breakdown occurs
Quickly return machines to operation in the event of a failure or breakdown
To achieve these two goals, and therefore improve the efficiency of the machines in an industrial plant, the maintenance technician may perform planned or unplanned maintenance work (stay tuned for future articles addressing corrective, periodic, preventive, predictive, and conditions-based maintenance for more on this). This may include:
Performing inspections
Lubrication of machines
Periodically repairing worn parts (such as belts)
Mechanical maintenance technicians work on many types of machines and components, including:
We provide online training courses on mechanical maintenance topics as well as online training for other maintenance specialities. Let us know if we can help you with mechanical maintenance training at your facility.
Before you go, take a moment to download our FREE Guide to Online Maintenance Training, too!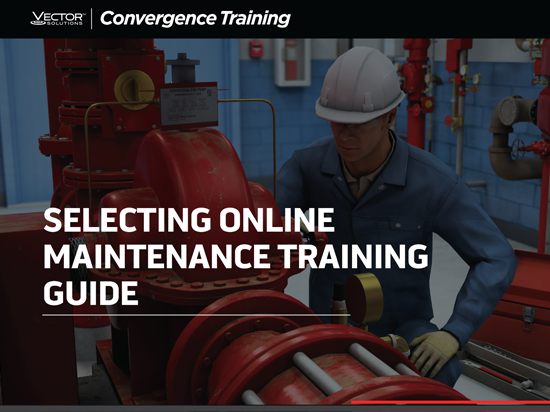 Free Guide to Selecting Online Maintenance Training
Download this free guide to discover everything you need to know to select and use online maintenance training, including courses, learning management systems, and providers.