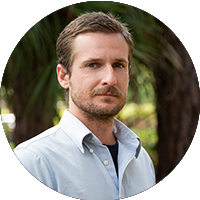 Nicholas Johnson, Senior eLearning Specialist, ITU Online
Nick Johnson works at ITU Online with the instructional design team, vendors, and partners in all aspects of course content and development to ensure that a great product is created and delivered. Nick's professional background is in a wide array of industries and roles, and he is passionate about providing lasting solutions while staying on pace with the constantly changing environment. Nick strongly believes in all things eLearning.

Jeff Dalto, Senior Learning & Customer Advocacy Manager, Vector Solutions| Convergence Training
Jeff Dalto is an instructional designer and workplace learning and performance improvement specialist with nearly 20 years of professional experience. He is currently pursuing at Master's degree in Organizational Performance & Workplace Learning at Boise State University. Follow him on LinkedIn.