Is your safety training met with incoherent moaning, blank stares, and open-mouthed drooling? You could be inadvertently turning your employees into ZOMBIES!
With guidance from the Centers for Disease Control and Zombie World News, Convergence Training has developed courses that not only help stop you from adding to the zombie horde, but also may just save you from the pending Zombie Apocalypse.
As it turns out, workplace safety practices are also effective tools to keep you from becoming one of the undead. So, in our ongoing effort to add value to your safety training program, we offer the following tips to you.
10 Convergence Training online health and safety training courses that can help protect you from a zombie attack:
Conclusion: Safety Training for Zombies–Get Some Now!
For more information, read the federal government's zombie survival guide. Also, check out Zombie World News for updates on zombie activity in your area and be prepared to put your zombie survival skills to use.
If you liked this post, you may also like:
Don't forget to down our FREE ONLINE SAFETY TRAINING BUYER'S GUIDE CHECKLIST.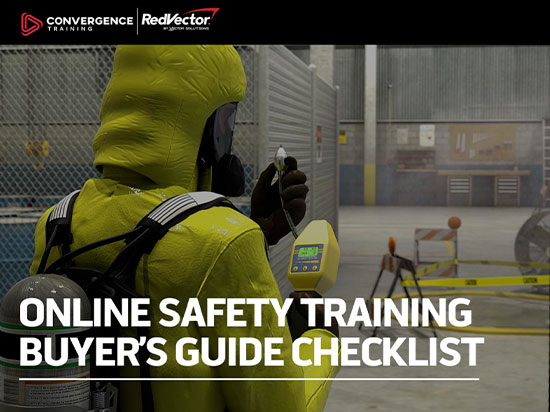 Online Safety Training Buyer's Guide Checklist
Learn how to evaluate different online safety training solutions to find one that best fits your company's needs with our FREE informative guide and checklist.