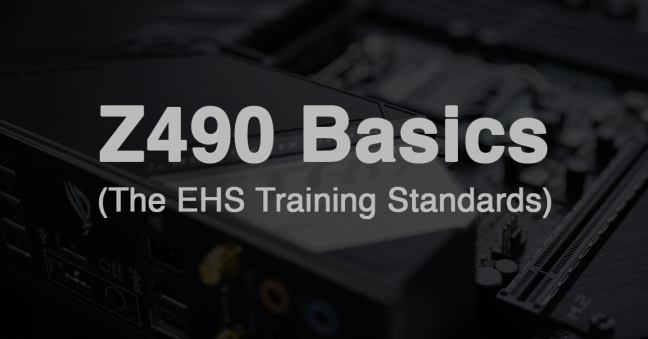 As you may know, ANSI and the ASSP have two national standards related to environment, health, and safety (EHS) training. The first, Z490.1, applies to all EHS training and the second, Z490.2, covers EHS training that takes place online or virtually. In our most recent Z490 Basics article, we explained Z490.1 and Z490.2 in more detail.
You may also know that the ASSP's Z490 committee is currently revising the Z490.1 EHS training standard, which was last updated in 2016. And that Vector Solution's Jeff Dalto is a member of the sub-committee making those revisions to Z490.1.
As a result, we're writing an ongoing series of articles keeping folks up to date on all new things related to the Z490.1 revisions, and this is one of those. In this article, we'll convey some discussions Jeff has had with other people who will be revising Z490.1 as we prepare to begin the revision process. It's important to note that although the Z490.1 committee has had one "pre-meeting," work hasn't officially begun, so do take what you read below with a grain of salt and file it in the "excited plans" or "just talking" category.
So here's a quick recap of some of the discussions I've had with other members of the committee who will begin revision the Z490.1 EHS training standard. These discussions have happened (1) during our official "pre-meeting" meeting, in which we discussed the general timeline and method for making revisions; (2) in follow-up phones calls, and (3) during a webinar hosted by the ASSP's Training & Communications Practice Specialty in which Jeff Dalto and Dan Snyder (committee members) discussed the two standards and the upcoming revisions.
Considerations Related to Inclusion & Diversity in EHS Training
One conversation I had was with committee member Kahlilah Guyah. She's also a member of the ASSP's Diversity, Equity & Inclusion (DEI) Task Force so naturally, she's got an interest in issues related to inclusion and diversity. She told me one of her goals was to try to add considerations in the standard to increasing diversity and inclusion. Good idea!
If you'd like to learn a little more about this, check out our recent recorded discussion with Kahlilah Guyah, which largely focuses on EID and Safety Management but which includes a shorter segment in which we discuss her plans for this training standard re: diversity and inclusion.
The ADDIE Training Development Model
I wasn't involved in writing the current version of Z490.1 (I did help write Z490.2), but in reviewing Z490.1 one thing that's been obvious to me is that it is at least somewhat based on the common ADDIE training model (you can hear me discuss this in this recorded webinar on the Z490 EHS training standards).
In a recent discussion with Dan Snyder, he also pointed out the obvious and suggested he might be interested in restructuring the standard to make it more obvious that it's based on ADDIE (yes, the standard does include materials that emphasize analysis, design, development, implementation, and evaluation, but it's not always spelled out in such an obvious, stage-by-stage manner).
Integration the Z490 Standards with Other Standards
Another thing that Dan Snyder mentioned to me is that he wants to work to more closely align the Z490.1 EHS training standard with other standards related to safety and safety training.
One thing Dan talked about a lot was wanting to align different uses of the phrase "competent person."
Dan raised the issue, but for me it highlighted the need to more closely align the Z490 EHS Training standards with the ANSI/ASSP Standards on Risk Management (Z690) and Safety Management Systems (Z10).
An Emphasis on Human Performance Improvement (HPI) and Front-End Analysis
In yet another discussion, I talked with Chris Ross. another person who's working on the Z490.1 revision, about our mutual interest in human performance improvement, or HPI. And in particular, on the part of HPI that's known as "front-end analysis," which helps a performance improvement specialist determine what the problem is, what the cause of the problem is, and what the appropriate intervention is. For safety professionals, the ideas of system thinking, prevention through design, and the hierarchy of controls may ring a bell here.
Possible Alignment with International Instructional Design Competency Standards (IBSTPI)
The International Board of Standards for Training, Performance, and Instruction (IBSTPI) has a series of standards of instructional design competencies. Who knew? I did not until very recently. It's my intention to learn more about these instructional design standards (I've already set up a meeting with someone who helped to create them) to see how the ANSI/ASSP Z490 EHS Training Standards might be aligned with these international standards for instructional design.
Hope you enjoyed this little sneak-peek into the possible future of the Z490.1 EHS Training Standard.
Before you go, feel free to download our Safety Training Guide, below.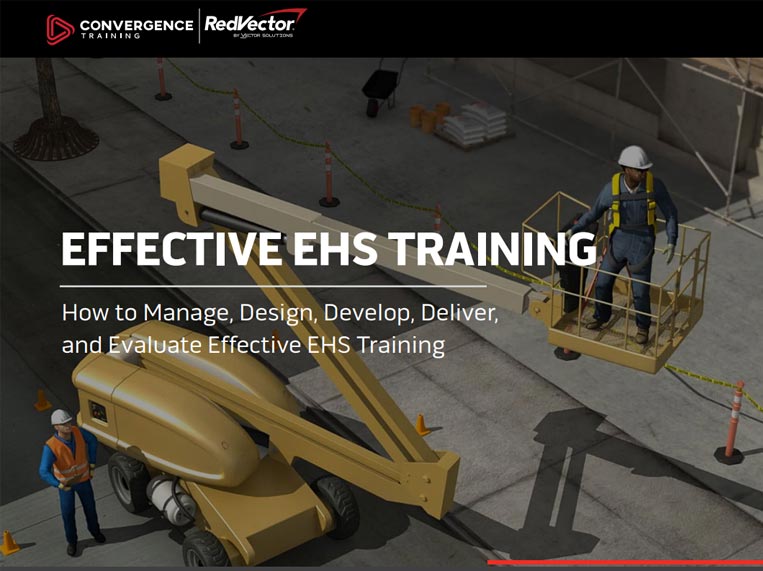 Effective EHS Training: A Step-by-Step Guide
Learn how to design, create, deliver, and evaluate effective EHS training by following these best practices with our free step-by-step guide.