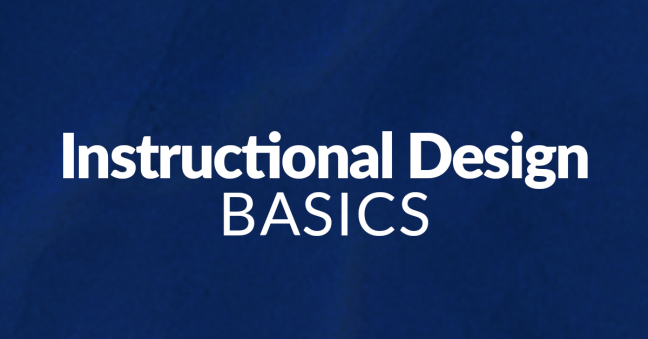 We're going to start this article assuming you know what a learning objective is. If you don't, check out our What Is a Learning Objective? article or this free downloadable guide to writing learning objectives first.
And now that we've got that covered, in this article we will present some reasons why you should use learning objectives when you create training materials.
10 Reasons to Use Learning Objectives When Creating Job Training Materials
Here are 10 good reasons to use learning objectives when you create training at work.
1. Keeps the employee's learning and performance needs at the center of your efforts
If there's a cardinal rule in developing training content, it's to keep the learner's needs front and center. Creating learning objectives, and using them throughout the training content development process, will help you do this. You can use your learning objectives, once written, to guide your efforts in creating learning assessments, learning content, learning activities, and learning evaluations.
2. Gives the learner a chance to know what he/she should be able to do after the training
The learning objectives at the beginning of your training material will tell the learner what content will be covered and what he or she will need to be able to do at the end of the training.
Note: I know there's a controversy about putting learning objectives at the front of every course, and I agree doing so can risk immediately boring your workers. I believe this is an open issue and suggest you go with your gut instinct on this. That said, as a learner I DO find value in knowing what I'm supposed to be learning in advance of the learning experience. As a result, I suggest putting the learning objectives where the learner CAN see they if they want but aren't forced to see them, or simply rephrasing them in a more conversational manner that lets the worker understand how they can apply the training later on the job.
3. Gives the learner a chance to self-assess during training
Given a set of learning objectives, the learner can assess his or her own mastery of them during training. Not only does this help the learner know where he or she stands, but "metacognitive" and reflective tasks like evaluating what you know are an aid to learning.
4. Helps you make sure that all necessary content is included
Having learning objectives gives you an easy way to make sure all the important stuff is covered in your training. Just check each objective to see if the training content covers it adequately.
5. Helps you make sure that unnecessary content is not included
Having learning objectives also makes it easy to find "bonus" material that shouldn't be included in your training. If it isn't necessary to teach the objective, give it the axe.
Remember that in learn, less is truly more. Put the lean into learning.
6. Helps you create the right assessment items
When you're creating your assessments, all you have to do is create assessments that cover each learning objective. Easy, huh?
For those not into instructional design wonky talk, an "assessment" is some kind of test or quiz, whether it's paper-based, an online quiz, or a performance demonstrated and evaluated in the field.
Read more about assessments for job training here.
7. Helps you organize (or "chunk") your training materials
During the training needs assessment and analysis phases, you will find the different tasks and sub-tasks that you must teach. You will then use these to create your learning objectives, and that will help you find the logical groups or "chunks" to organize your content into.
Click here to read more on chunking training materials.
8. Provides best way to evaluate the learner's performance
You should begin the process of creating training material by knowing what you want the learner to do when training is over. Creating learning objectives (and matching assessment items) is the best way to determine if the learner has met that goal.
Click here to read more about creating tests for training.
9. Provides the best way to evaluate the effectiveness of the learning materials
You'll also want to evaluate the effectiveness of your own training materials. If learners are completing your training materials but still can't do what you want them to do, you'll need to revise the materials.
Click here to read more about evaluating the effectiveness of training materials.
10. Helps you and others in training program determine which training materials to assign to which people
Having training materials with clear learning objectives makes it easy to know which materials to assign to which learners (based on the skills you want them to acquire).
Bonus Reason: Because Noted Evidence-Based Learning Researcher Dr. Patti Shank Says So
Check out our recorded discussion with Dr. Patti Shank on Using Learning Objectives for more on the importance of learning objectives for job trading and performance improvement.
Conclusion: Why You Should Use Learning Objectives for Training at Work–10 Solid Reasons
So there you have it–quite a few solid reasons for using learning objectives when you create your training materials. These reasons should help you see just how critical it is to use objectives, and how many different ways they help out.
Have all these reasons got ya thinking? If so, check out our next post in this series, which explains SMART learning objectives.
For a full, in-depth guide to everything you need to know about learning creating objectives, download our free guide below.
Or check any of our articles related to learning objectives:
Have a great day and feel free to download our free guide to learning objectives.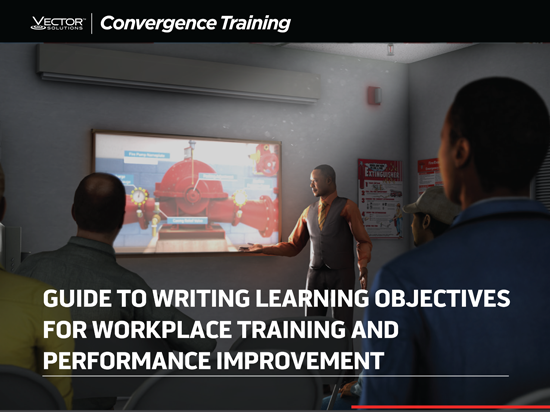 How to Write Learning Objectives
Get this free guide to learn all you need to know to write learning objectives, create better training, and help improve workplace performance.