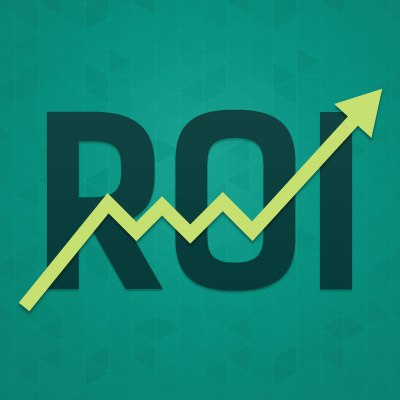 If you Google "Training and ROI," you'll get lots of hits. About 50,100,000 in my case this morning.
And there's a good reason for that: people want to know if the investment in workforce training is worth the cost. And they often have to justify the cost of that to their bosses.
But let's take a step back. Instead of trying to set a specific dollar figure on the value of an job training, let's consider some ways that training programs, including training programs delivered through a learning management system (LMS), can affect your bottom line by increasing production and efficiency and/or by cutting waste and costs.
All of these examples are drawn directly from discussions with new customers after they purchased an LMS and/or workforce training materials from Convergence Training.
Some Real-Life Examples of Job Training Providing Positive ROI
Here are just a few real-life examples of our customers experiencing positive ROI from their investments in job training. This includes investments in training time, training creation, training assessment, and partnering with us for a learning management system (LMS), off-the-shelf online workforce training materials, and/or custom training materials.
Increased Efficiency and Production Totals by Closing Training and Skill Gaps
We recently worked together with the training manager of a paper mill in the southeastern United States. He came to us after investigating his work force and finding some disheartening facts. One of those was stunning—his typical production worker had only been trained on 20% of his or her work responsibilities. He knew that getting an LMS was going to be critical in closing that gap. He chose the Convergence Enterprise LMS for many reasons, including the fact that he could buy titles from our online training libraries but also create his own materials and then import them into the LMS. He is now actively closing that 80% training gap, and production numbers at his mill are trending up as a result.
Decreasing the Training Life Cycle As Baby Boomers Retire
The training manager of a paper mill in the northeastern United States recently came to an alarming realization: a large percentage of his aging, experienced, and highly trained workforce would be retiring within the next ten years, but there were currently nowhere near enough young employees to take their place. And to make that even more problematic, his research showed that it typically took 30 years to train a new employee to fill the high-level machine operator jobs that would be vacated in only 10 years. We've heard from other customers that this situation is not unusual.
Stuck between the proverbial rock and a hard place, the training manager knew he couldn't continue with the status quo. He had to think outside the box, and so he approached us about the Enterprise LMS. He liked that the LMS provided him with an organized, efficient way to make sure everyone was receiving the type of training they needed, and that it automatically changed the training assigned to a worker as he or she advanced from job to job through a line of progression. And, he liked that he could easily import his existing training materials into our LMS while supplementing those with retail training materials from Convergence Training.
Decreasing Costs of Injuries and Illnesses Due to Better Safety and Operations Training
There are LOTS of reasons to make sure people get their proper safety training. The first and most important is that nobody wants to see anyone get hurt. No job is worth getting hurt or killed for—it's something you hear all the time, but it's more than just lip service. It's true.
But companies have financial motives to provide safety training too. When a worker gets hurt, sick, or even killed on the job, it's expensive. You've got to take time out to ensure the safety of that worker; you may have to train a replacement; you may have to reassign the sick or injured worker to a new, less-critical position.
For example, a recent LMS customer explained to me that an employee had suffered a back injury while lifting materials improperly from a conveyor (even though there was a mechanical lift for that purpose). In one year, direct costs associated with that injury had totaled $200,000, and the company had to reassign the worker to a position they created solely to keep that person employed.
Decreasing Costs of Downtime and Machine Damage Due to Improved Operations Knowledge and Capacity
Downtime is expensive. Very expensive. And a properly trained workforce can help you decrease that downtime dramatically.
For example, a few years back we worked with the training managers of a tissue converting plant in the northeast. The facility was brand new and sparkling clean. The machines and equipment were cutting edge and state-of-the-art. No expense had been spared. And the workforce was newly hired, excited about their new jobs, and eager to perform.
They had been in operation for a while when we arrived. When they got there, we quickly learned that they were not yet operating at even 50% capacity. Their trainers explained that they were trying to provide training to everyone, but face-to-face training was time-consuming for them, and workers often took a long time to read and understand written training materials.
Enter the Convergence LMS (along with our retail training courses and custom courses we made for their production processes). The training managers were ecstatic—they now had training options other than instructor-led training, paper-based text documents, and VHS cassettes. They were able to deliver a lot of training via the computer, meaning they could strategically use instructor-led training when it was most helpful. CBT training with audio and visuals increased comprehension when compared to written training materials. And so on. Production efficiency increased rapidly after that.
Decreasing Compliance Costs—Fines and Penalties–With Better Compliance and Safety Training
You should provide compliance training to your workers for the right reasons: because it makes them safer and because it's the law.
But along with those carrots, there's a stick: penalties and fines. And these can be costly. A quick scan of OSHA's website shows these penalties in their "Recent Significant and/or Egregious Cases" listings: $758,000; $1,013,000; $463,000; $917,000; $1,200,000; $360,000; $307,000; $550,000; $729,000; $378,000; $563,000; $1,200,000; $157,000; and $1,900,000. All those fines were levied in 2011 or 2012. That money could have bought an awful lot of LMSs and computer-based training courses!
And at least one company got placed on OSHA's Severe Violator Enforcement Program, "which mandates targeted follow-up inspections to ensure compliance with the law." You can only imagine that's not fun.
Cutting Product Damage and Waste and Increasing Efficiency through Better Operations, Procedures, Inspections, and Maintenance
Finally, a customer came to us recently and explained that his company was losing $600,000 every year as a result of improper machine inspection, maintenance, and repair. Here's the example he gave us: He was consistently losing sellable product—rolls of paper, in his case—because there was oil spilled all over the rolls. After investigating, he found the machine the oil was leaking from. And after further investigation, he found that the oil was leaking because a temperature setting had been set too high, increasing the viscosity of the oil and leading to the leak.
While not all LMSs have this ability, the Convergence Enterprise LMS can be paired with a mobile device that workers can take into the field, turning your training library into a multi-purpose reference library. Our customer has now begun using the Enterprise LMS and Convergence Mobile, allowing his maintenance staff to quickly access SOPs, troubleshooting guides, manuals, and more with the click of a button. This means they can instantly check to find what the temperature of a given machine should be, for example, and thereby reduce product damage. (There's even a way to assign a checklist electronically to ensure all settings have been set properly.)
Conclusion: Training Can Provide ROI
There you have it. At least six ways a training program can directly improve your bottom line by cutting production costs, increasing production efficiency and revenue, reducing product damage and waste, reducing costs associated with injuries and illnesses, and avoiding fines and penalties. And that doesn't even take into account some other things you may have thought about—such as reducing the amount of travel expenses and overtime payment that often accompanies instructor-led training (which we'll cover in a separate blog post later).
For more information about training and ROI, check out the following articles:
And before you leave, why not download our free guide to effective manufacturing training, below?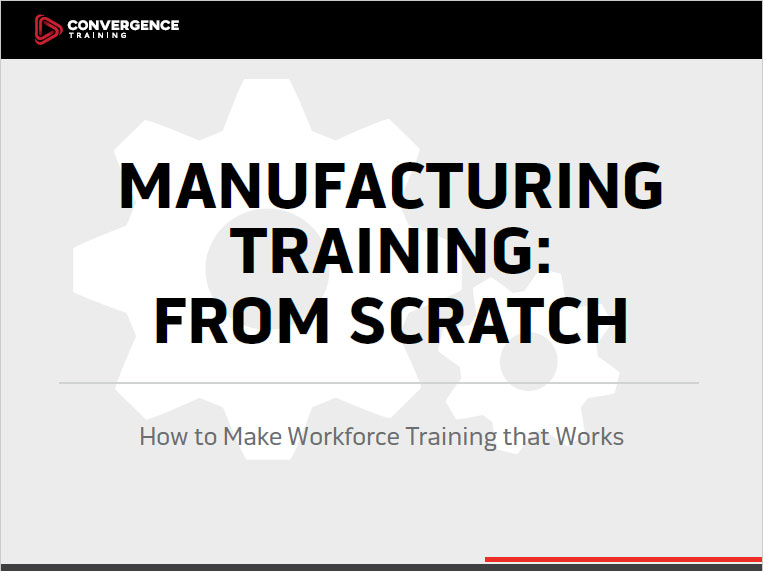 Manufacturing Training from Scratch: A Guide
Create a more effective manufacturing training program by following these best practices with our free step-by-step guide.