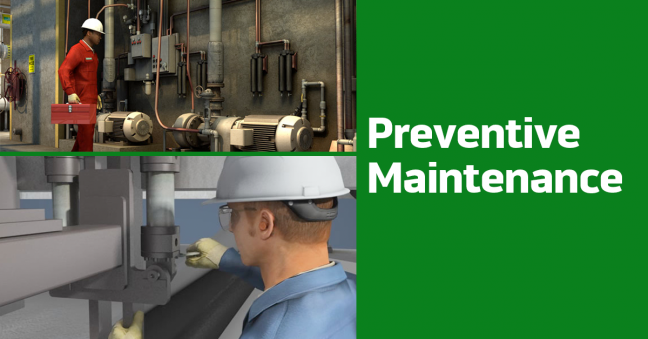 Continuing our recent string of articles on maintenance (see previous articles on electrical maintenance, mechanical maintenance, and facilities maintenance), and timed to coincide with the addition of many new courses in our industrial maintenance and facilities maintenance online training libraries, this article will introduce you to some basic concepts of preventive maintenance.
In addition to this introduction to preventive maintenance, you might also find interesting our Benefits of Preventive Maintenance article.
To learn more about this, please read the article below.
Enjoy and let us know if you have any questions.
A Definition of Preventive Maintenance
A simple definition of preventive maintenance is a maintenance program and/or maintenance activities intended to eliminate or reduce the use of corrective maintenance or breakdowns.
What Preventive Maintenance Includes
Preventive maintenance programs include the following aspects:
Operator care, including cleaning, inspections, and adjustments to keep equipment operating at full potential
Lubrication programs
Leveling and alignment of machines and assets
Calibration and adjustments
Inspections intended to become aware of conditions before they become a serious problem
One key element to preventive maintenance is scheduled, fixed maintenance conducted at intervals, with preventive tasks performed at different intervals–daily, weekly, monthly, quarterly, etc. Intervals may also not be time-based but instead based on things like hours of use, miles, etc.
Some Benefits of Preventive Maintenance
Preventive maintenance programs, probably somewhat obviously, will lead to a reduction of machine breakdowns, unplanned corrective maintenance, and downtime. All of which increases productivity and decreases costs.
Additionally, improved maintenance through the use of preventive maintenance leads to better quality and safety.
For an even deeper-dive consideration, check out our Benefits of Preventive Maintenance article.
And don't forget to download our free Guide to Manufacturing Training, below, before you go!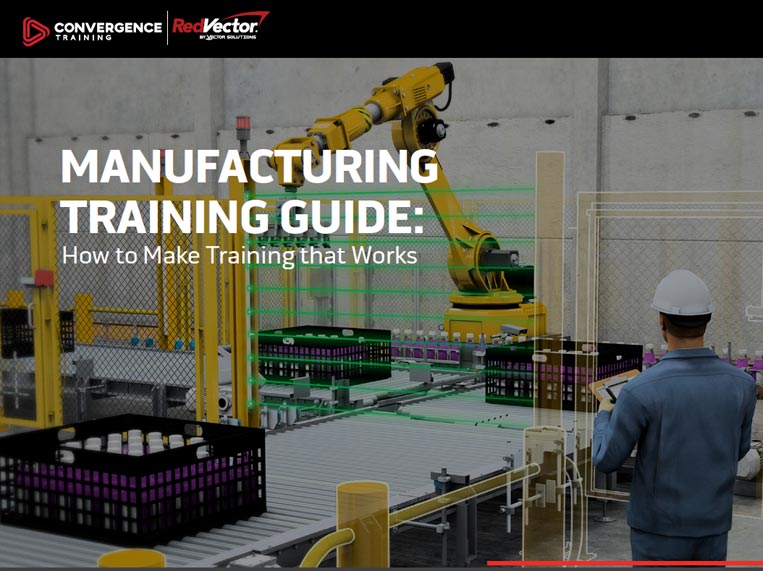 Manufacturing Training from Scratch: A Guide
Create a more effective manufacturing training program by following these best practices with our free step-by-step guide.