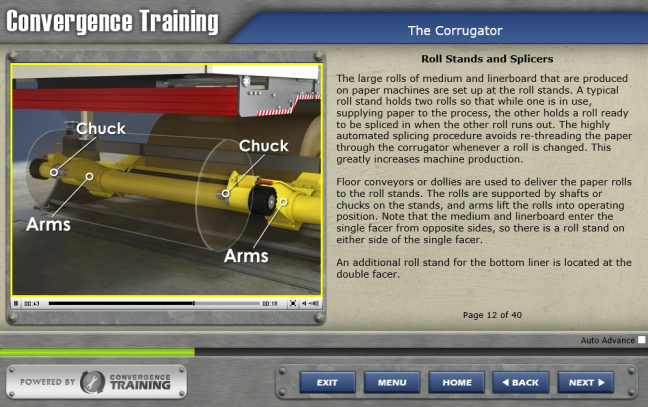 eLearning allows you to access training material online rather than in a traditional classroom setting. This makes eLearning more convenient because you can complete the courses when you desire, on your schedule.
While eLearning courses can have videos embedded in them, eLearning  is much more interactive than simply watching a video. eLearning presents material in a multimedia format, so you are more likely to remember it. Some of the tactics used to present material include practice questions, feedback to answers, and scored tests.
eLearning allows your employees to learn more about topics relating to their careers. Completing eLearning courses ensures that your employees are well informed so they can be more efficient, productive, and safer at work.
Four Different eLearning Standards:
Here's a look at four eLearning standards for you; it should help you get a better idea of some eLearning basics for workforce training.
AICC stands for Aviation Industry CBT Committee, an international non-profit association of technology professionals. Courses that are AICC-compliant follow the regulations of at least one of the nine AICC guidelines. Although many of the courses that correspond to this standard are courses for the aviation industry, the course does not have to be for the aviation industry to follow this technical standard.
SCORM 1.2 is an acronym for "Sharable Content Object Reference Model." It is a set of rules that allows learning management systems (LMS) and eLearning modules to work together. If both the eLearning course and the LMS is SCORM-compliant, SCORM allows the e-learning course to function properly.
See our What Is SCORM? article for more about this.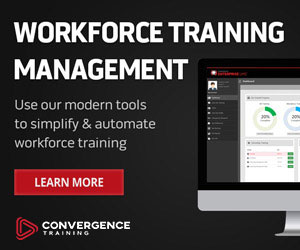 SCORM 2004 is similar to SCORM 1.2, but it has improvements in status separation, read-write interactions, and sequencing. Status separation shows the instructor the student's lesson status, whether they have passed, failed, completed, incomplete, browsed, or not attempted the lesson. However, SCORM 2004 does not let the instructor know the specifics of where the student was in the lesson. For instance, it would not tell the instructor if the student completed the lesson but failed the final quiz. Furthermore, SCORM 1.2 has write-only interaction data. In contrast, SCORM 2004 lets you also read data that you previously wrote. In addition, the sequencing in SCORM 2004 allows the author to have more control over the content.
Experience API/xAPI (Tin Can) is often referred to as the "next generation SCORM." It is more flexible than SCORM because it can be used on any internet enabled device and can record learning activities of users offline. Experience API collects user information on mobile learning, simulations, virtual worlds, serious games, real-world activities, experiential learning, social learning, offline learning, and collaborative learning. By using Experience API's simple vocabulary, different systems can communicate and share information about these activities.
The best way to understand eLearning is to take a course yourself. Convergence Training improves training efficiency while reducing the cost your training program. We offer a variety of eLearning courses ranging on subjects from health and safety to pulping. View our extensive course catalog and discover the right eLearning course for you. With so many options, your most difficult task will be deciding which course you want to take first.
If you're curious for more information, check out our list of  online workforce training courses, available in eLearning format and also as videos.
And because eLearning courses are designed to work with a learning management system (LMS), we've included a free guide for you about LMSs as well.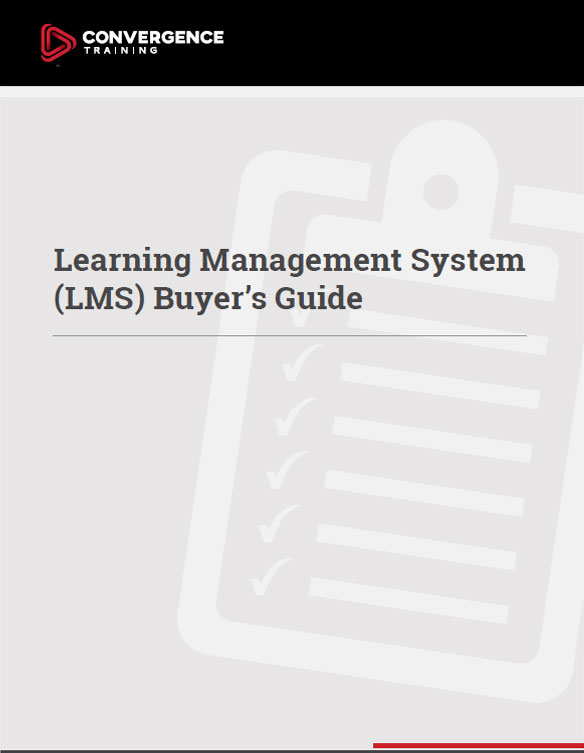 Learning Management System (LMS) Buyer's Guide
Learn what you need to know BEFORE you begin your search and get a free checklist to guide you, too.