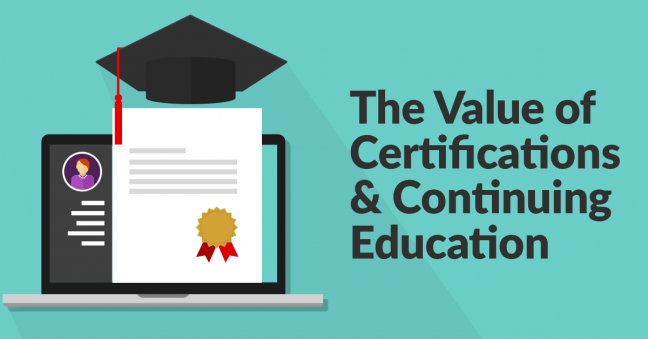 You might know Convergence Training as primarily a job-training company because we create a lot of training that's often assigned at workplaces or otherwise made available to employees to complete to build skills, improve safety, be compliant with training requirements from agencies like MSHA or OSHA, and more.
But we're also a part of the Vector Solutions family, and our sister company RedVector has strong offerings in what you might think of as continuing education, helping people prepare for professional certifications by certifying bodies or completing required training to maintain professional licenses.
In this article, we thought we'd tell you a little more about the continuing education offerings from our partners at RedVector (which are available to Convergence Training customers, just as our training is available to their customers).
Read on to learn more.
Continuing Education & Learning Management Solutions for the AEC Sector
Continuing education is a requirement for license renewal for most professionals in the architectural, engineering and construction (AEC) sector. Businesses and professionals should understand these requirements and have a centralized recordkeeping method or learning management system to track, store and report all necessary completion documents to professional organizations, states, boards and other governing bodies (yes, the RedVector LMS does this0.
Many states require engineering professionals, for instance, to spend 15 hours or more annually, or 30 hours or more biennially, on CE. Some states like New York mandate that a portion of continuing education be taken in a live format, such as live webcasts or in-person classroom sessions. Other states and bodies require that training be taken on specific topics. For example, education on subjects including ethics, laws and rules, Americans with Disabilities Act (ADA) and building codes are often mandated by states for licensed engineers and architects.
States will usually request continuing education reporting in one of two ways:
Certificates: In this case, you gather official certificates that verify your completion of CE programs over the course of the year. By submitting these certificates to the state, you provide proof that you have met requirements. This means that you must gather proper certificates as you complete courses and store them throughout the year. That's why tracking and record keeping a critical part of the license renewal and compliance process.
Attestation: Instead of requiring the submission of completion certificates, some states allow AEC professionals to sign an attestation that they have completed necessary trainings and complied with state standards. While attestation may be easier on the surface, states will perform random audits of AEC professionals who sign off on attestations, meaning they risk failing if they cannot provide the proper documentation. Again, here's where recordkeeping proves crucial.
In general, the consequences of a failed CE audit include a fine for the licensee who failed to comply, a mandate that the licensee submit proof of CE work (usually with a deadline for submission within a period between a week and 30 days from the time of the audit), the removal of one's license until CE is completed or some combination of all three.
Most states mandate that CE certifications are maintained for at least three years. As noted above, professionals often only have a short window to respond to an audit, so documents must be kept organized and in good condition. By selecting a sound learning management system (LMS), you can centralize recordkeeping and ensure that you or your company is prepared for an audit.
RedVector offers accredited continuing education courses and a learning management system that automatically reports CE completions to the boards and states that require it. The RedVector LMS also allow professionals to search for continuing education by license requirements, so that they know they're taking courses that have been approved for their specific license renewal.
Exam Preparation and Training
As for initial certification preparation, RedVector and Convergence Training offer accredited training and prep courses for professionals seeking the following credentials:
Project Manager Professional (PMI-PMP)
Agile Certified Practitioner (PMI-ACP)
Certified Ethical Hacker (CEH) V10
Certified Information Systems Security Professional (CISSP) 8th Edition
CompTIA Advanced Security Practitioner (CAS-003)
CompTIA Cybersecurity Analyst (CySA+)
CompTIA PenTest+ (PT0-001)
CompTIA Security+ SY0-501
CompTIA Security+ SY0-601
(Speaking of, be sure to catch our live September webinar on IT & Cybersecurity certification prep and our upcoming October webinar on Project Management certification prep).
We're excited to be partners with RedVector for a lot of reasons, and that includes their strong core of continuing education courses. Obviously, the RedVector continuing education online training offerings are helpful to individuals looking to develop skills, get a certification, and/or stay licensed, but they're also useful for companies or organizations who want to help their employees achieve certification or stay licensed. That's always been true for the companies that RedVector works with (which largely tend to be in the Architecture, Engineering, and Construction industry–also known as AEC) but it's also true for the companies that Convergence Training works with, which are primarily in the industrial/manufacturing sector of the economy.
Before you go, feel free to dowload our "Intro to Agile" infographic, which we created to help people people excited for our Agile certification prep courses. And let us know if you have any questions about any of this!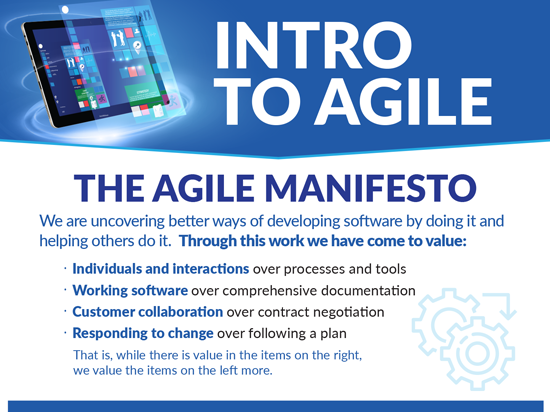 Intro to Agile Project Management Infographic
Download this infographic about agile agile project management, including the Agile Manifesto, 4 Agile Principles, and 12 Agile Values. And check out us for online project management continuing education and certification examination prep courses.