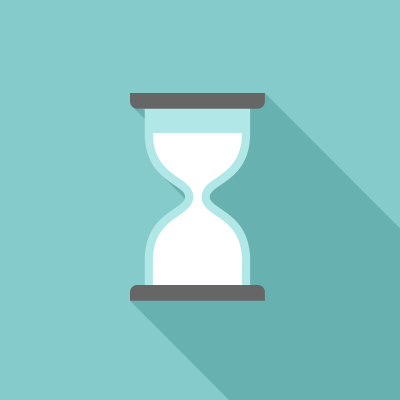 Almost every safety manager, or EHS manager, that I've spoken to is a busy person who's juggling many balls and wearing many hats.
If you're a safety or EHS manager, and you're not swamped, great for you! Consider keeping your job. 🙂
But if you ARE swamped, it's reasonable to think about how you can use your time more efficiently. I sound like Captain Obvious, no? And one of the ways you can do that is to make more efficient use of the time that you use to lead instructor-led training in a classroom-like setting or field-based training to workers on the job.
In this article, we'll look at how you can use online safety training tools to help you use that face-to-face training time more efficiently and effectively.
The Limited Time of a Safety Manager
In the old 1970's move Smokey and the Bandit, our heroes had "a long way to go and a short time to get there."
It's kind of like that for safety managers too, except they've got a lot of things to do and a short time to do 'em.
You've goto to do JHAs. You've go to do safety audits and daily safety observations. You've got to attend to machine guarding. You've got to fill out paperwork. And you've got to manage all of the safety training at your site. I could go on, but why? You know your job better than I do, after all.
So let me instead give you some tips on how to use online safety training to use your time more efficiently.
We'll focus on ways you can use online training so that you can also use the time you've set aside for face-to-face training (including classroom-style training, safety meetings, and field-based training) where it can give you the most bang for the buck.
Use Online Safety Training for Topics When Face-to-Face Training Isn't Necessary
Sometimes an online training course can train workers just as effectively as a face-to-face training session. Or even better, because of the sophisticated visuals the course can include.
As a result, it can help to identify those cases and use online training for cases. You can then use different forms of instructor-led training for other topics where it's more helpful, like when you need to provide detailed feedback and facilitate hands-on practice.
For example, an online safety training course for electrical safety general awareness might be all you need to raise awareness of electrical hazards.
Use Online Safety Training When You'd Have to Deliver the Same Training to Members of Multiple Shifts or Workers at Multiple Locations
You'd probably agree it's not the best use of your time to deliver safety training to the workers of one shift, then to deliver that same training to the workers of another shift, and then to deliver that same training yet again to the workers of yet another shift.
And even if you're not personally delivering the same training to the workers of each shift, it's not a good use of time to lead the training for one shift and then prepare other people to lead the training for other shifts.
The same logic applies if you're delivering the same training again and again to workers are multiple locations.
Why not use online training to help with this–such as this Conveyor Safety online course? You can be sure every employee, on every shift, is getting the same, consistent safety message.

Use Online Safety Training To Deliver Training to Remote Workers
Many companies have workers who work at distant, remote locations.
In some cases, the safety manager spends a deal of time arranging for the workers to come in to the "home office" for safety training. In other cases, the safety manager may use up his or her own valuable time traveling to the remote worksite(s).
Online safety training, which remote employees can access from a computer or even a mobile device like a tablet or phone, can reduce a lot of the time spent on travel issues that are associated with remote workers. This Ergonomics for an Industrial Environment online health & safety course is a good example of something that's easy to deliver online to distant workers.
Use Online Safety Training to Introduce Information and then Follow Up With Instructor-led Training
You'll find that for some training needs, some form of face-to-face time with the employees receiving training is essential.
That may be because you need to give feedback, or to answer questions, or to demonstrate techniques, or evaluate their skills. Or for other reasons.
But even in these cases, you may find it more efficient to allow the workers to view an online safety training course on their own, and then bring them all together for a shorter, more-focused, more productive session of face-to-face training.
For example, training on Warehouse and Loading Dock Safety may be something that makes good use of this blended learning method.
Use Online Safety Training to Reduce Clerical Work and Time Spent on Training Records
When people think of "online safety training," they tend to think solely of the kind of online safety training courses that we've shown in the examples above.
However, another aspect of online safety training is the online system used to administer the training. That includes training that can be delivered and completed online, but it ALSO includes administering face-to-face training, including instructor-led, field-based, safety meetings, and similar types of training.
These systems, known as learning management systems or LMSs, can save you tons of time by helping you administer all of your safety training. But what do we mean by "administer?" Well:
Assign
Notify employees of assignment
Manage due dates and expiration dates (for recurrent training)
Create and store completion records
Run reports
And more
If you get an online safety training system to help you save time with all of these clerical administrative tasks, that will also save you more time for instructor-led training where it's needed.
The short video below explains that in more detail.
Conclusion: Online Safety Training Can Save Safety Trainers Valuable Time
Your time as a safety manager is limited. And within that limited time, the amount of time that you can dedicate to face-to-face safety training is even more limited.
Why not use online safety training courses, and other online safety training administrative tools such as an LMS, to help you put that limited time to its best use?
To help on your search, feel free to download our free Online Safety Training Buyer's Guide and Checklist, below.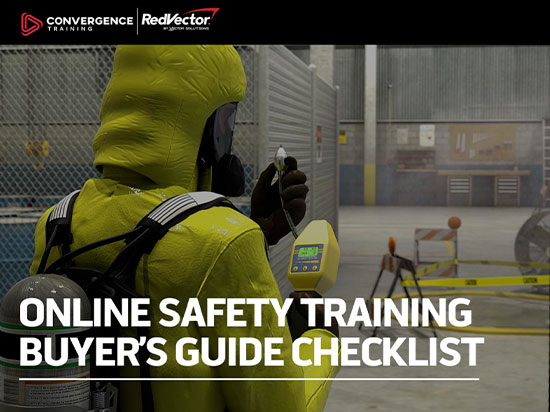 Online Safety Training Buyer's Guide Checklist
Learn how to evaluate different online safety training solutions to find one that best fits your company's needs with our FREE informative guide and checklist.