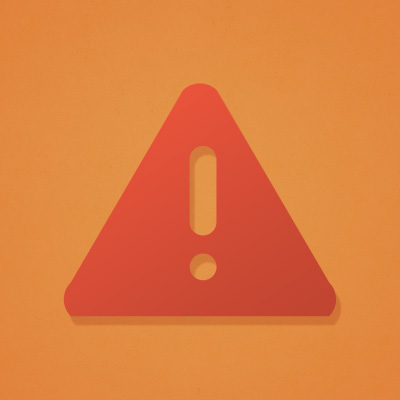 We all want a safer workplace, but we're not always sure how to get there.
Fortunately, there are lots of good ideas and lots of places to find them. You can do worse than checking out OSHA, NIOSH, and MSHA, for example. There are professional safety organizations, such as the National Safety Council (NSC) and the American Society of Safety Engineers (ASSE). And there are plenty of good EHS journals, including EHS Today, Occupational Health & Safety, and Industrial Safety and Hygiene News.
In this article, we're going to consolidate a few topics we've written about in earlier posts, presenting twelve solid tools you can use to make your workplace safer. (Note: This article began with 12 tools/tips, but we've been adding to it and we think we're up to 14 now–enjoy the extra bonus tips and let us know your own, too).

Tools for a Safer Workplace
Using any or all of the tools and techniques listed below should help improve safety at your workplace.
Safety and Health Management Program
OSHA recommends companies develop a safety and health management program to manage all aspects of health and safety at the workplace. This includes building a safety culture, identifying hazards, controlling hazards, training, and more.
We've got some articles related to safety and health management for you here:
Different Safety and Health Management Standards & Guidelines

Health and Safety Management Systems: 5 Steps to a Safer Workplace

Safety Management Best Practices Based on OSHA's New Guideline
Risk Management Program
Safety experts more and more are focused on using risk management to reduce risks instead of simply focusing on compliance or incident rates. A robust risk management program will help you identify, analyze, and assess safety risks at work. After the risks are assessed, taking into consideration their likeliness of occurring and the severity if they did occur, you can then prioritize them for risk control.
Click to read more about risk management and safety, including key terms and ideas and methods.
Job Hazard Analysis
A job hazard analysis (JHA) is a great way to find the specific hazards associated with a particular job and then brainstorm methods to control them. The JHA should be one of the foundations of your safety program, and it's a good opportunity to get employees involved in safety as well. Plus, they should find it meaningful, because it's a chance to directly influence their own safety.
Click to read a full article about the JHA.

Click to download a free guide for performing the JHA.
Hierarchy of Controls
Once a hazard has been identified at the workplace, you can use the hierarchy of controls to consider different methods to control that hazard. The hierarchy of controls provides a formulaic method for considering potential controls: first elimination and/or substitution, then engineering controls, work practice controls, other administrative controls, and finally PPE. In some cases, you'll find that more than one type of control is necessary (for example, you may use an engineering control and PPE).
Remember that PPE is always a last resort; always try to control hazards with the other control methods first.
Click to read more about the hierarchy of controls.

Click to watch or download a free e-learning course about the hierarchy of controls.
ANSI Z490.1–the National Standard for Effective EHS Training
EHS training is not easy to pull together. There are many aspects and responsibilities, and it's hard for one person (or department) to be on top of it all.
Having a formulaic method, and a guide that lists best practices, is a great way to up your EHS training game.
That's where ANSI Z490.1, the national standard for effective EHS training, comes in. If you're not familiar with ANSI Z490.1, you should definitely check it out.
Click to download our free Guide to Effective EHS Training, which is kind of like a companion piece/interpretive guide to ANSI Z490.1
Leading and Lagging Safety Indicators
You can track leading and lagging indicators of safety at your workplace.
A leading safety indicator is something that occurs before a safety incident might happen (or ideally prevents it from happening). Leading safety indicators include safety training and housekeeping.
A lagging safety indicator is something that happens after a safety incident happens. Lagging safety indicators include things like incident reports and workman's comp claims.
Organizations are increasingly adding a focus on leading indicators for safety measurement. Tracking your leading safety indicators gives you a chance to anticipate safety problems and correct them before they occur. In some cases, companies track only lagging but not leading indicators, losing a potential opportunity to create a safer work place.
Click to read more about leading and lagging safety indicators, or click to read our more detailed article on leading EHS indicators.
Learning Management Systems (LMS)
A learning management system (LMS) is a software application for safety training management and administration. An LMS lets you import, create, assign, deliver, track, and report on training–safety training and other kinds of training.
Using an LMS will make your safety training more comprehensive and efficient. You'll significantly increase your chances of making sure everyone's received their necessary safety training. In particular, an LMS helps with workers on various shifts, workers with changing schedules, and workers in multiple sites.
Check out this quick overview video that explains what an LMS is.
A common misconception is that LMSs can only be used with e-learning courses. But that's not true. You can use an LMS to assign and track many kinds of training, including instructor-led training, safety meetings, on-the-job training, written training materials, and more.
Safety e-Learning Courses and a Blended Learning Safety Training Solution
e-Learning courses can be an important part of your safety training solution.
We recommend using e-learning courses as part of a blended learning solution that uses training of several different types–e-learning, instructor-led, employee-led, on-the-job training, shadowing/mentoring/following, task-based training, written materials, and more. Doing this allows you to maximize the effectiveness of your training.
Check out our sample overview video below.
e-Learning Authoring Tools
You can buy EHS e-learning courses off the shelf or have them made for you, but you can also make your own.
An e-learning authoring tool is a software application that makes it pretty easy to make your own e-learning courses. You can then include your own policies and/or videos and photos of your own site and even add your own audio narration and self-created testes.
Many of these e-learning authoring tools are designed so you can start with an existing PowerPoint, making it easy to gear up quickly using existing safety training materials you already have.
Click to read an article (and see pictures) that walks you step-by-step through the basic process of beginning with a PowerPoint and creating your own e-learning course (on crane hand signals, in this case).

Click to watch and listen to the same information in a recorded webinar.
Peer Networking with Other Safety/EHS Professionals
One of the best "tools" you can use is to learn from your professionals EHS/Safety peers. You can do this by joining professional organizations, such as the National Safety Council, American Society of Safety Engineers, or the Board of Certified Safety Professionals.
And you can also do this online, such as in safety and EHS groups on LinkedIn. We recently asked safety managers in a LinkedIn EHS group for their tips on effective safety training. Read their replies below.
Lean Manufacturing Principles, Including 5S
Many people hear the words "lean manufacturing" and think exclusively of production and efficiency. Of course, lean manufacturing is about that, but lean can also significantly improve safety at your workplace. Having a more efficient, waste-free, organized workplace with standardized work processes inevitably leads to fewer safety incidents.
This point is obvious when it comes to the well-known lean 5S technique, but it's also true for kaizen, kaizen events, and more.
If you haven't given much thought to the intersections between lean and safety, now's a good time to do so.
Click to read about 5s/6s-safety.
Click to read about using lean techniques for a safer workplace.
You may also find the sample of this 5S e-learning course interesting.
(Click to learn more about that 5S e-learning course.)
Instructional Design
Safety professionals are often involved in safety and/or EHS training efforts. But, they may not have had the opportunity to fully study instructional design (ID), the professional field dedicated to effective training methods.
It's great to be a training expert, and there are lots of them you can refer to for help. But even if you're not an expert yourself, learning some of the basics will really improve your safety training.
Consider following a blog or two or joining an organization that addresses some of these ID issues.
Employees
Employees often know more about work processes, workplace hazards, and safety than anyone, including safety management.
It's a cliche, but don't forget it. Remember to include your employees in the safety program and you'll see a better safety culture as a result.
Click to read about Safety Differently, which has a strong emphasis on the importance of employees for safety. 
Humor
Finally, a little reminder–humor can be an effective aid during safety training and on the job as well.
For example, appreciate the use of humor on Delta Airlines' pre-flight safety video.
Along those lines, we offer the following collection of humorous safety-related posts. We hope you enjoy them and maybe even forward a few on to safety peers via email.
What about you? Have any good safety humor for us? You can share it below in the comments section (keep it clean and SFW, though…but you knew that, right?) After all, some days it seems humor's all we can fall back on.
Conclusion: What Tools Do You Use for a Safer Workplace?
You may already know of or be using everything we listed above. Or maybe not. If the article gave you an idea or two, that's great.
Of course, you've probably got some tips to add as well. What do you find helps make a safer workplace? Let us know in the discussion section below.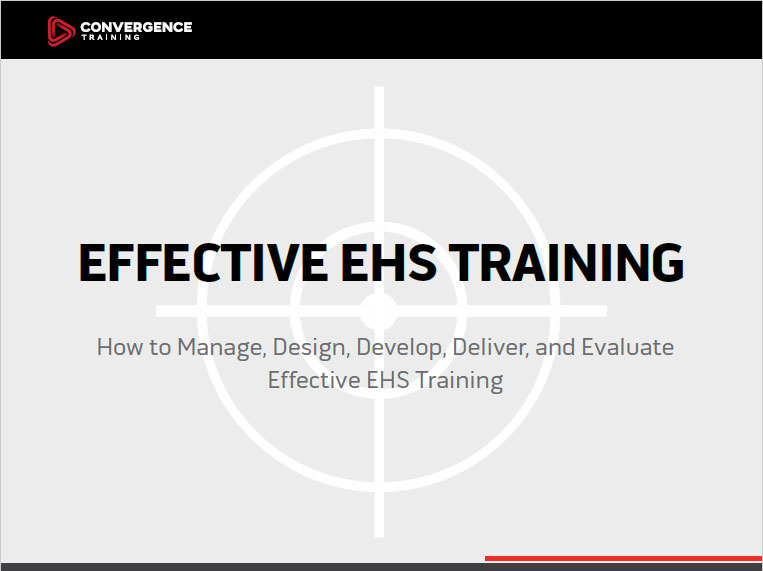 Effective EHS Training: A Step-by-Step Guide
Learn how to design, create, deliver, and evaluate effective EHS training by following these best practices with our free step-by-step guide.