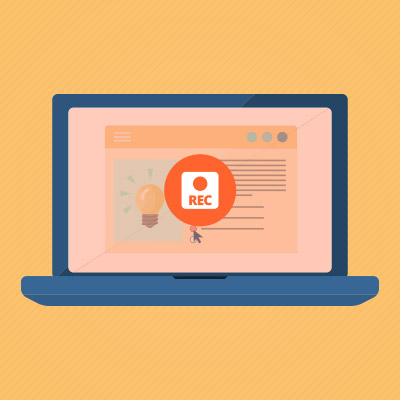 Computer software systems are all around us, and we use them a lot.
We use them a lot in our personal lives. For example, Facebook lets us catch up with friends and family. Google lets us find information we need. We watch movies online and we listen to music online. We even go online to do our banking, pay our bills, or shop.
The same is true at work. You're reading this on a web browser now, obviously. And I wrote it using a blogging platform called WordPress. And if you're anything like me, today you'll be using a lot more software, too: Microsoft Office, Excel, and Word, plus maybe PowerPoint depending on how the day goes. I'll probably be using some image editing software and custom software for logging my time at work, too. Maybe you'll be doing stuff like that as well.
But it's not just you and me. It's all of the people that I work with, and probably all the people you work with, too. And because software is so common at work, it's important to be able to teach new workers how to use software. Plus you've got to train existing employees how to use new software when it's introduced at work.
And all that software training can burn up a lot of time–yours and theirs–if you do it inefficiently.
But fortunately, there's a group of products that have the ability to record your computer screen and make little "how-to" videos for software training.  These tools can be very helpful, they can save you a lot of time and money on software training, and they can be used to teach employees software applications more quickly and effectively. So what's not to like about that?
In this article, we'll tell you more about these screen recording software applications. Please note that Convergence Training makes none of these products, has no business relationship with any of their makers, and doesn't endorse any one product. We're just saying that as a group, they're a handy product type that can make your life easier at work.
Training Workers to Use Software at Work
Workers often have to use software program at work.
In some cases, if you're lucky, new employees know how to use the software systems when you hire them, or they learn how on their own. For example, in many cases, job applicants already have the Microsoft Office suite (Outlook, Word, Excel) down. Although that's not always true, and it's less common for people applying for a manufacturing job than it is for people applying for an office job.
But there are other software systems that it's less likely people will know. Your CRM or your ERP, for example. Or the computers that workers use to monitor and control machines on the production floor. Or any number of smaller things, including custom software systems you've had made in-house, such as your time tracking software.
By way of an example, the image below shows the WordPress software that I used to write the blog post you're reading right now–and that I had to learn after I was hired.
(Side note–pretty META, huh?)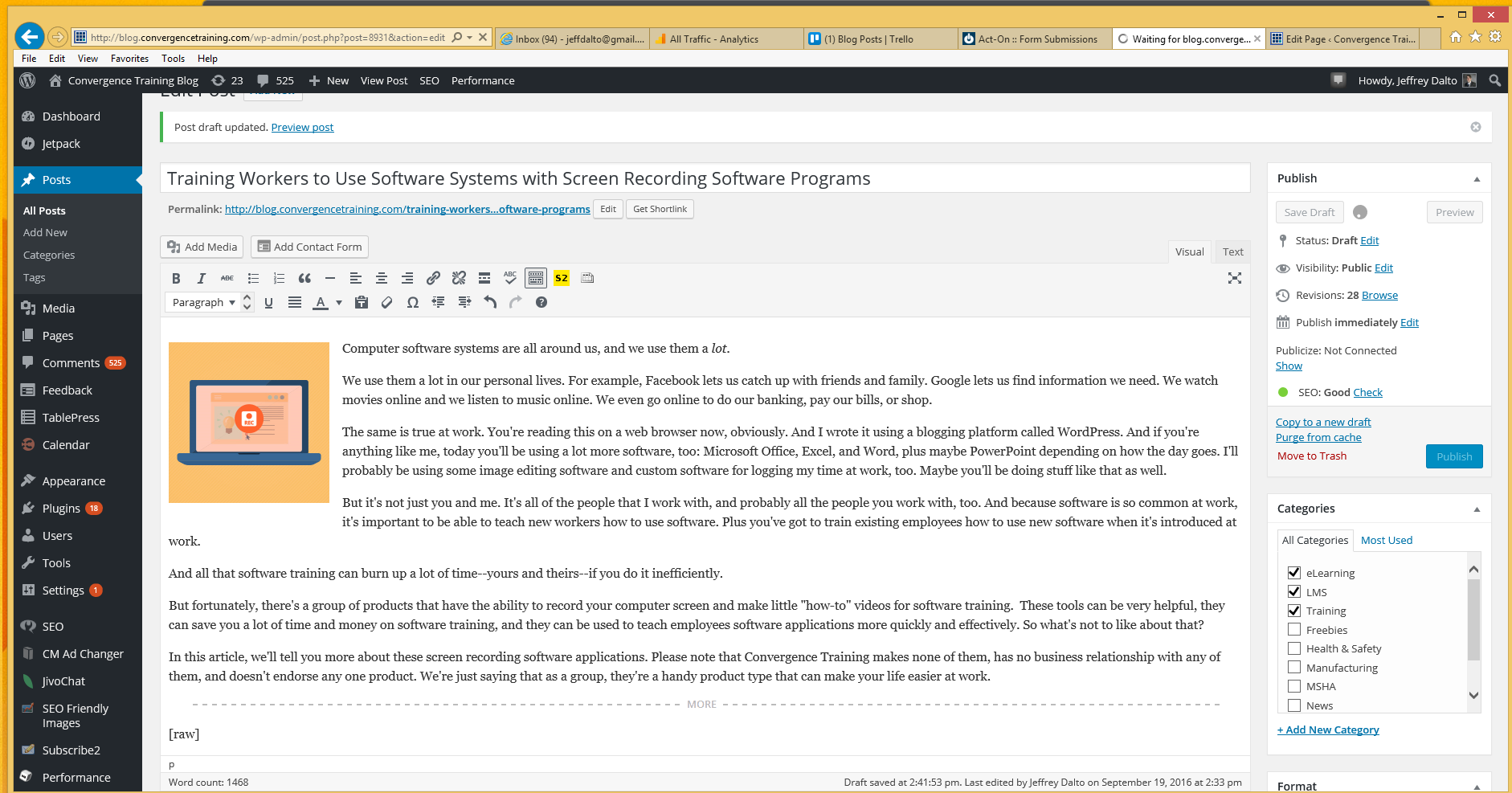 In some cases, you can have employees go online at a website like Lynda.com to learn key software applications. Or maybe you'll hire an instructor to come in and lead a training session.
But in other cases, the training will be up to you. That might be because you're more experienced and know the system, or because you're a manager or supervisor, or because you're the trainer and someone's got to do it and so why shouldn't it be you? 🙂
And that's where these screen recording software applications can be very handy.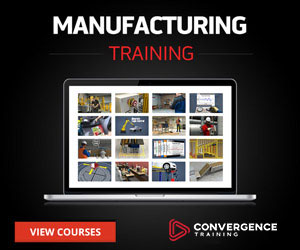 Common Methods for Training Workers to Use Software
Below are some of the most common methods for teaching software applications to employees.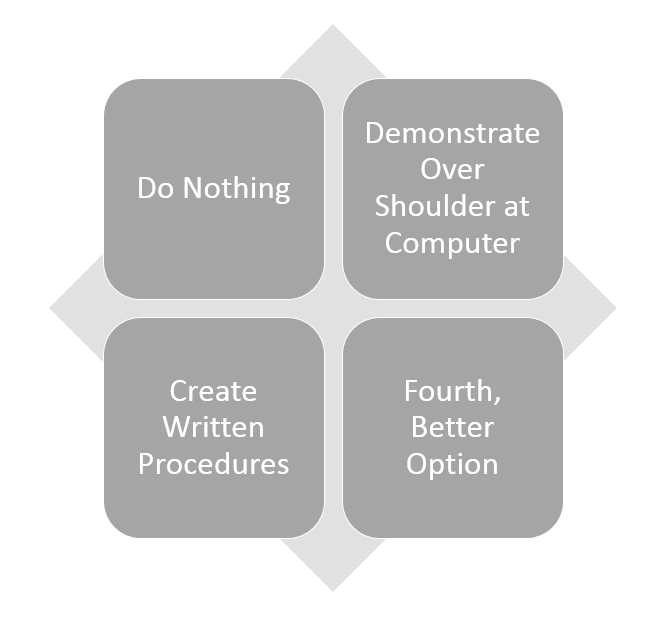 A lot of times there's no training. Employees have to figure things out on their own. This is always an inefficient process.
Another way to train workers to use software is to call them over to your computer or go over to their computer and show them how to use it. But this is almost always a poor solution. Inevitably, you give too much information presented in too many steps, and you explain it at your speed. The worker who's trying to learn the software is often overwhelmed and can't keep up. You then go on your way, and the worker struggles to remember what you said, or to read some fragmentary notes that they scribbled quickly while you were talking and demonstrating (and, if they write like I do, that they probably can't read). The next time they have to use the computer, they've probably forgotten everything.
And another common thing that people do is to create a written explanation and then distribute that, maybe as an attachment on an email, and maybe as a paper-based document. But if it's an electronic document, it's not easy for people to find it when they need it, and if it's a paper-based document, people will lose it. Plus, there's nothing built in for feedback or practice. So this is an improvement, but not ideal.
And then there's a fourth, better solution, as we explain below.
Using Screen Recording Software To Teach Your Workers to Use Software Applications
A different alternative is to use screen recording software that creates little videos to teach your workers how to use software systems.
You can make short little videos that demonstrate specific procedures in the software–how to do this, how to do that, etc.
These little videos are a very effective way to teach software. Because employees can see what to do, they can watch and then copy the steps. If they need to watch a few times, that's easy.
Just as nice, once you've made this videos, you don't have to put down what you're doing every time someone has a question about a software system. Instead, just make a few basic videos, make them available to workers, and you're done.
Let's learn more about these software programs.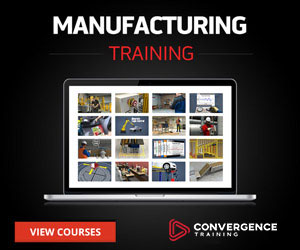 Producers of Screen Recording Software
So who makes these software applications that you can use to make screen recordings like this?
Many companies, actually. The list below gives some that are well known, but there are more:
Many of these software producers allow you to test-drive their products with a free 30-day trial download. You may want to give it a shot, it's a great way to get familiar with these before you buy.
Example of Simple Screen Recording to Teach People to Use a Software Application
Below we've given you a simple example of a screen recording video that we made using one of the software applications listed above. In case you're curious, we made the video below with Articulate Reply, which is part of the Articulate Studio package.
The video explains to a worker how to log into a company's learning management system (LMS) and launch an assigned e-learning course.
Although we could have gotten a lot more complex and sophisticated with this (use the links above to read up on what you can do with these tools), in this example we're keeping it simple. Check it out below.
It took us no more than ten minutes to make that video. Probably only five, to be honest. And once you've made the video, you can make it available to workers over and over again, saving yourself valuable work time. That's efficient!
In Addition: Why Not Make Screen Recording Videos Available Inside Your LMS?
Above we showed you how to make one simple video explaining how to log into your learning management system (LMS) at work.
But in reality, you'll probably have to teach employees a bunch of different software programs. And you'll only have to teach them to login to the LMS once.
So, one handy thing you could do is create an instructional "how-to" video for each of those software programs at work and then put all of those videos your LMS. Then either assign the videos to your employees or make them available for viewing on an elective, reference basis. They can see all the "how to use software" videos in one grouping, and watch whichever one they need to use at the moment.
See our "What Is a Learning Management System (LMS)?" article if this idea is new to you. 
Here's what that list of software "how-to" videos would look like to one of your employees. They'd just click a Launch button to view the tutorial video they want to see.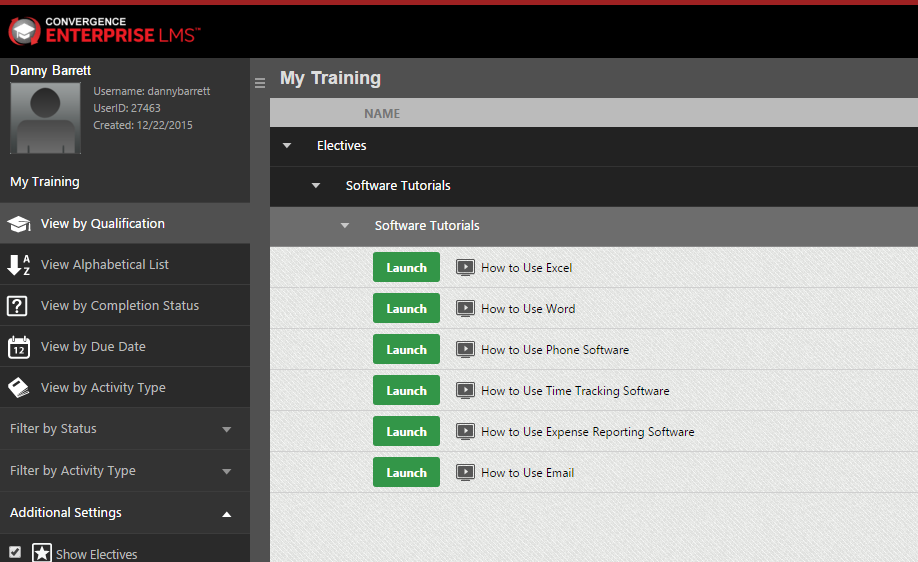 Still not sure what an LMS is, or curious for more information? The short two-minute overview video below will set the scene nicely.
Conclusion: How Are You Training Employees to Use Software at Work?
We'd be interested to know your own experiences and training needs.
How many of the workers that you train have to learn to use software?
How do you teach them now?
Are you using an e-learning authoring tool to make screen recording videos like the one above? If so, what product are you using?
And finally, if you are using these products, are you finding it to be a "good thing?"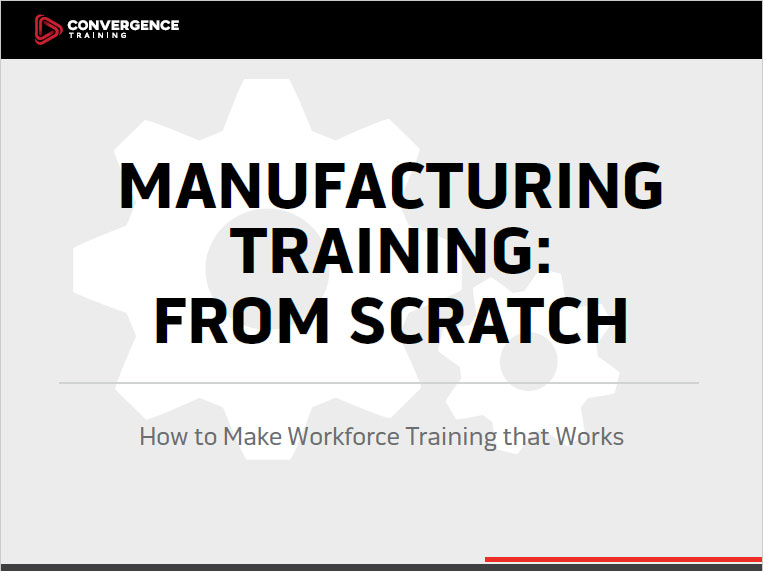 Manufacturing Training from Scratch: A Guide
Create a more effective manufacturing training program by following these best practices with our free step-by-step guide.