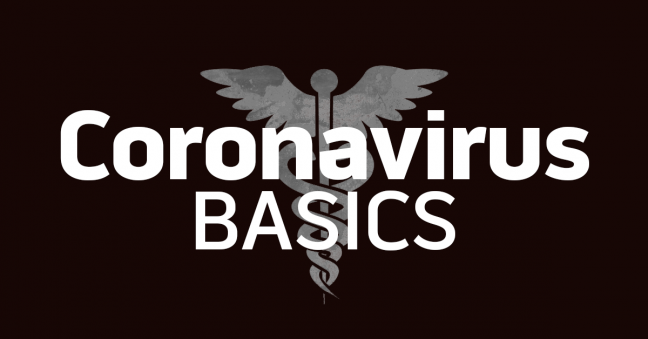 One way for companies to "return to work" and work in a safe, healthy, sustainable manner during the COVID pandemic is to have employees get vaccinated (of course, there are other ways, too–check out our article on creating a COVID prevention plan at work and get our 16-point COVID/Return-to-Work Checklist for more ideas).
Sounds easy, right? Well, not so much, really.
First, there are issues of logistics–how will employees get those shots? And then there will be times in which employees may not want to get the vaccination for any number of reasons.
The flat-out truth is that you may not reach the point at which 100% of the employees in your organization get immunized. But there are some things you can do to increase the percentage of employees who do and maybe even get them vaccinated sooner instead of later. We'll share some ideas below.
Some Things to Consider When Trying to Increase The Number of Employees Who Get COVID-19 Vaccinations
You can just leave this issue to chance, and maybe things will work out well, but by doing just a few simple things, you'll probably increase the number of employees who get vaccinated and maybe even earn some good-will from employees as well. Here are a few ideas.
Offer the COVID Vaccine at Your Workplace
See if you can make it easy for employees to get vaccinated by making vaccinations available right at your workplace. The CDC offers this directory of Health Departments to make this easier for you.
…Free of Charge
And, if there's a cost associated with getting employees vaccinated and/or vaccinated at your workplace, consider covering that expense for the employees.
Reduce Employee's Workload So They Won't Get Behind While They're Getting Vaccinated
Try to avoid creating a situation in which an employee may choose to not take time to get vaccinated because he/she knows they'll get behind in work as a result. Lighten the workload a little to make it easier for people to use that time to get vaccinated without coming back and feeling swamped.
Pay Employees While They're Being Vaccinated
Can you pay employees while they're being vaccinated as if they're working normally on the job, without having to use sick time they might need for something else later in the year?
Pay Them If They Have Adverse Reactions to the Vaccination and Need Time Off to Recover
You may have heard sometimes people suffer adverse reactions to the vaccinations. This can include things like fever, chills, and muscle aches. Your employees have probably heard about this too.
Considering letting them know they can take time off if they DO have an adverse reaction–without having to use their holiday time or sick time.
Inform Employees of the Facts about COVID-19 and the COVID Vaccinations
There's a lot of good, credible information about COVID-19 and the COVID vaccinations out there. And there's also still things we don't know–COVID is an emerging issue, after all.
And on top of what we know and what we don't know, there's also a lot of disinformation out there for any number of reasons and from any number of sources. And let's be honest–while you may (and should) try to provide helpful information and clear up misconceptions, you'll likely not win this battle entirely.
Regardless, it's good to provide training and information to employees about COVID and the COVID vaccines. Our parent company, Vector Solutions, has created a series of online COVID safety and health training courses you can use for free as part of their "Vector Cares" project. We've got a couple of key ones for you below, but be sure to check out all of the courses.
Here's a course on the basics of COVID, and here's a course on the COVID vaccines to help you with this.
Use Behavioral Economics to Make Employees More Likely to Get Vaccinated
Our last suggestion is to use a powerful tool from the "behavior change toolbox:" behavioral economics.
If you're not familiar with behavioral economics (we've discussed it a number of times in the past, such as in this discussion of Daniel Kahneman's Thinking, Fast and Slow and this discussion of Dan Ariely's The Upside of Irrationality, plus we touched on it in these discussions with Julie Dirksen on supporting behavior change at work and Arun Pradhan on facilitating change at work, and PLUS we cover some of this in our discussion of Made to Stick by the Heath Brothers), it's the idea that humans don't always act as entirely rational "actors," make decisions for any number of reasons (sometimes these are irrational or straight-up "wrong"), and that by using insights from behavioral economics, including things like "nudge," we can direct behaviors and choices in more desired directions.
So to get back to my point, the idea is we can use insights from behavioral economics and nudge theory to make employees more likely to get vaccinated. This idea is discussed more fully in this article at Human Resources Executive, but here are a few of my favorite points from the article:
Focus on messaging about real/potential losses instead of on gains
Focus on short-term wins over long-term ones
Tell stories, don't share data or stats (this is mentioned in detail in the Heath brothers book I already mentioned)
Make the mention and the goal social
Reduce the amount of conscious decision-making employees have to make to get the vaccination (this is in line with what we discussed re: Kahneman's system 1 and system 2)
Don't focus purely on money in messaging–talk about social benefits
Conclusion: Increasing the Number of Employees Who Get Vaccinated against COVID IS within Your Powers
We hope this article gave you some good ideas for getting more employees vaccinated. Good luck with your return-to-work efforts and check out this CDC webpage for even more tips.
And be sure to download the Return to Work checklist below. 
COVID-Return to Work Checklist
Download this checklist, based on OSHA's January 29. 2021 "Protecting Workers: Guidance on Mitigating and Preventing the Spread of COVID-19 in the Workplace," to help keep the workers at your organization safe and healthy during the COVID-19 pandemic.