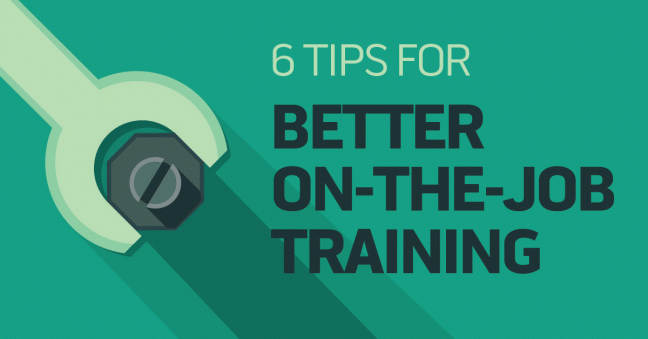 On-the-job training programs, also known as OJT, have a long history in manufacturing. And many times, they're quite effective. However, if they're not well-designed, the results can be less impressive.
What's the story at your workplace? Are you struggling to get better results from your on-the-job training (OJT) programs?
If so, here are some quick tips to keep in mind. Use the Comments section below to add your own or ask some questions, too.
How to Get More from Your OJT Program
Put these six tips to use to get more from your OJT program than you are now.
1. Get an OJT team and a structure
Many OJT programs suffer because they're not well thought-out, planned, or staffed.
Creating an OJT team including the inexperienced employee, an experienced employee, and a supervisor/third-party can be a great start. And it's also very helpful to set out the expected learning outcomes and make sure everyone's aware and fully buys into the program.
Click here to read more about creating a well-planned OJT program.
2. Training is more than just telling
If you think telling your workers how to do something is the same as training them, you're going to be disappointed.
Simply telling workers what to do doesn't work. You've got to get their buy-in, first. And you've got to present the information in a manner that makes it easy to learn (try these adult learning principles for starters) and also will defeat the dreaded forgetting curve, which begins happening pretty much the second the training ends.
Click to learn why people forget what they're told unless they're trained effectively.
3. Remember your workers are adults
Adults learn differently than children do. Training that's designed with the learning needs of adults in mind tends to be effective. Training that wasn't build with this in mind tends to fail.
Click to read more about adult learning principles.
4. Follow these steps for effective training sessions
If you don't plan out your training, or give no advance thought to making it successful, it will fail. Thankfully, there are methods you can follow that will increase your chances of success–and they're not too hard.
Click to read nine steps of effective training; click here to read about effective training programs; and click here to watch our webinar on effective manufacturing training.
5. Consider using a learning management system (LMS)
Learning management systems provide tools and features that make it easier for you to implement your OJT programs.
Using an LMS will all you to assign, create, import, credit, and report on job training, plus a whole lot more. The video below gives a quick overview of what an LMS can do.
Click to read about how to use an LMS for your OJT program and how using an LMS can have a positive effect on your bottom line.
6. Consider using a blended learning solution
Use as many kinds of training as you can in a blended learning solution–instructor-led, field-based, written, elearning, video, social learning, and more.
Studies show that mixing and matching different types of training along with traditional job shadowing/following OJT will improve results. If you're simply using one type of training–such as OJT, you're going to be stuck with an inefficient training program that will affect employee and supervisor morale, employee performance, and ultimately your business goals.
With a blended learning solution, you may have to create parts of it, such as the instructor-led training or field-based training, but you can also consider adding online workforce training courses like those that appear in the brief highlight video below.
Bonus Seventh Tip: Add a mobile component
We always think of OJT as a field-based, hands-on type of training, and that's true.  But it can be more than that, too–and it should be in today's high-tech, high-skilled world.
Add mobile devices to allow workers to access your training library at any time from the field-when they're learning for the first time, or after training for reference on the job. You'll see a great return on investment from the increased productivity and safety of your workforce with these mobile training and performance support tools.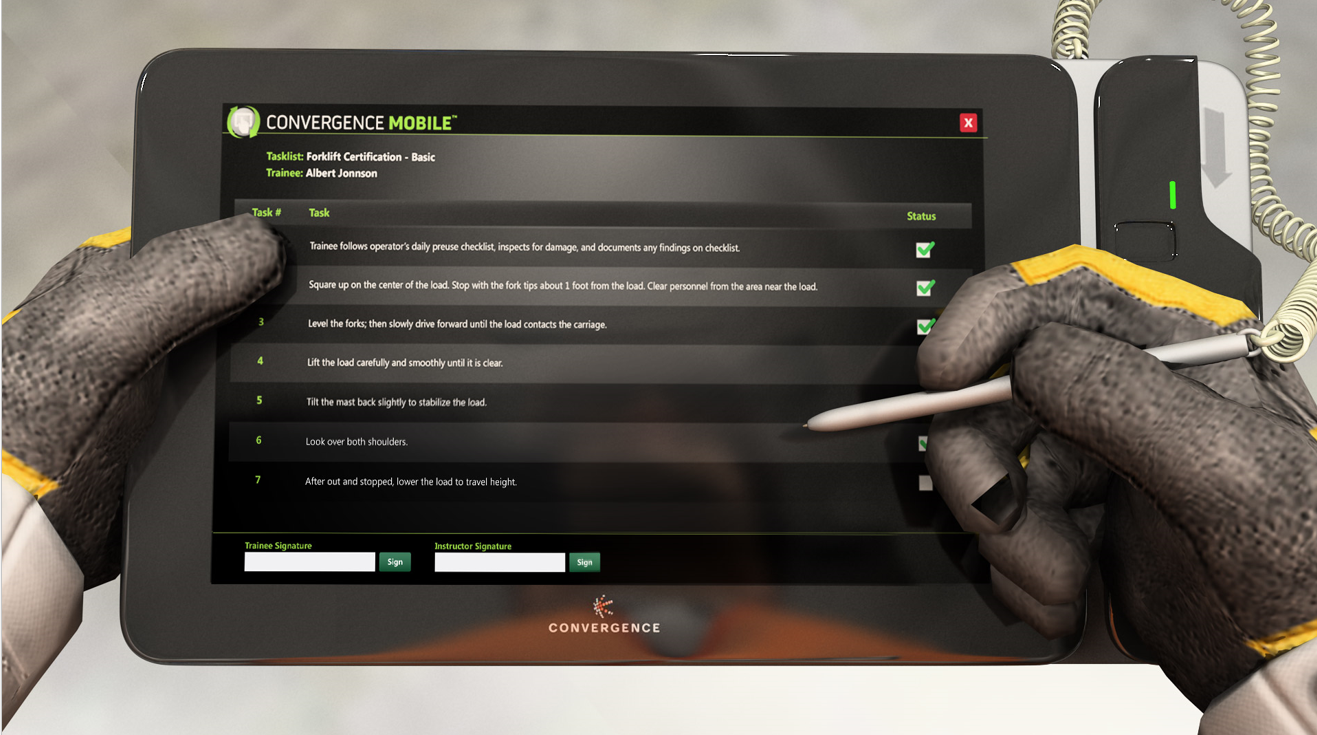 Conclusion: Better OJT Isn't Hard
If you've already got an OJT program in place, that's great. You've already cleared the biggest hurdle. But if it's not performing as well as you wish it were, don't worry. Consider some of the tips we've offered in this article–we think they'll help you develop a more skilled, efficient, productive workforce in no time.
And give some thought to an online component. We've already touched on the importance of a learning management system (LMS) for your OJT program, but online workforce training courses can also be a great assist in onboarding new employees.
The guide below is full of great tips, too….check it out, it's free!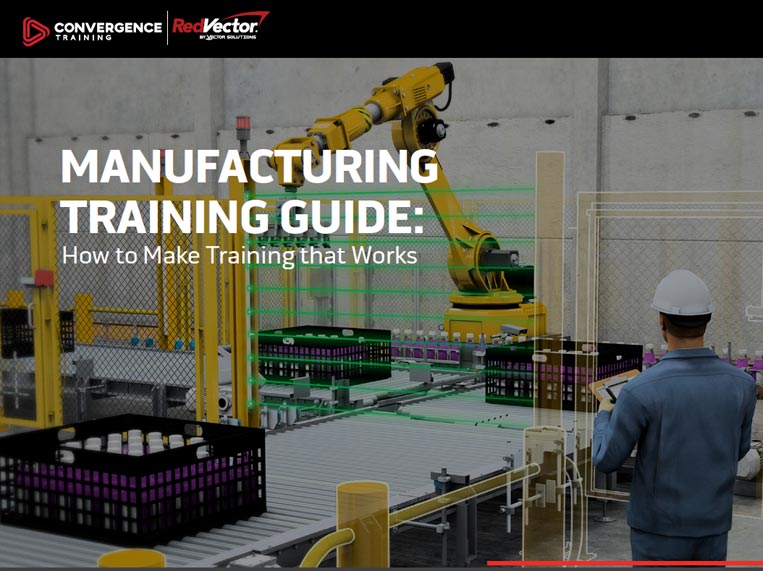 Manufacturing Training from Scratch: A Guide
Create a more effective manufacturing training program by following these best practices with our free step-by-step guide.