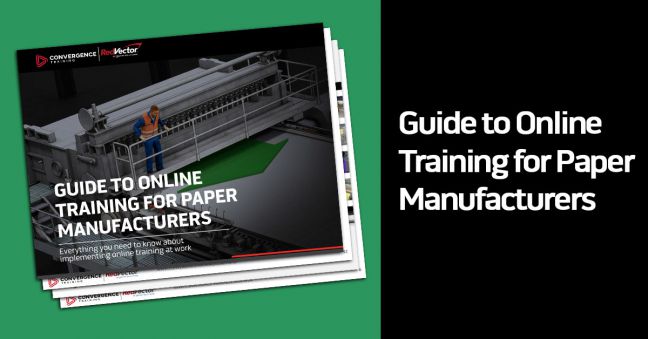 If you're a paper manufacturer (or manufacture pulp, tissue, or corrugated), and you want to learn more about online training solutions you can implement at work, you've come to the right place.
That's because we have put together a super-useful and comprehensive guide to online paper manufacturing training for you. If you're looking to get into online training at your paper manufacturing facility, this is a great place to start doing your research.
Without giving it all away here, our papermaker's guide to online training covers:
What online training is
How a learning management system (LMS) helps administer & manage training
Online courses for paper manufacturing
Managing training other than online training
Structuring your training program
Personalizing training assignments for job roles & individuals
Reporting
You can download the free guide to online paper manufacturing training below. And, if you're interested in learning more about the fundamentals of training in a paper manufacturing facility, know that we've got a second guide for you titled Paper Manufacturing Training: The Basics.
If you'd like to see a short sample of our online training for paper manufacturing before you go, check out our website or just watch the quick highlight video below.
Download the guide by clicking the button below, enjoy it, and let us know if you want more information about our online training solutions for paper manufacturers.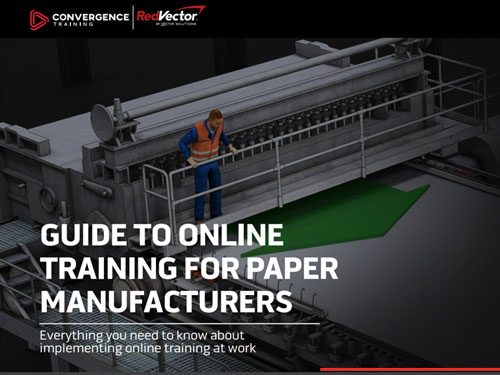 The Papermaker's Guide to Online Training
Learn everything you need to know about using online training at your paper manufacturing facility and get tips for getting started now.